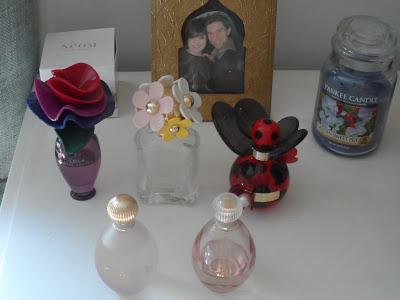 I have my eye on a couple of new perfumes at the moment (including Giorgio Armani's new fragrance Si), but before I splurge on a £60 perfume, I thought I would do a little round up of my favorite ones. 
I am a huge fan of Marc Jacob's perfume, but I really don't like his new one, Honey. It's a bit too sickly for me, gorgeous bottle though as always! I have three of his right now, which I have been using over the last year or so.
First up is my fave, Lola. This fragrance is so beautiful and elegant. it's a slightly more grown up perfume for Marc Jacobs and when I wear it, I cannot stop sniffing my wrists! The bottle is stunning too, a gorgeous big floral applique lid and a feminine purple bottle. This is one perfume that I will repurchase again and again as it's so lovely to wear and so distinctive.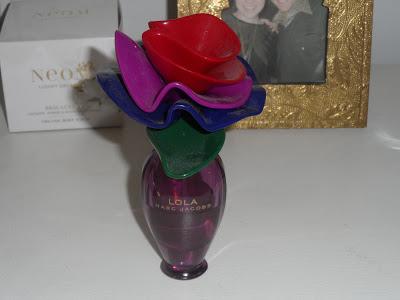 Next up is Marc Jacobs perfume number 2, Daisy Eau So Fresh. This is similar to Daisy but I actually prefer it. I was sent it to review just before my wedding (2 years ago) and it is such a big bottle, I still have a bit left. It's pretty and fruity with hints of rose and plum. So sweet.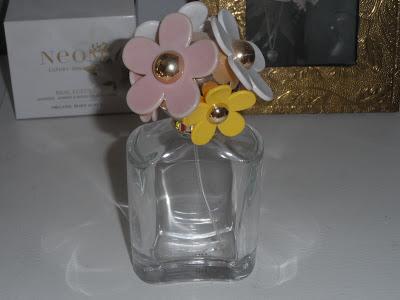 Final Marc Jacobs is Dot. I fell in love with the bottle then the perfume. It's such a cute bottle, you have to have it on your dressing table! A cheeky, sweet smell of berries and orange blossom, this perfume cheers you up just by spritzing it on.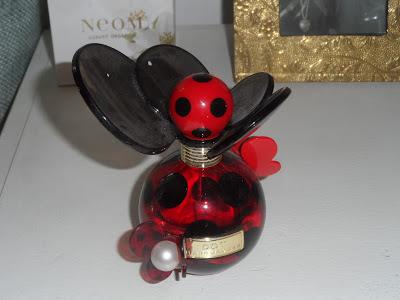 Finally, 2 products of the same scent. I picked up Sarah Jessica Parker's debut fragrance Lovely at Duty Free last year and I instantly loved it! It's so different to anything I own. Lavender, orchid and apple martini come from the top and middle notes. It's such a feminine smell and I love wearing it in the evenings for a more sophisticated scent.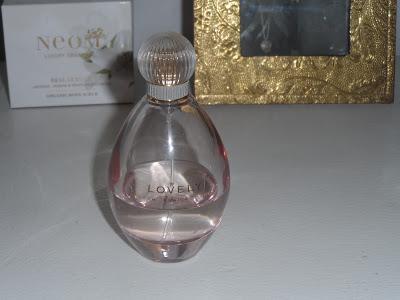 I loved the fragrance so much that when I was in TK Maxx a few months ago and spotted the body spritz of the fragrance, I decided to snap that up too. With the same scent, and a similar bottle, this is like an oil, which you spray on and rub into your body. It leaves you silky smooth and smelling of the fragrance. Just gorgeous!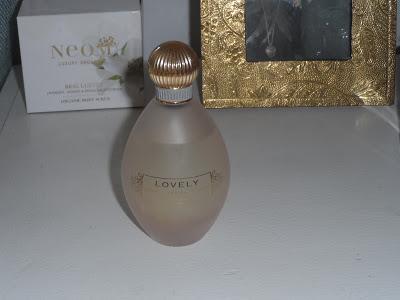 So those are my favorite perfumes at the moment. Even when I'm finished with a Marc Jacobs perfume, I can never bring myself to throw out the bottles!
Which fragrances are you loving at the moment? Enjoy x