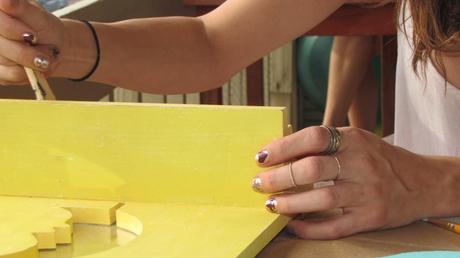 (Grab my cute little twisted rings here- I ordered one in a smaller size to wear above the knuckle & one in a regular size for a rings normal placement.)
I was awoken Saturday by roommate with the great news that it was once again, CRAFTERDAY! It was a little gray outside, so what better time to hang out with your friends, watch a funny movie, and craft the day away? I don't know about you guys… but that's my kind of day, even if it looked like a tornado went through our house afterwords.
Anyways, we started at the thrift store to see if anything caught our eyes or inspired us. I ended up coming across two great finds… an amazing crochet piece that I ended up turning into a dreamcatcher and a set of two moon mirrors. I have a minor obsession with the galaxy (seen here & here) and I even recently revisited the 90′s with some glowing stars on my ceiling. Therefore when I saw these lunar babies, I swooped 'em up as they'd perfect for newly revamped bathroom…. after they got a fresh coat of some more fitting paint that is.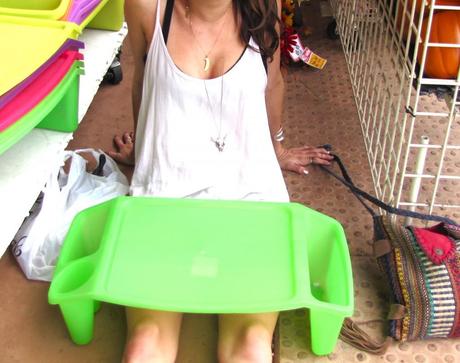 + I kind of regret I didn't get this bad boy… considering I am often posted on the couch blogging away. That cup holder would be really great home for my Corona Light

.
+ Get the Look: Dainty feather necklace (similar style) found here, bull horn necklace found here, & my go-to tribal crossbody bag (similar style) here.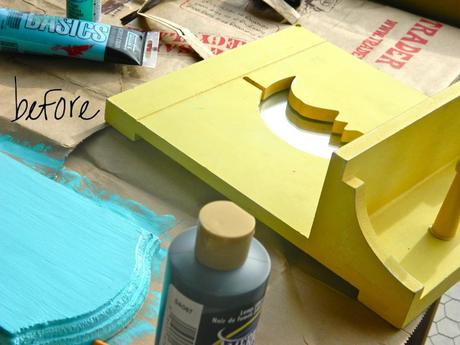 + Before: cool concept, sh*tty color (they most likely were in a nursery at one point or another).
+ Painting is seriously one of my favorite things to do… it is so peaceful & relaxing! Stay tuned for a DIY post on that mani I am rocking (it's SUPER easy)!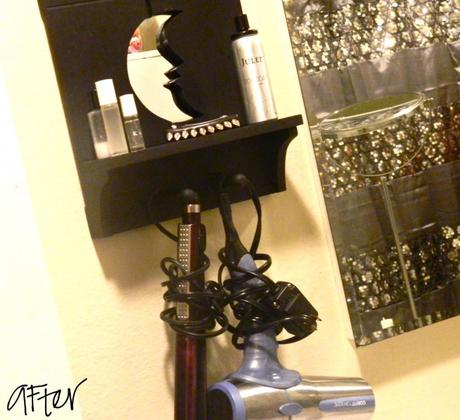 + After: I only ended up using one in my bathroom & one by the front door for keys and mail. It worked perfect in my bathroom and I love that I can hang my flat iron & hair dryer from it. Also, take a look at my new shower curtain in the mirror- obsessed with it's sparkly-ness.
+ On my little shelf you will find: Julep's topcoat for hair (my #1 hair product), coconut oil (I use it as a make-up remover), Desert Essence blemish stick (a lifesaver), yummy Kai roll on perfume, and my fave DIY ever- the spikey barrette.