I wonder how I managed my life without a tablet till my dad gifted me one on my birthday (Alright! You guys know I made him gift one to me.) So, we went shopping. The moment I entered the store, my eyes fell on the Lenovo Yoga 8 B6000 tablet and all other tabs on display blurred out. I guess I would have snatched it from the display had it not been secured with the cable. Before even the salesman could take me through the features, I had made up my mind. The Lenovo Yoga 8 B6000 tablet was coming home with me. 
I reached home and synced my work and blog emails, calenders, outlook, music, GPS, e-books, calorie apps, facebook, twitter and what not. It's like i shifted my entire life from my laptop to my Lenovo Yoga 8 B6000 tablet. I was amazed with the battery life it has and the awesomely crisp display. The Hold mode, stand mode and tilt mode are just superb and make it so convenient to use the Lenovo tab. 
Here's how me and the Lenovo Yoga Tab spend life together now. (Yes! We are inseparable now)
I wake up around 7.00 am and check and respond to my emails, messages (whatsapp too, from friends overseas who were awake) with my cup of tea. I schedule my day and set reminders for work meetings, court visits). The tab also reminded me it's my Bestie's birthday today. Oh God! I almost forgot but the reminder in my tablet saved me and our friendship. Gotta buy a gift for her and surprise her in the evening. More on that later.
I get ready and prepare my breakfast. I can check how many calories I am going to consume in my meals. I got few emails again and reply to them while having breakfast, which can't be done with a laptop. There's always a fear that some foodstuff might spill on the lappy, but with Lenovo tab in stand mode, I am quite carefree that nothing will spill on my little precious. I go through my notes for the upcoming meeting and respond to emails. I head out for office and it's time for the boring 45 minutes ride in Delhi Metro. No worries, I usually plug in my earphones or read a book from my e-book collection.
Cut to office. I am late and the meeting is about to start. I forgot my desk keys at home, with my notebooks etc. locked inside. I rush to the meeting with my tab and take notes on my tablet. (Bye Bye Pen and Paper.) I think I noticed few people at the meeting ogling at my Lenovo Yoga tablet. (**Collars up**)
Meeting's over and it's time to make some preparations for my bestie's birthday. I call up the gang and we decide to surprise her later in the day at her home. Before the surprise, we need to get the cake and book a table at a fancy restaurant. Zomato comes to my rescue, for finding a bakery for cakes for checking out reviews of restaurants to decide which one to go to. Oh Wait! I forgot her gift. Too late and with a so much work at office, I can't go out to buy her favorite makeup stuff. Yes, she is a makeup lover like me. No worries. I log in to one of the popular online makeup and buy her gift card and email it to her. Phew. All done from my Lenovo tab. Since it's online shopping, I can't stop myself. I order a few things for myself.
After few more hours of work in the office and flaunting my tablet (**grins**) in meetings, I along with another friend head out in her car to the birthday girl's home in Gurgaon. Since, we both are equally good at getting lost, I decide to make full use of my Lenovo and use the GPS app to reach our destination. All thanks to the GPS app in Lenovo tab, we reach there in 50 minutes, without even having to stop once for human directions. She was so delighted that we planned so much for her Birthday, but umm....you guys know the true story. I will take the entire credit (and share a bit of it with my Tablet in shiny armor (Cover)).
After a few hours of celebrations, we come back home, again with the help of the GPS app. Phew. Saved a lot of time and fuel.
It almost 11 now. Time to hit the bed, but not before checking my emails once again. A lot of emails have flooded my email. Wait..The online shopping festival is going on. OMG. Huge discounts. I gotta do some huge online shopping now, all from my Tablet. Lots of retail therapy ahead. (Sorry Debit card and Dad :-P).
I check my tab once again to make sure it's charged. Yes. Almost 62% battery life, after a whole day of heavy duty usage. Wow. I am flattered.
In short, a tough day with lot of multi-tasking, all handled with a few swipes. I wonder if I will ever be able to manage my work, blog, shopping, multi-tasking etc. etc. without a my Lenovo Yoga tab.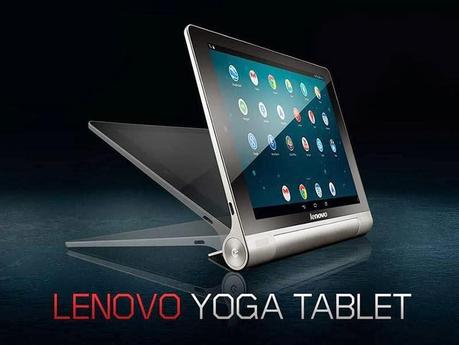 A few things which I expect in my ideal tablet:
1. Quick processing speed, multitasking, feather-touch, long battery life, all at the same time.
2. It should have a sensitive touch screen and great responsiveness.
3. A lot of apps will make me very happy.
4. It should be very light and which I can carry easily in my handbag without having to carry a seperate bag.
5. It should be light and portable, so that I could carry it easily everywhere.
6. Different modes of using for different tasks, like watching movies, taking notes, reading.
7. The last and the BEST - It should look good enough to flaunt. Yeah! I want my Tablet to make other jealous. I would love it if people come to me to ask, "Which tab is that ?"
Mission accomplished.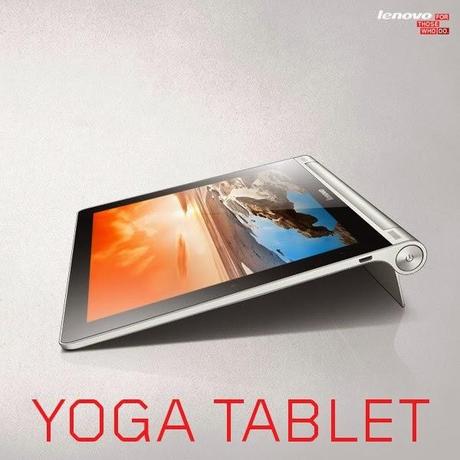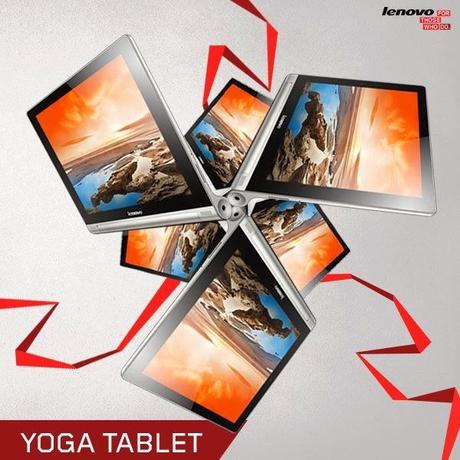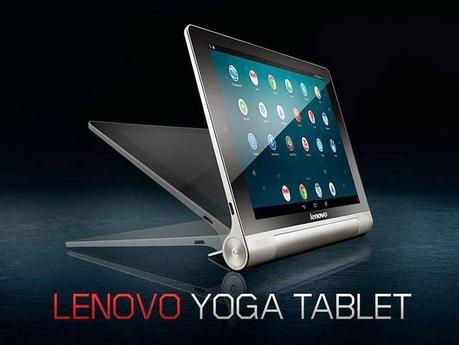 I just realized that my list of must-haves in my tab are already there in my Lenovo Yoga Tablet.
This entry is for Indiblogger's Lenovo #betterway Contest. Check out facebook.com/LenovoIndia for more.