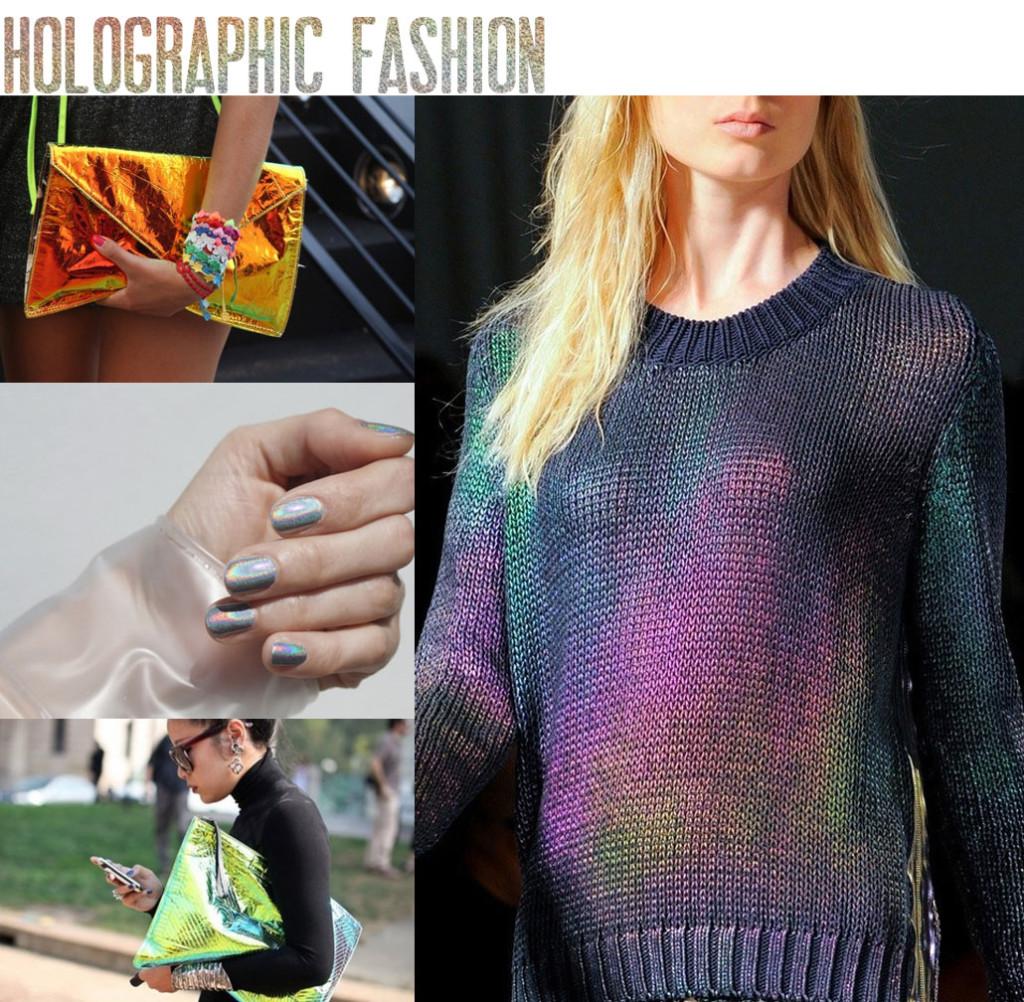 Holograms + holographs…. I love you. 
Maybe it's the 90′s vibe I have been gravitating towards as of late, or maybe it's the fact I feel like I am getting old and holograms remind me of my youth (Lisa Frank, Pogs/Slammers, Notebooks, YoYo's, etc.).
Either way, I am digging it and I am pretty positive holograph fashion is about to blow up. So stock up now.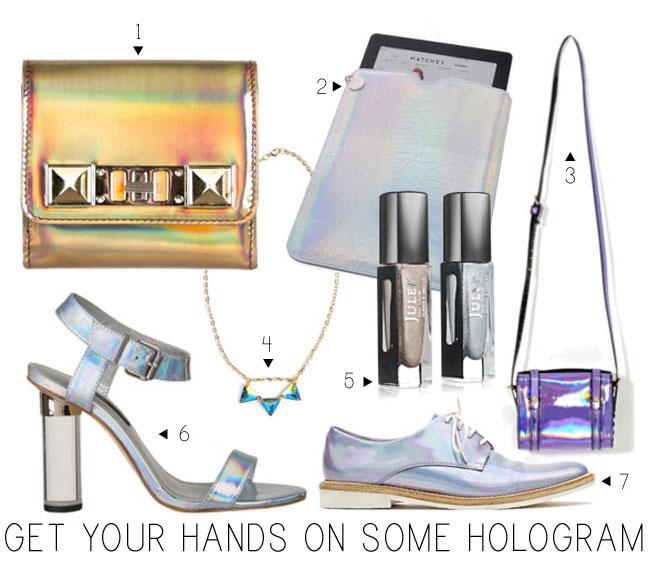 Proenza Schouler is killing it with all of their hologram goodies, yet I am particularly fond of this mini wallet.
Borderline obsessed with this Stella McCartney's hologram iPad case.
This little purple hologram satchel is pretty much the cutest thing ever. IMO.
Ease into holograms by starting with accessories, such as this hologram crystal necklace (added plus: it's on sale!).
Hologram nail polish is my current addiction!! I am loving Julep's Ginger & Rebel.
Hologram and lucite? These Senso shoes are making me drool, literally.
These Zoe oxfords are yelling at me to buy them… while my bank account is yelling at me not to. Who will win?
– E
(source)