My birthday is one week from today aka the perfect time to help my family and friends with gift ideas. You're all welcome. Since I am a 4th of July baby, I give you my wishlist.... red, white and blue edition!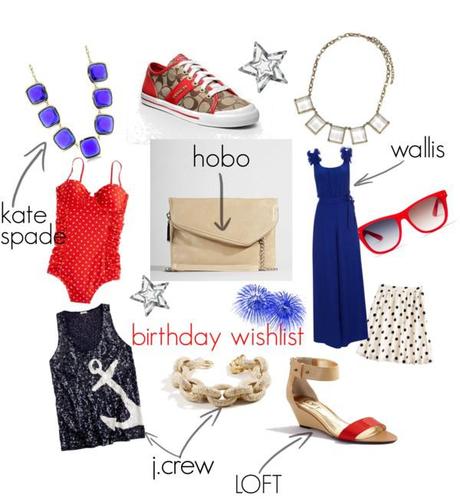 My Birthday Wishlist: Red, White & Blue by alissakelly featuring a Wallis Jumpsuit
Please note: Any/all of these items will greatly increase the chance that I forget I'm turning old 27. Late gifts also accepted. ;)
For details on each item, click here.