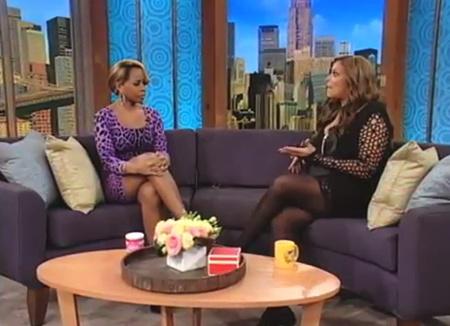 Remember those rumors a couple years back, about Mary J. Blige yelling "what are you going to do, Chris Brown me ?" at her husband ? As should be expected Wendy Williams dug into the vault asking Mary if her marriage is on the rocks in an interview Thursday. Admitting they have issues just like everyone else, Mary told Wendy there have been some "situations" but they love each other.
Peep the interview below. The Queen of Hip Hop Soul also talks motherhood, drug abuse, Rock of Ages and My Life…a must see:'
Mary also performed "Mr. Wrong" and "The Living Proof". Watch those performances in the previous post (here).