Oh looks who's back...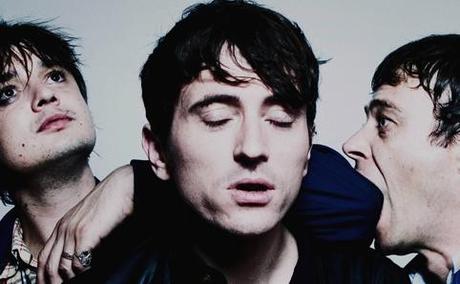 So let me say this before I start; I've never been a massive fan of Babyshambles. I can appreciate their music and what they do, but I wouldn't go out of my way listen to them or watch them. (Manly because Pete Doherty fan's scary the Bejesus out of me).
But when I was looking for new music for my Radio show I thought I'd give it a listen, as a lot of my friends are "die hard" Pete Doherty/Libertine/Babyshambles fans.
Before I go into what I exactly thought of the tune, this is what Mr Doherty said to NME about the album, "

Sequel

 to the 

Prequel

" out 2nd September: 
"I don't want this to be half arsed, I want to get up there and really fucking smash it out. Babyshambles aren't back – this band has always been here."
Read more here.
This made my think twice about how bad this song actually is, when you first listen to it, it does nothing. It sounds like a generic Indie song from 2003, when the Music industry was pumping out Indie Bands like no tomorrow (Some were good and some where just horrendous). 
I'll explain why this is song is just so plain and boring. It brings no magic, I've listened to enough Pete Doherty songs to know his way with words, he's a poet and this song does not showcase this (not even in the slightest). If anything this song sounds manufactured, too produced and too much of what the Record Label wants. I've heard other tracks from the album, for example "Farmers Daughter", and that Ladies and Gentlemen is a Pete song. You can tell from the guitar riffs to the lyrics. This songs screams Pete's originality. 
It's just a shame "Nothing comes of Nothing" doesn't do the same. I really hope the rest of the album is more Pete inspired and less Record Label dictation. If you wouldn't know better you could think he only wrote the song for his next 'hit'.
What do you think of the song? Do you like it? Are you a massive fan who will like anything the band produce?
Peace out x