Sometimes in life you'll meet someone who is on your wavelength, who appreciates and embraces your quirks; sees your faults and adores you anyway.
These are the people you have a good time with, no matter where you are or what you're doing.
A very lucky few, myself included, are born to these people.
In recent years, I've come to realise my strange, creative, fashion-filled path in life started with one woman-my mum.
I don't mean in the physical sense, although obviously she was there for that too. Instead, she is the one responsible for fostering my love of fashion, travel and flowers (often all at the same time).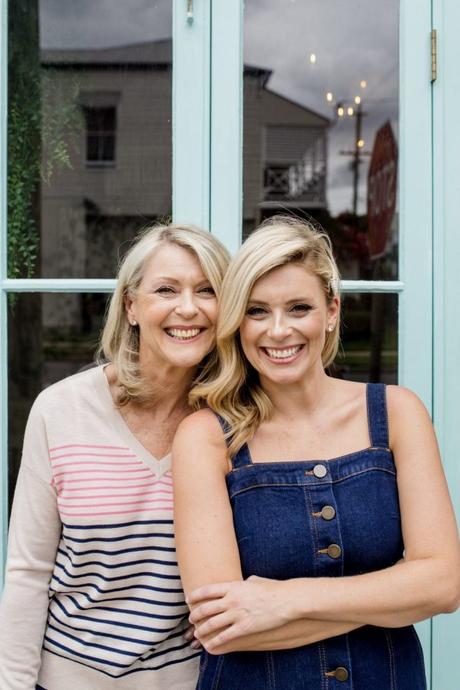 From the time I was born, she dressed me in outfits made by my grandmother, taking photos of me in each one before mailing them back to my grandparents in Brisbane. We're talking the original #WhatBrookeWore.
These days, she is my biggest fan (although my grandma gives her a run for her money); encouraging me to take whatever opportunities make my heart sing-from joining the team at U on Sunday and Brisbane News to skipping out halfway through a family holiday to stay in New York with someone I'd known for just a few days.
She is kind, generous and warm; elegant, loyal with a side of humour like Cora Crawley from Downtown Abbey mixed with a bit of Kirsten from The OC-she always sees the best in people and there isn't anything she wouldn't do for her family.
She is the epitome of unconditional love.
In 2017, to show my appreciation, I gave Mum the best Mother's Day gift she never wanted; I moved back in with her and dad. For almost a year.
This year, we both agreed I couldn't pull that trick again, so we celebrated with a special "bring your mum to work" event, thanks to Marks & Spencer.
Not only was it a chance for me to show off the woman who, like so many mums, usually hides behind the camera, but it also meant she got the full fashion blogger experience, from having her makeup done, to posing up a storm on an inner-city rooftop.
And, I think you'll agree, she totally rocked it.
Here are our must have essentials from Marks & Spencer's New Arrivals, curated and styled by my mum and I.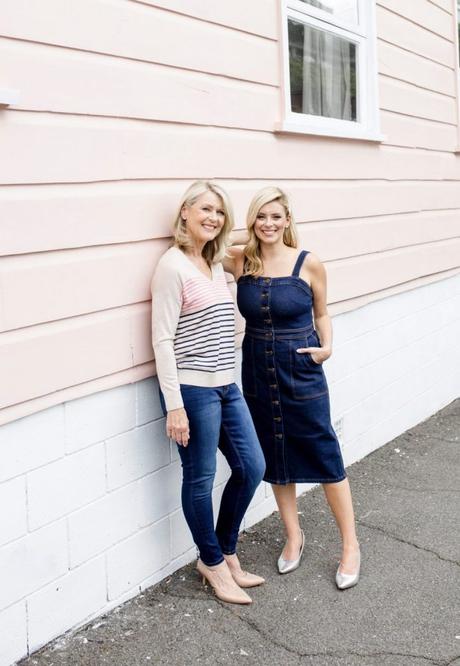 Get the look: Button Detailed Bodycon Midi Dress, $97 || Wide Fit Kitten Heel Court Shoe (T02/1369W), $42 || Pure Merino Wool Striped Jumper (T38/7726D), $70 || Ivy Skinny Leg Jean (T57/7560B), $42 || Wide Fit Leather Court Shoe (T02/6755W), $85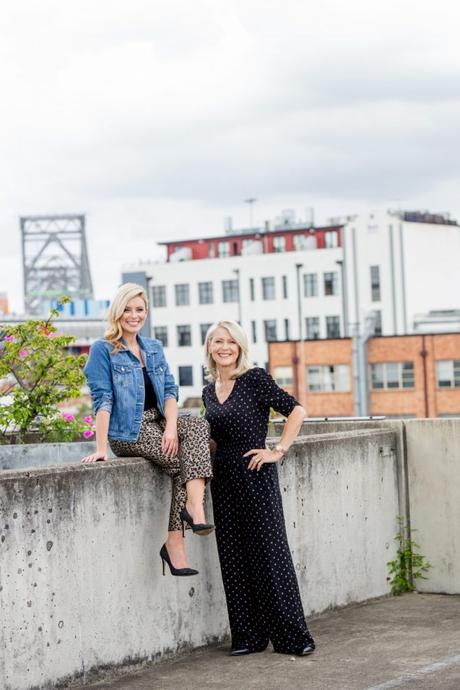 Get the look: Modal Blend Body Sensor Vest (T61/9260), $21 || Animal Print Straight Ankle Grazer Trousers (T59/5856), $97 || Button Detail Denim Jacket (T49/4225), $76 || Printed Jumpsuit (T42/6993S), $54 || Wide Fit Leather Court Shoe (T02/6755W), $85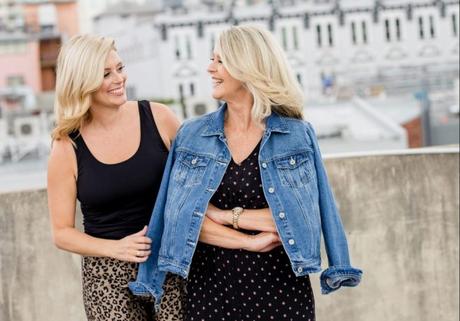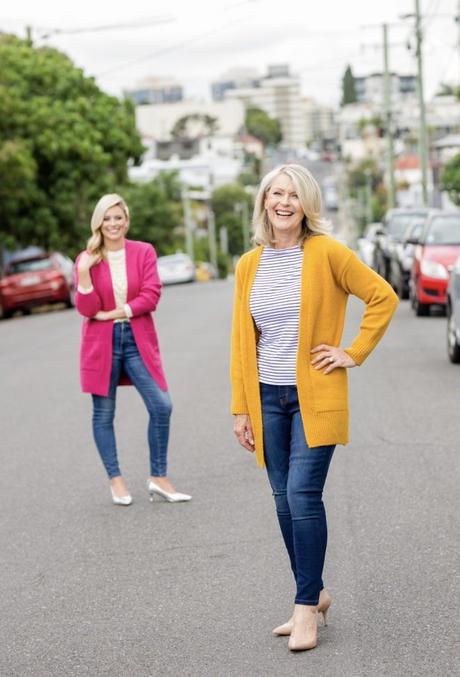 Get the look: Yellow Striped Long Sleeve T-Shirt with Linen (T41/5012U), $42 || Cotton Rich Striped Fitted T-Shirt (T41/1211), $19 || Textured Cardigan (T38/7457A), $54 || Ivy Skinny Leg Jean (T57/7560B), $42 || Wide Fit Leather Court Shoe (T02/6755W), $85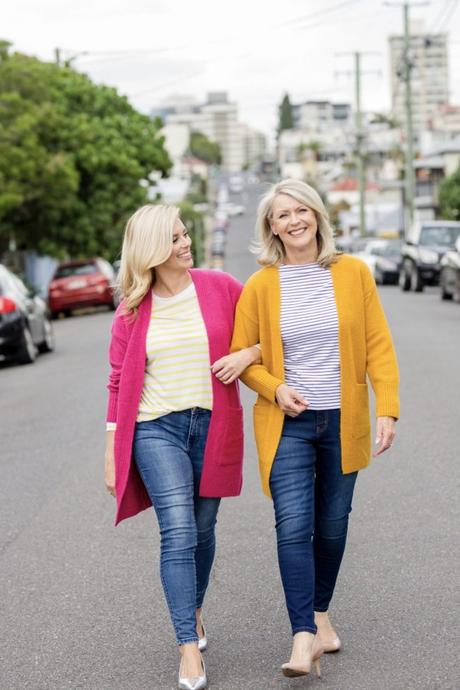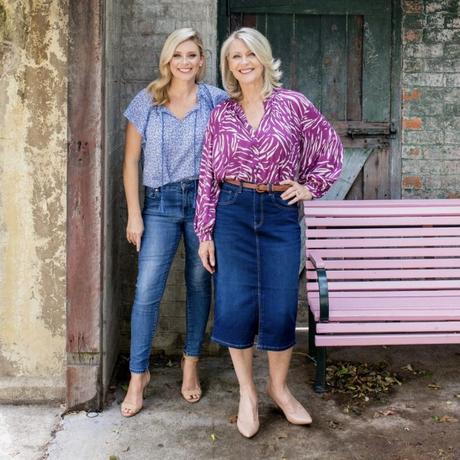 Get the look: Pure Cotton Frill Sleeve Blouse (T43/5013U), $54 || Authentic Stretch Skinny Leg Jean (T57/6266), $76 || Stiletto Heel Ankle Strap Sandal(T02/0060), $42 || Animal Print Long Sleeve Blouse (T43/1410), $64 || Authentic Split Front Denim Skirt(T57/9495), $54 || Wide Fit Leather Court Shoe (T02/6755W), $85
What's your favourite thing about your mum? I'd love to know so tell me in the comments below.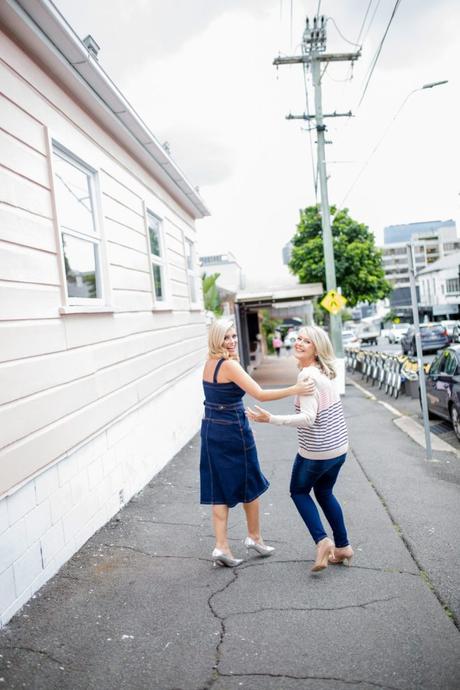 This post was produced in conjunction with Marks & Spencer.
Makeup by || Photos by