A review of MUA's Lipstick in shade 14 Bare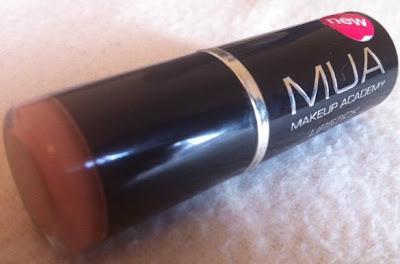 MUA Lipstick in shade 14 Bare
Now as I am a beauty blogger I am partial to the odd shopping trip here and there. However, I can honestly say that my make up collection is very small in comparison to a lot of bloggers and even a lot of friends of mine! I decided that one of the items missing from my collection was a nude coloured lipstick and whilst browsing the aisle of Superdrug I discovered MUA's Lipstick in shade 14 and I knew it was the one!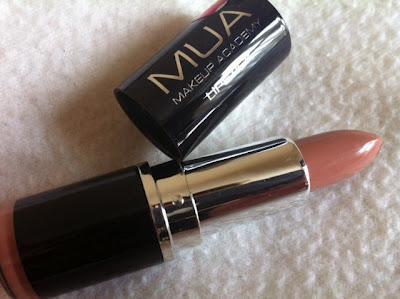 MUA Lipstick
Well. perhaps that's a little over exaggeration but at just a £1 I was willing to give the MUA lipsticks a go and I actually love it! I love this lipstick so much I have worn it every day since I bought it and I even put in on to go to the gym, and yes that is a testament to the lipstick and not my vanity!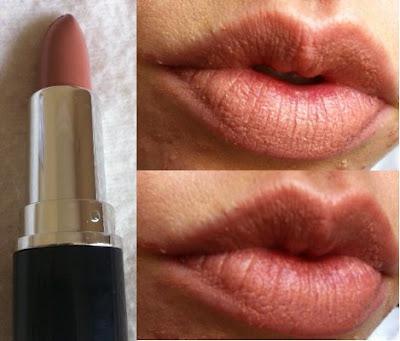 MUA Lipstick in shade 14 Bare
One of the reasons I love this lipstick so much is the shade. It is a matte nude color that is very flattering and very easy to wear. I think this is the perfect shade for every day wear, I've even been wearing it for work and I never wear lipstick for work. With a bold smokey eye it would also be gorgeous for evenings and nights out. 
This lipstick is also super moisturising, which is great as my lips are often dry. It also means that it is very easy to apply and wear. I usually find that lipsticks aren't particularly long wearing and therefore I don't wear them every day, however this gives a good four hours wear. I also look forward to reapplying it because it is so moisturising. 
If I have one criticism of the MUA lipsticks it is the vanilla scent that all MUA lip products seem to have. It isn't too overpowering and doesn't last when the lipstick has been applied but I just find the scent too sweet. However, I am willing to cast this criticism aside because I genuinely do think these lipsticks are amazing, and not amazing for the price, but just down right great lipsticks! 
Follow me on: Twitter - Hello Cotton - Blog Lovin'