So a while go i had been looking for a fixing spray to help keep my makeup last that bit longer as i haven't really bothered in prolonging my makeup before and thought i would try and see if it does really work!
So whilst on a many a browsing trip to my local Superdrug and checking out Revlon's shelves (my fave!) I saw this little bottle peeking out from behind a bottle of colourstay foundation, odd but that's where i found it and obviously i looked at the MUA stand to see if there was anymore but there wasn't so i wasn't going to let this out of my reach one little bit!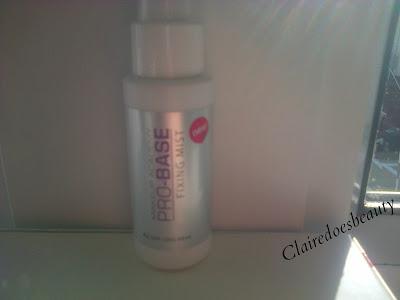 MUA Fixing Spray £5.00
I absolutely love MUA  as it is very affordable to everyone whatever your budget and it has became ever so popular! But i have to say that i wasn't that all impressed with this, the bottle it's self is packaged very standardly for a cheap drugstore brand and i don't mind that all and when you spray it it does come out in a mist form which i totally love as you're not going to get a soaking wet face!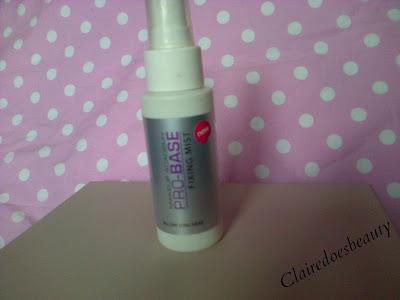 MUA state that the fixing spray will protect against humidity, heat, cold and windy conditions and that your makeup will last throughout the day, i myself have combination skin so i do tend to get oily in my T-Zone area especially during the hotter months! But i found when i applied this that straight away it took all my powder off and as the day went on my whole face looked really oily and my makeup you ask, well by late afternoon i found that i had no blusher left on my cheeks and my foundation was starting to slide of my face! And i just looked like a sweaty mess! So not good! It just didn't do anything at all for me which is a real shame.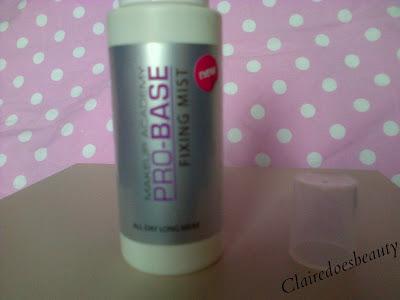 I am abit disappointed that this didn't work for as i love MUA and all there other products have been great but i guess sometimes things just don't work for eveyone!
Have you tried this fixing spray? What fixing spray would you recommend?