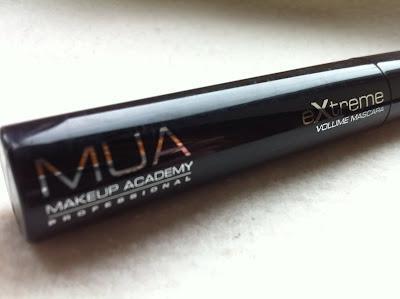 MUA Extreme Volume Mascara
MUA are a brand that I really want to love. Their online marketing strategy is spot on in my opinion. They quickly recognised the power of social networking and building relationships with customers and bloggers alike.  They have taken the time to get to know bloggers by getting involved in Sunday's #bbloggers talks on Twitter. They also regularly retweet reviews, which as a blogger I love.  MUA's  products are super affordable and well packaged. I love their eyeliner which I recently reviewed (you can read it here) however I really can't get on with their mascaras.
The Extreme Volume Mascara isn't the first MUA mascara I've tried but it was the one I was the most optimistic about because it makes the,often claimed but rarely met, boast of being a' false lash effect' mascara. I regularly take offense to mascaras that say they provide a false lash effect because they very rarely do. MUA Extreme Volume Mascara is sadly no exception to this rule and as I believe in being honest I have to say that I felt very let down by this product.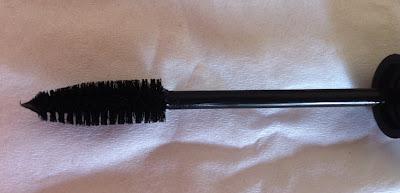 MUA Extreme Volume Mascara Brush
This mascara really isn't for me. First impressions seemed very promising; I am a fan of MUA packaging. I think the silver on black looks simple and clean and the products look more expensive than they are. The brush also looked very promising, it is a large full brush that you expect from a false lash mascara. However, this is really where the positives end and I suspect a lot of the problems lie with the brush. I found the mascara very difficult to apply, it feels like the brush just tickles the lashes but refuses to grab them making it very difficult to coat the lashes. Even with endless wiggling the effects are far from dramatic or volumised. I also found it near impossible to apply the mascara without it transferring to the areas around the eye.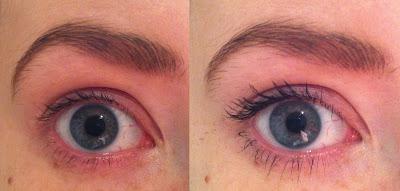 Left: No mascara   Right: MUA Extreme Volume Mascara
I've tried this mascara quite a few times now and on each occasion have been disappointed and added extra coats of a different mascara to achieve any kind of volume. I thought perhaps this could be an everyday mascara but you can't apply this quickly as it requires multiple coats to get any kind of noticeable effect on the lashes. This mascara costs £2.00 so perhaps I am being harsh but whether I pay £2 or £20 I expect a product to perform to a level where I can actually use it. However, this experience hasn't put me off MUA as a brand, as I will definitely try more of their products in the future, just not their mascaras for the time being.