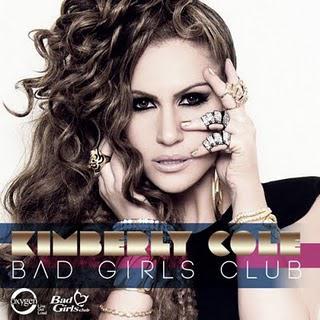 Kimberly Cole was born and raised in sunny Southern California in Orange County. She began singing, dancing, and playing the piano at the young age of only four years old (www.kimberlycolemusic.com). But don't let her upbringing give you the wrong impression about this girl. She isn't the "typically" valley-girl; she stands up for herself and likes to live life to the fullest and have a great time doing it.
If you watch Oxygen's the Bad Girls Club, then you already know exactly who Kimberly is. Her hit single, "Smack You," also the title of her debut album, is the show's theme song. She stated, "it's a girlfight-themed song about standing up for yourself, which Cole dedicates to "anyone who has ever been a victim of bullying." (www.kimberlycolemusic.com).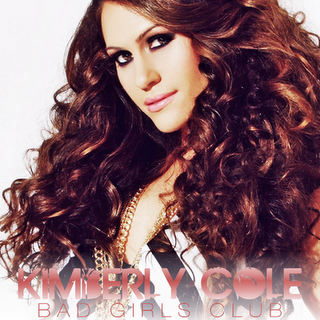 Her debut album is a fun, dance themed one. It's a great album to blast through your car speakers while heading out for a night on the town with the girls. (Sorry boys!!) "Cherry Pop" is an upbeat song that most girls would love to sing along to, thinking about their favorite boy of the moment. "Walk of Shame," I will admit, was not my favorite song to listen to due to it is extremely 'pop' and, to me, is missing some depth. But "Psycho" is slightly less dance and pop-y as its counterparts. 
It is refreshing to hear on Ms. Cole's album that she can actually sing and carry a tune. Her success so far can back that up as well. She has already toured with Katy Perry, LMFAO, and Shiny Toy Guns (www.kimberlycolemusic.com). Her songs have also graced soundtracks as well. Cole has performed on soundtracks for such films as Fame, and her song "I Know" accompanies the closing credits of Mean Girls 2 (www.kimberlycolemusic.com). Her talents also shine through with her hosting and acting skills on the small screen.
In listening to her songs and looking at her pictures, anyone could easily guess that Kimberly is around 26 years old or so; they would be wrong. This beauty was born December 31, 1969 which places her in her young 40s (http://www.music.aol.com). I'm sure many female artists only hope to look, sing, and dance half as well as Ms. Cole does when they become her age. I know I do!
Kimberly's debut album, "Smack You," is out now. Purchase it at iTunes.
(Resources: Photos courtesy of http://musicera.ir/tags/Digital+Booklet/& http://hotfanmade.blogspot.com/2011/06/kimberly-cole-bad-girls-club.html. Information courtesy of www.kimberlycolemusic.com & http://music.aol.com/artist/kimberly-cole/biography)