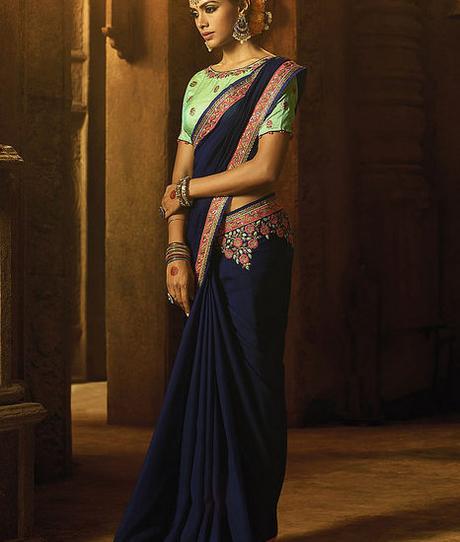 Hello gorgeous! Saree has been the sexiest outfit that every woman love to wear as it never loses its charm. You can wear it at any function like in a college farewell, at a wedding celebration, or it may be a casual function this outfit fits everywhere for everyone. A saree can be mentioned as the most customary piece of clothing that can not be changed by the trial of the time.
Sarees are uniquely loved by all the women around the world. Designer Saree is the most recognized outfit worn by the women as it gives them a traditional touch and also helps them to look the modern lady of today's style.
In a growing nation like India, every day comes with a different fashion trend and to match with these fashion trends saree comes with different patterns and designs for every kind of function. Here we are to showcasing you the best designs of trending designer sarees.
Let's have a look at trending designer saree designs of 2019;
1. Off-White Designer Saree With Handcrafted Embroidery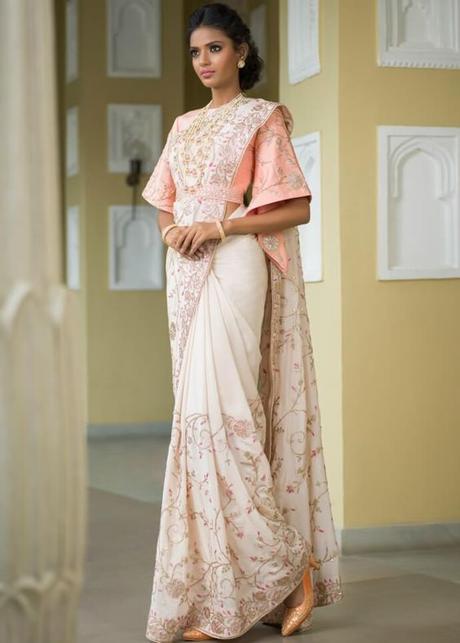 Many of you love calm and peaceful colors then why to go for anything else when you can choose this amazing off-white designer saree so that you can steal all the glamour at the function.
By this designer Vasansi Jaipur 's saree lavish designs and embroidery work your pictures will become more stunning and you can have a good time with your fun-loving people.
2. Pink Georgette Woven Saree.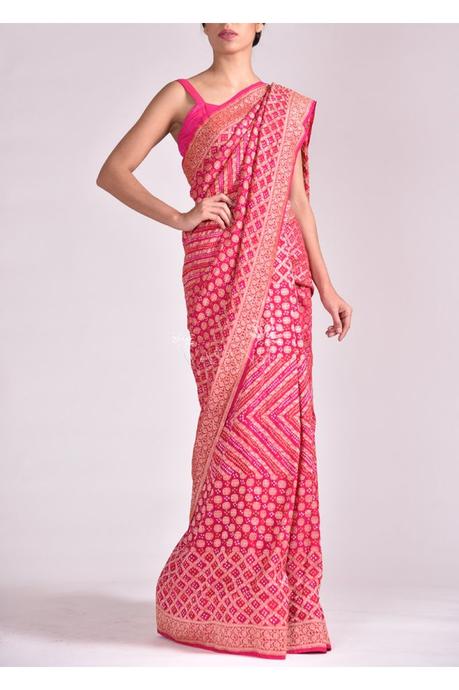 This Pink Georgette designer saree will take the attraction of the function towards you. These sarees are prepared under fashion experts with pure and natural fabrics that will definitely satisfy you.
Handwoven saree is an art of its own, we have seen many celebrities at award functions wearing these gorgeous sarees and being in limelight. Style it with a sleeveless blouse that will add extra charm to your look!.
3. Aqua Blue Floral Saree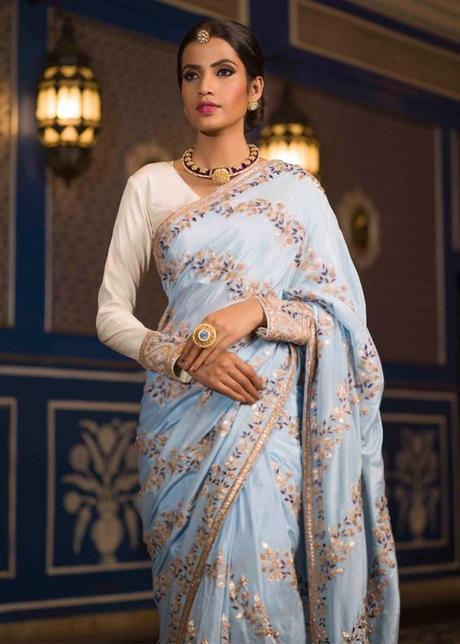 A wispy ode to spring, floral saree is a solid failsafe to any desi celebration. The trend transudes feminine frill and fun while still being in a fashion trend.
The feel of florals will not go anywhere and the combination of off-white full sleeves blouse will not be out of fashion so soon. You will look completely gorgeous wearing this designer aqua blue saree with a designer border.
4. Peacock Designed Zardosi Wine Saree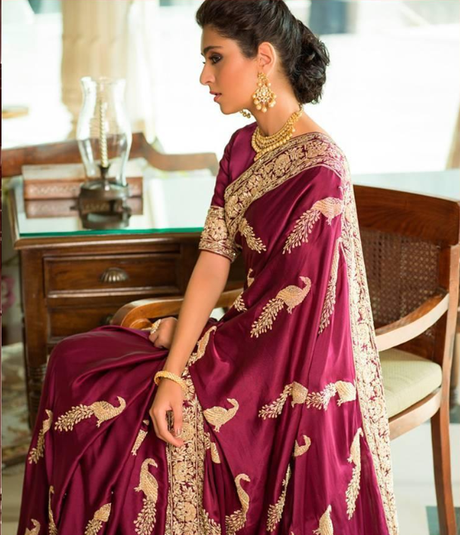 This amazing wine colored saree with embroidery zardosi peacock design is handmade and its intricately detailed border on a pure and natural fabric of satin with heavy blouse will definitely give you more token of love from the people when you will wear it. This color is already trending and it will be more in trend when a charming princess like you will wear it and spread the glamour at any event you are heading to.
5. Off-White Georgette Saree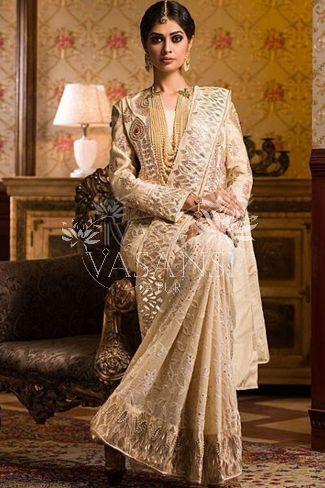 This gorgeous saree will give you confidence and will help you in being a fashion icon for everyone because creating your own style and setting up your personality is very important. The amazing blouse design with embroidery and handwoven work of saree with iconic jewelry will be quite interesting to wear and you will get the feel of Rajputs as well as you will earn as much as publicity that you have never thought of.
6. Patan Patola Designer Saree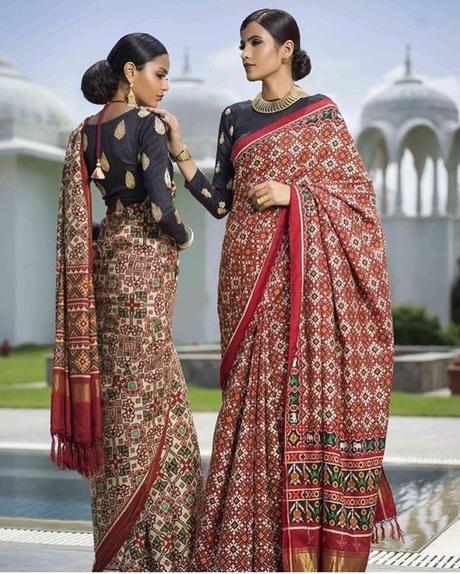 Patan Patola designer Saree is double weaved with Indonesian decoration technique which makes this saree more identical. The weaver cross checks that the designs are weaved properly or not as it takes 6 months to 1 year to make a single saree, which makes it a bit expensive but nothing can beat the uniqueness and style this amazing patola saree from the house of
Vasansi offers. When you will wear this saree the beauty of saree will get double and you will steal the eyes on the party eve for sure!
7. Red Pure Georgette Saree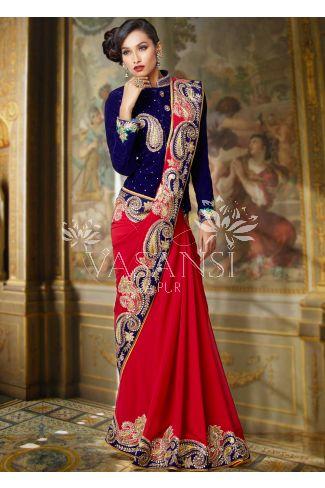 These days advanced designers are extremely hasping down on adjusting traditional clothing types with the goal to make ultra-style for the present- day woman. You can wear this adorable saree on a function like the wedding of your best friend, to be in the limelight of the function and getting amazing pictures to make the day a memorable one. You can go with the combination of glamorous blouse design with will increase the beauty of saree.
We had so many varieties in 2018 but 2019 will come with more amazing and interesting patterns and designs of saree and we hope that you will create many styles of your own. So choose your pattern, design, fabric sarees, so that you can look gorgeous at the function. Go girls rock the world!