What posts have people come to Operatoonity.com to read most? Since Operatoonity.com just passed its four-year anniversary, I thought it was time to trot out some sexy stats for y'all.
In the last four years, I've created 388 posts and logged more than 3.4 million visitors on this site! Not too shabby, eh?
Since I use WordPress, I can also corroborate the most popular posts using my analytics plugin and a nifty report that WordPress sends me each year.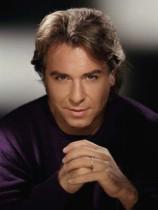 Roberto Alagna, one of the world's best tenors
#1 best opera singers in the world today – male persuasion 42 COMMENTS
#2 best opera singers in the world today – female persuasion 45 COMMENTS
#3 today's top tenors 48 COMMENTS
#4 100 greatest operas . . . really? 7 COMMENTS
#5 Puccini's best opera? 21 COMMENTS
(Funny thing about the "Best Opera Singers" lists. I created them because I couldn't find any up-to-date lists online to blog about.)
A goal for 2015 is to update some of my "Best Singers" lists, taking into account all the suggestions in readers' comments. A lot can change in five years, even in the opera world though I can say, categorically, Roberto Alagna belonged on my original list.
Not convinced? Then you need to watch this aria: