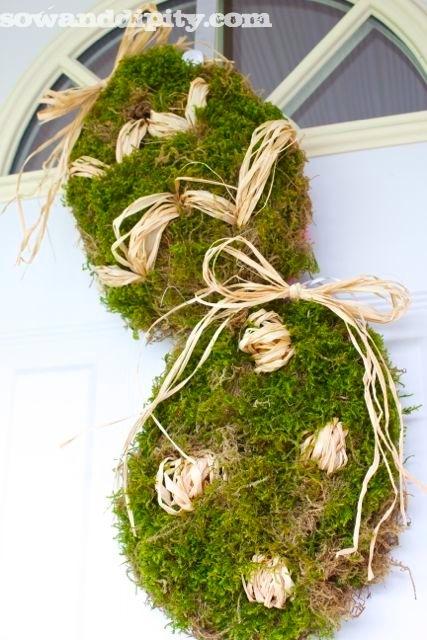 Moss Easter Decor
I should have a sister site called Dollar Store Junkin'….seriously! I can bring home otherwise useless junk and turn it into….well, better junk! Take this Moss Easter Decor for instance; started out as Dollar Store wall junk and now….poof! I made it green and now it's better junk. Egg-cellent.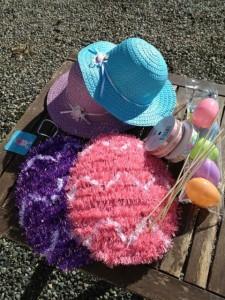 I left the glitter ribbon on the plastic mesh egg forms as it will act a a buffer between dirt and door. Then I simply harvest the moss that I grow…yes GROW…. in my garden to cover the frames completely. I have some old yarn that's mossy in color so I hand stitched the moss to the frame with a large plastic yarn needle.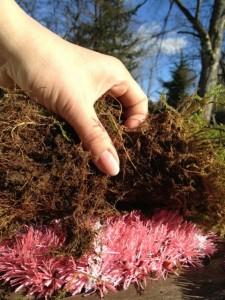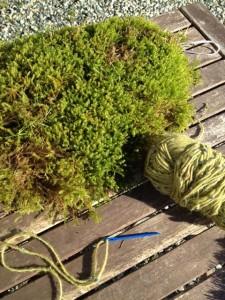 Once that was done I weaved paper raffia through in a chevron pattern on one egg, and then as little circles on the either. I created the circles by wrapping the raffia around my fingers several times then using the tails to tie it tight before pushing them through the moss to tie to the frame.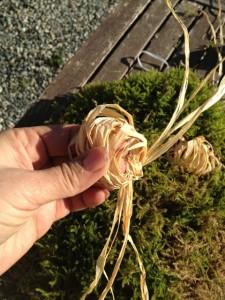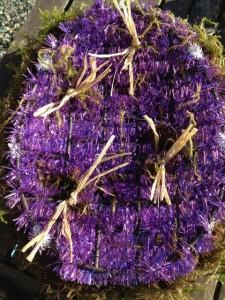 Big raffia bows were added and I wired them together at an angle before hanging them from the door.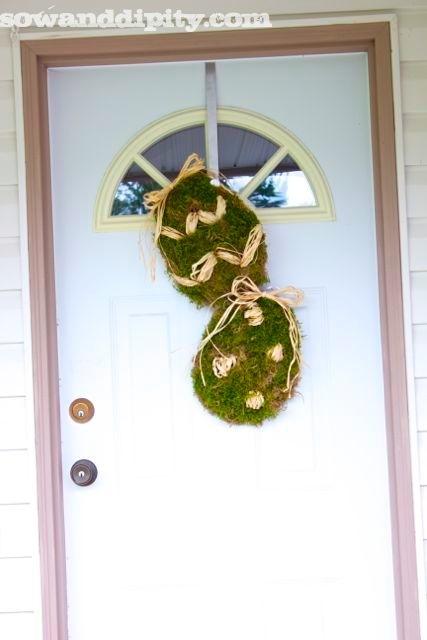 Try doing this super easy project as an alternative to a wreath for your Easter Decor this year. I bet you'll think it looks egg-stra special when your done.
Peace Love Garden