Hey hey! During the school break I managed to create a few more layouts. I really enjoyed the 2 weeks break and it was so therapeutic that I could just get up each morning and begin to scrap almost everyday. I love to catch up with my non-assignment layouts and glad I did. My fav place to hang out is my creative lab + the living room. I do scrap at my living room sometimes. So what's your fav space in the house?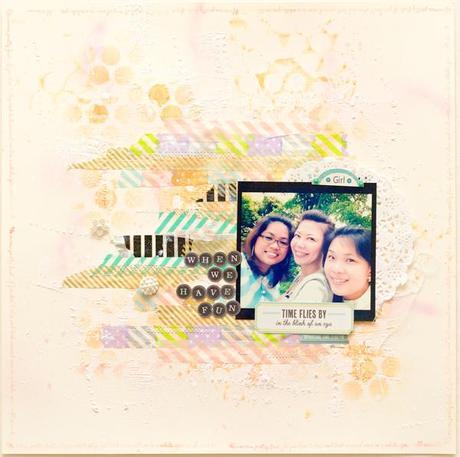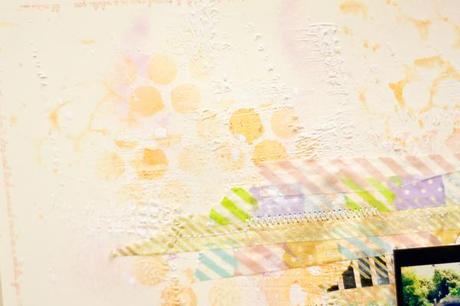 This first layout I created immediately after I received my washi tapes. It is such a huge craze these days and I thought why not try my hands on them and I loved the outcome! This layout is all about modeling paste, SC Mister Huey, masking, stamping and washi tapes. Perfect for a fast layout! Btw, that's my sweet friends, Irene Gwen + Emeline Seet.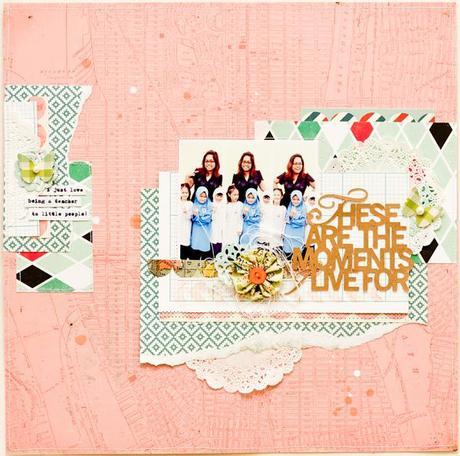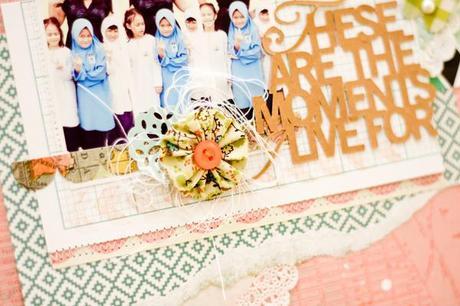 I love the colors and the funky graphics that are going on! Seriously that is the moment I live for, I love being a teacher to little people. They amaze you each day. I have been teaching for a long time and cherish every moment of it!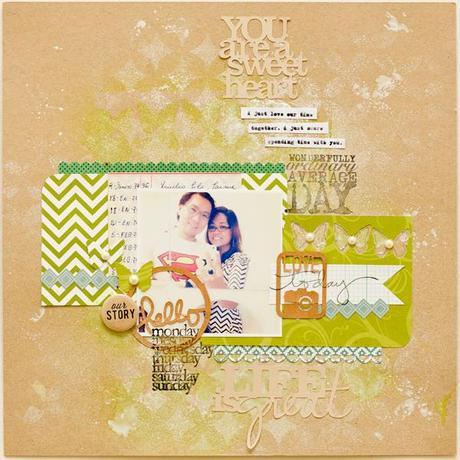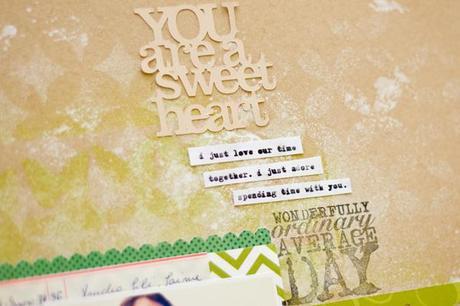 Lastly, a layout of me and my Mr. Handsome! I really this photo of us and of course that chevron top! Anyone who knows, will know that I am a chevron freak. I have been using my vintage typewriter for journaling and I heart it to bits... seriously!
I had so much fun with my Studio Calico kits. I still have lots to play and glad that I subscribed. Love the mixture of different manufacturers and of course SC lines as well.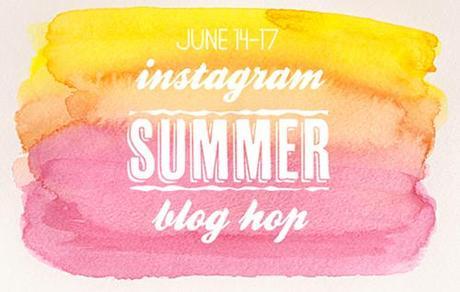 Oh yeah be sure to be back on Thursday night because it is the beginning of the 'Instagram Summer Blog Hop'. You surely do not want to miss this awesome hop!
Thanks for swinging by!Xoxo Jessy