A little away from the rowdy party scene of Seminyak is MoonLite Kichen and Bar, Bali's hottest rooftop destination right now. Although we weren't entirely craving for Asian at the time, there were just too many items on its menu that piqued our interest enough for us to check it out. It was Saturday night when we went, and the place indeed was abuzz. Read more…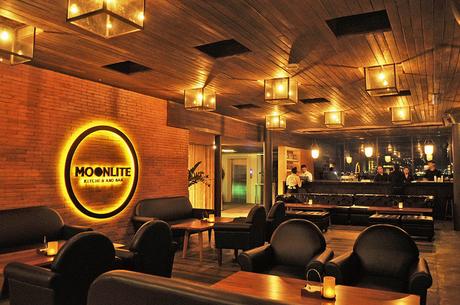 MoonLite Kitchen and Bar, the newest dining concept of Anantara Seminyak Resort & Spa Bali launched just last February, features contemporary Asian cuisine, with specialties that range from Indian to Malaysian. Their extensive selection of traditional, classic and modern beverages, meanwhile, includes expertly-mixed cocktails and bottles from their wine cellar.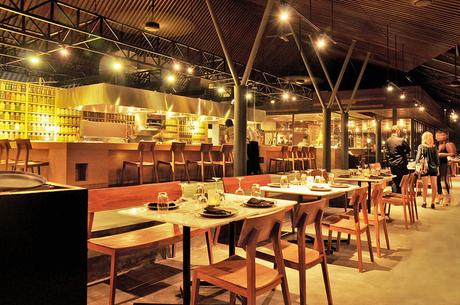 From its chic interiors to its busy open kitchen, the restaurant is undoubtedly classy, yet it still maintains a casual, laidback environment to fit the setting of Seminyak Beach. Aside from its cuisine, drinks, and hip atmosphere, the draw of Moonlite is its stunning sunset vista.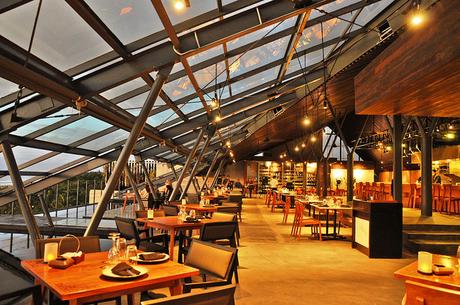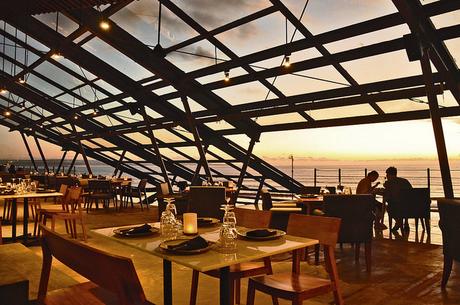 As we waited for our food to come, we tried their signature cocktails: MoonLite Calamansi (vodka and freshly-pressed calamansi served long on ice) and Kecak Mojito (arak, fresh muddle of lime wedges, kaffir lime, mint leaves, and sweet & sour). Both were refreshingly cold and thus perfect to fend off the Balinese heat and humidity.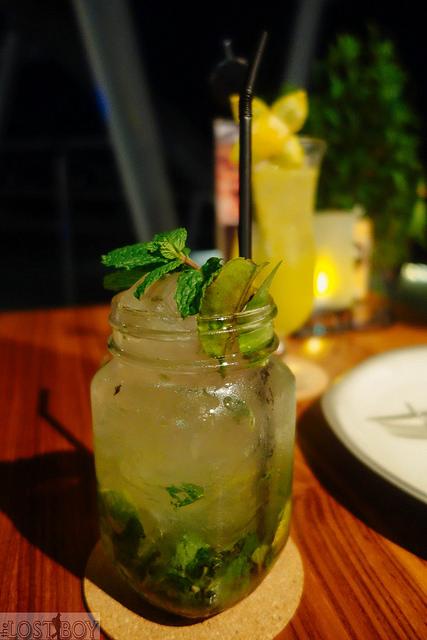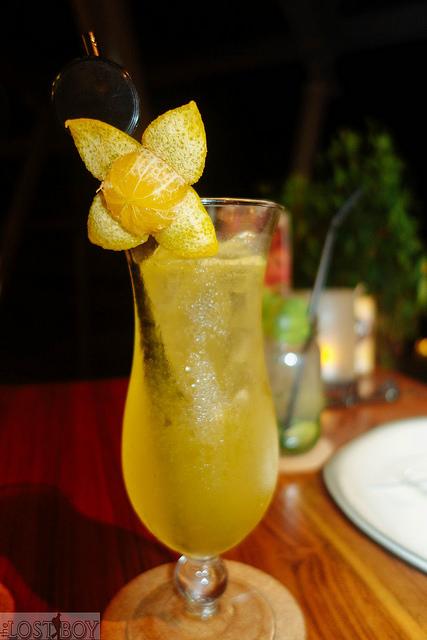 We started off with the Ahi Tuna Calamansi, Coconut Oil, Edamame, Peanut Krupuk, which obviously is a local take on the typical tuna tartare. Calamansi worked wonders in giving that citrusy kick and contrasting the fishiness, but what we really loved about it was its pairing with crunchy peanut krupuk (Javanese flour crackers with peanut, also called rempeyek kacang).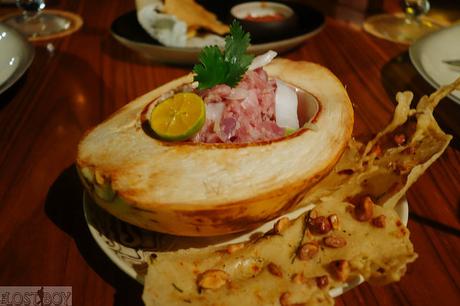 Skipping soups and salads, we went straight to business and tried out their entrees. The first one was Grilled Marinated Ribeye, Coriander Butter, Black Pepper Sauce. The wonderfully-tender steak was somewhat tangy—probably due to the marinade—thus providing a nice contrast to the saltiness of the black pepper sauce.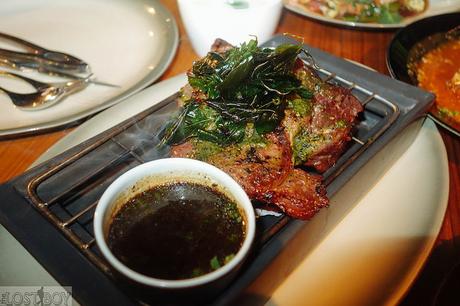 Paying homage to Singapore's signature dish was the Stir Fried Papua Chili Crab. Freshly caught, the mud crabs were cooked right, and the chili sauce wasn't overpowering.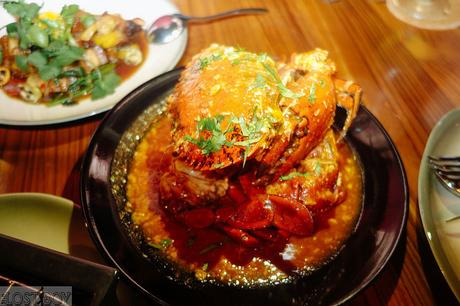 Last up was the Crispy Roasted Pork, Pineapple, Capsicum, Calamansi, Chili Caramel Sauce. Again, because of the calamansi plus the added pineapple, the roasted pork was delightfully tart, and although it was doused in a tasty sauce, the skin maintained its crispness.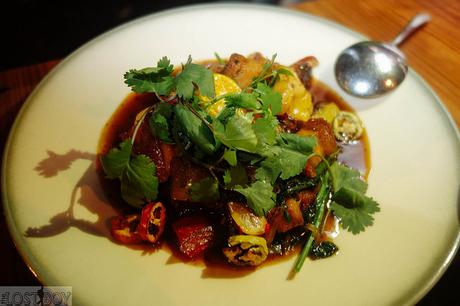 For dessert, we tried two of their specialties: Crispy Banana 'Kremes', Chocolate & Butterscotch Sauce, Peanuts, Vanilla Bean Ice Cream and Bali Chocolate & Chili Brownie, Cashew Brittle, Caramelized Banana, Almond Custard Ice Cream. The former was a sophisticated take on my all-time favorite banana fritters, while latter was probably the best dessert we've had recently.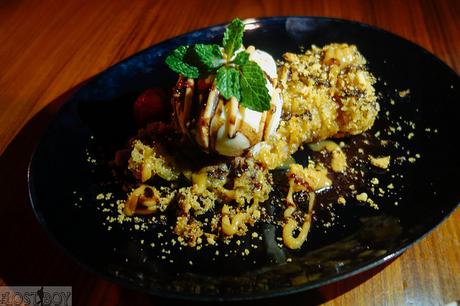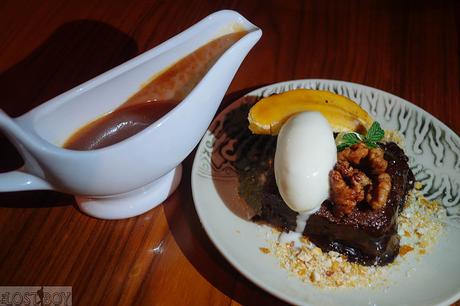 We thought MoonLite Kitchen and Bar isn't just one of those places to see and be seen; it has a well-developed menu of food and beverages to back its stylish ambiance. It's ideal not only for sunset cocktails and pregame drinks but also for out-on-the-town dinners.
MOONLITE KITCHEN AND BAR
Anantara Seminyak Resort & Spa Bali, Jalan Abimanyu (Dhyana Pura), Seminyak, Bali, Indonesia
Telephone: +62 361 737755
Email: [email protected]
Website: www.moonlitebali.com
Social Media: Facebook, Twitter, and Instagram