J'adore ballet pink.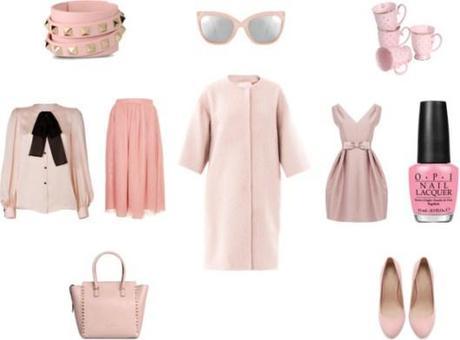 Pink makes your skin glow.   Light pink can def be considered a neutral, which means it matches with everything.  You can wear it now with black and grey, and later with white and tan.  Here's how to rock the trend…
On Your Better Half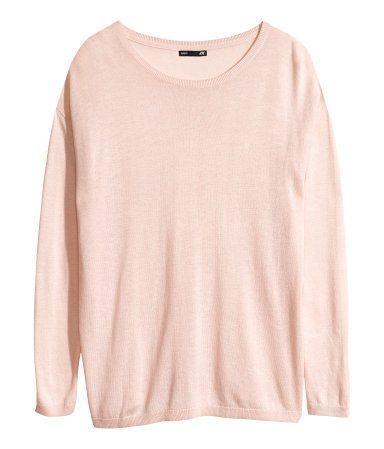 Soo soft, so fabulous.  Lightweight sweaters look amazing with skinnies or boyfriend jeans now, and you can pair it with a minty skirt later.  With a fair pink you can pile on a ton of jewelry, or toss on a bulky scarf.  You can find this sweater at H&M for $19.95, it's like springs neutral… get some.
Around Your Neck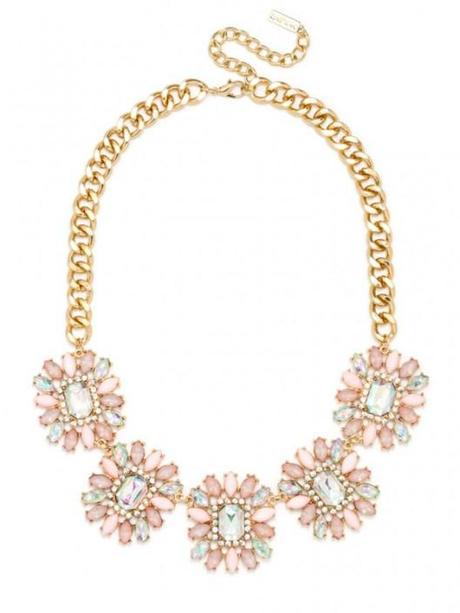 Sometimes silver, gold, and pearls can get boring.  Pink is fresh way to werq a statement necklace.  There's no better way to dress up your plain white tee (or tee dress).  This necklace is available at Baublebar for $38.
On Your Feet

Gold studs keep these flats from twinning with ballet slippers.  Studs are also unexpected on a pink shoe, but it really werqs.  These flats are a nice way to spring forward, plus they're office appropriate!  These sickening kicks are currently on sale at American Eagle for $24.99, I love them.
All Over Your Face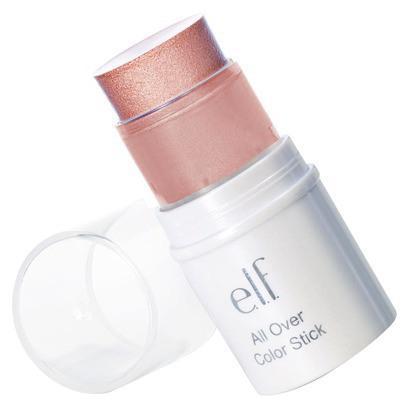 Light pink makes you glow, and can easily act as highlighter.  E.L.F. makes an all over color stick (in the shade Persimmon), that can be used on your eyes, lips, and cheeks.  These are amazing to keep stashed in your purse (no more makeup bag), gym bag, or desk.  The best part is that you can find these at Target for $1.
On Your Sofa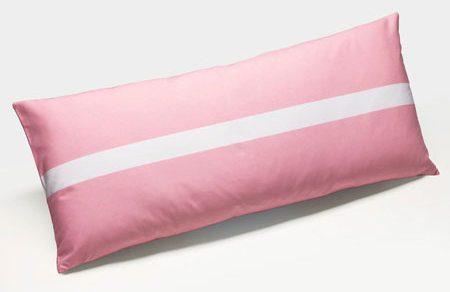 Pink is a cheery way to brighten up any old sofa or bed.  I personally like pink throw pillows on a grey, tan, or white couch/bed.  You can order these pillows from Unison Home for $17.
Throughout Your Home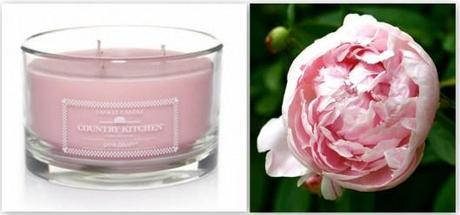 January and February are sad months.  The weather blows, and there are no holidays to look forward to.  Pink makes people happy, so warm up your home with little pink accents.  Place bud vases throughout your home and fill them with pink peonies (or any other pink flower).  Pink candles are also amazing, and they usually smell light and floral-y.
Don't just wear pink on Wednesday's…
Frock You*