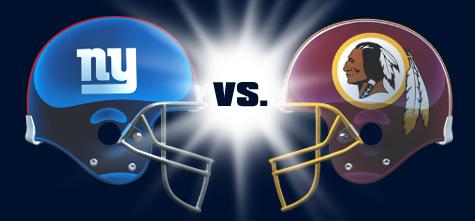 The Washington Redskins host the New York Giants in their 2nd meeting.
Final Score:
New York Giants – 16
Washington Redskins – 17
The Washington Redskins (5-6) host the New York Giants (7-4) in an NFC East battle.
Both teams are fitting for playoff hope and position. The Giants currently have a two game lead on the Redskins.
New York is lead by Eli Manning who has 2890 yards and 15 touchdowns with 11 interceptions.
Washington is lead by RGIII who has 2497 yards and 16 touchdowns with only four interceptions.
Their previous match-up this season ended in a 27-23 New York Giants win.
We predict that the Washington Redskins will win this game 32-27.
Who do you think will win this match-up?
<a href="http://polldaddy.com/poll/6739427">Take Our Poll</a>