Maybe it's just me feeling emotional. Maybe it's the way I've just looked at the images. Maybe it's incredibly sensitive and empathetic wedding photography from Phil Drinkwater. I'd love to know how this wedding blog post makes you feel!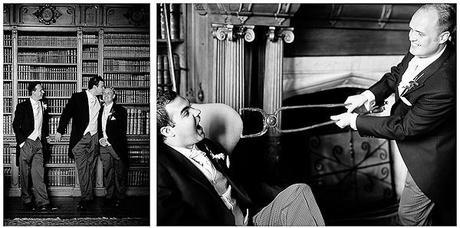 Oh, and I also have to gloat (vaguely in the direction of
Rock My Wedding blog
) – because I got a wedding report from a groom. Charlotte featured a groom's report a few weeks ago, and I was so jealous! When I saw that Tom had written his report of the wedding for me today, I was over the moon.
So with no further ado, I'll hand over to Phil Drinkwater (images) and groom Tom (words) to share a very special wedding with you today. Enjoy!
 Emma and Tom's real wedding, Arley Hall, Cheshire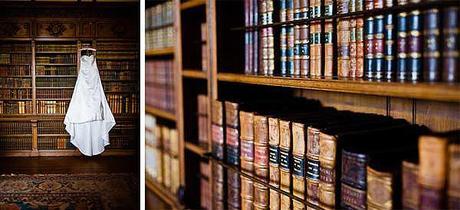 "Planning a wedding is no small feat.
Fortunately both Emma and I had experience in planning large corporate events with our jobs, so we used a few tips and tricks from our experience to help make the process easier. Simple stuff like a formal budget spreadsheet, suppliers lists and good contract negotiation.
"The fantastic thing about your wedding (apart from the obvious joy and celebration of formalising your love with that special person) is seeing all of that hard work pay off.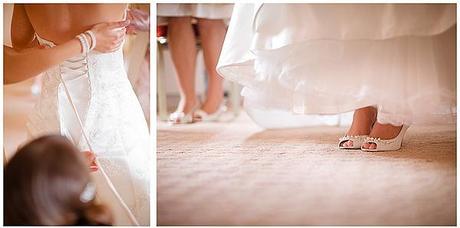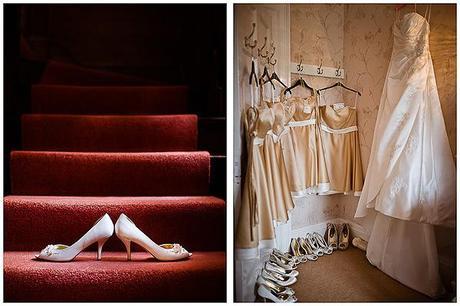 "The morning of our wedding day for me was considerably more relaxing than it was for Emma. Me and my best men stayed over in a nearby hotel and had the pleasure of enjoying a full cooked breakfast, reading the morning's paper before a quick swim, sauna and steam at the health spa.
"Emma on the other hand went directly to our wedding venue (Arley Hall, Cheshire) with the 5 bridesmaids and her mum to begin the final preparations and get their hair and makeup done before getting dressed for the ceremony. They arrived at 9am and with the ceremony not taking place until 2pm, had almost 5 hours of things to do!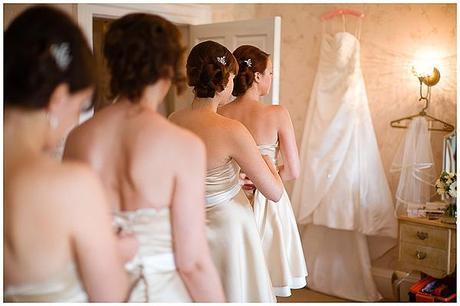 "Throughout the morning we had several photos taken by the marvellous Phil Drinkwater and his assistant grabbing some journalistic style shots of our special day. They also captured the best of our ceremony, some posed photos and the wedding breakfast. The photos reflect every part of our wonderful day and capture the feel of our day perfectly. We couldn't have wished for anything more.

"Emma and "Team Bride" helped the caterers (R W Bespoke) with the table plan and table setup whilst the flowers started to arrive.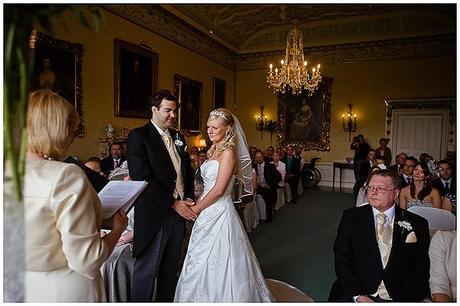 "The ceremony went off without a hitch (pardon the pun) thanks to the team at Arley Hall and the registrar from Cheshire East. We chose to have 2 groups of our friends do readings, which was a lovely touch and made the ceremony a little more personal than just the standard vows.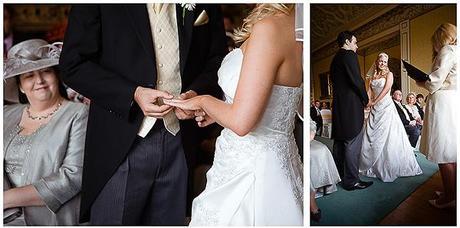 "From the ceremony we went straight on to the photo session with Phil, while our guests enjoyed a champagne drinks reception in the magnificent setting of the entrance hall and library in the old hall at Arley. The photos of us were taken outside in the perfectly manicured gardens.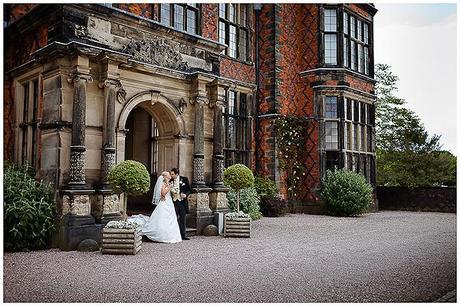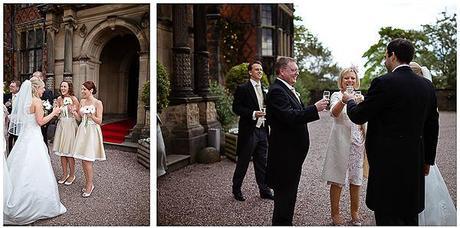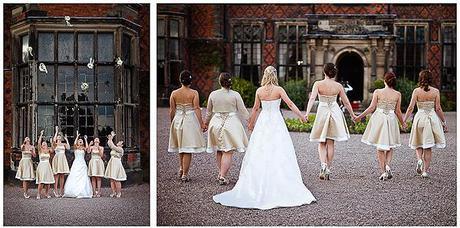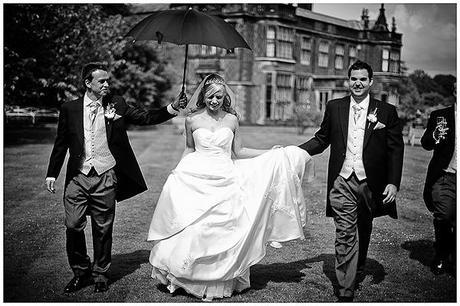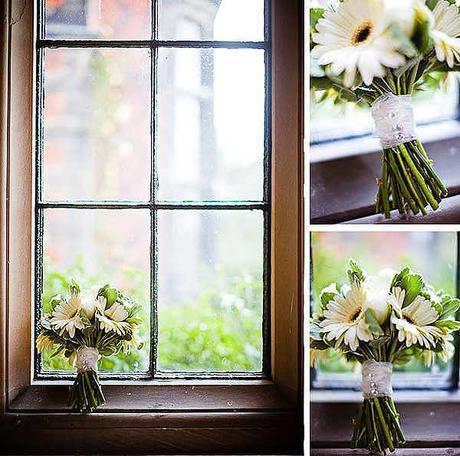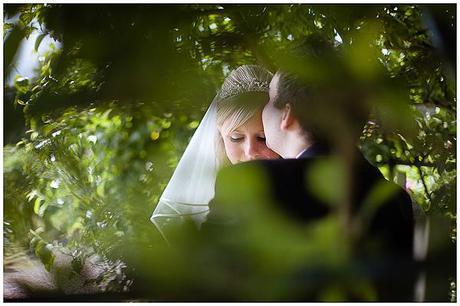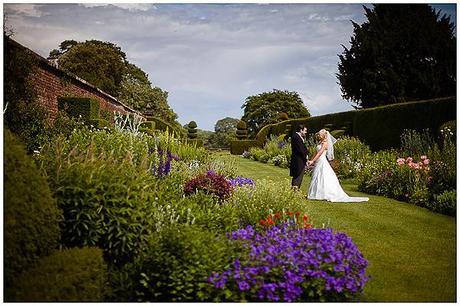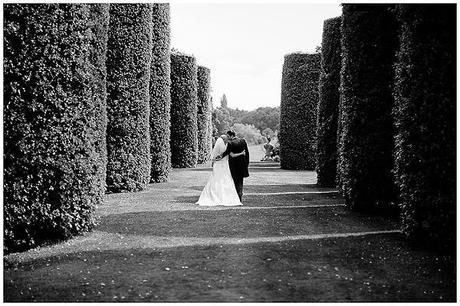 "All of our wedding artwork and printed materials were designed by Sarah Brown (Belletristics.com). Sarah's fabulous graphic design work was tailored to our wedding to give us a complete set of printed materials from invites to menus, placecards to table numbers and the table plan. We then printed them ourselves. Sarah designed our Wedding Day Monogram which became the theme throughout the day and featured on everything from our invites through to our guest book and wedding post box – it was a great way to identify our wedding as our own.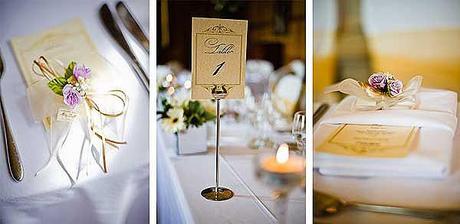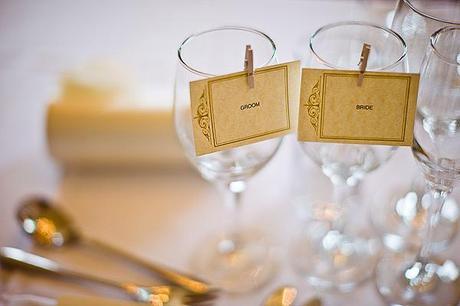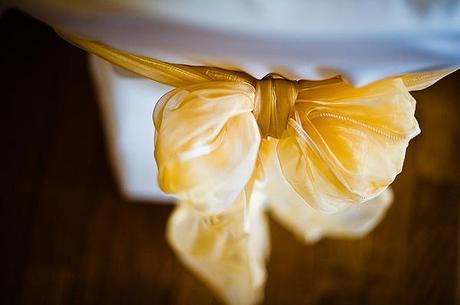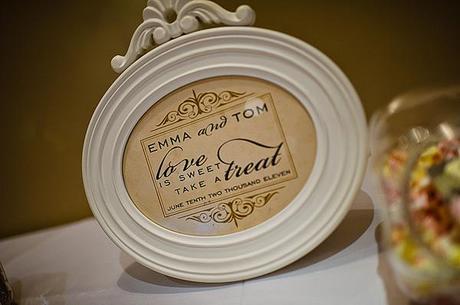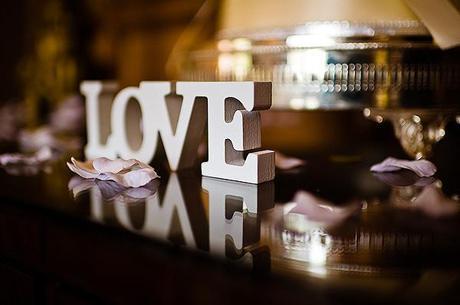 "We then arrived (slightly late) to our wedding breakfast, again in the old hall at Arley. The food from R W Bespoke was delicious, but the entertainment during dinner really made it. Simon William performed Rat Pack hits throughout dinner and had the whole room swaying to "That's Amore" as desert was served. Having a singer during dinner was certainly a fun way to add another unique stamp to our day – a great surprise to some of our guests!
We also had the pleasure of Simon performing at our evening reception, which we hosted in the Olympia suite and courtyard at Arley. He played a little bit of music before performing a note perfect rendition of Michael Buble's "Everything" for our first dance.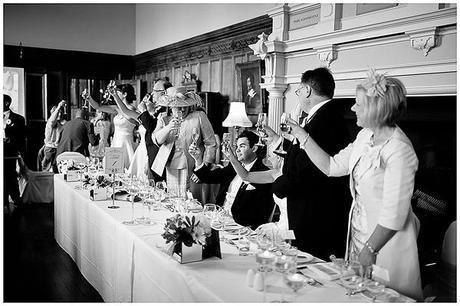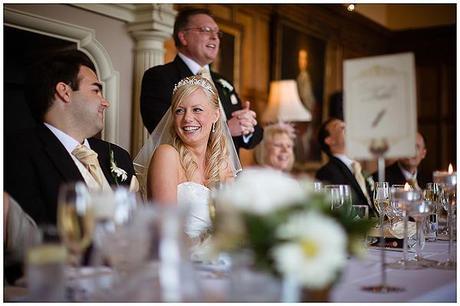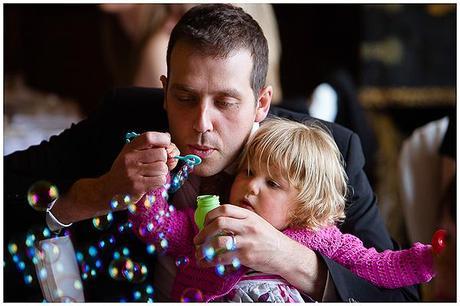 "We rounded off the evening with plenty of dancing, the good old conga line led by the Bride and a big group hug on the dancefloor with everybody from the party involved! A truly unforgettable day, made possible by my beautiful wife, our families and some top notch wedding specialists.
"The whole wedding swaying to 'That's Amore' at the Wedding Breakfast and as Simon William sang to the mothers during dinner

Emma and Tom's wedding day advice for you
"Don't stress the little things – plan it well and far in advance and then relax in the lead up to your big day. Your planning will pay off!
"On the day delegate jobs to your bridal party and family, e.g Bridesmaid 1 to check flowers have arrived and are positioned correctly, Bridesmaid 2 to check the tables are laid out correctly – you need to relax in the hours leading up to your big day."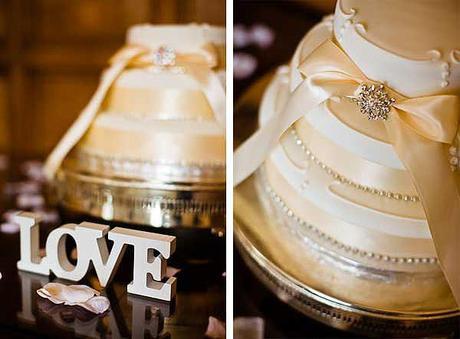 Emma and Tom's recommended wedding suppliers
Photographer – Phil Drinkwater – Just beautiful photos (We couldn't have wished for anything more) and to top it off a genuinely nice guy.
Singer – Simon William – AMAZING during dinner performance that got the whole room swaying.
Stationery – www.belletristics.com – beautiful custom designed stationery at reasonable prices that you can print yourself! Everything from the invites through to the thank you card to put your unique touch on the day.
Venue – Arley Hall – the most wonderful setting.
Thank you Tom and Emma for sharing your wedding story here on English Wedding blog. It looks like such a beautiful day and I hope you're loving married life! I've really enjoyed reading your story and seeing your photographs.
Thank you wedding photographer Phil Drinkwater for submitting this wedding for the blog. I'm delighted to say I have a list of weddings still to peruse and I'm looking forward to blogging more of your gorgeous wedding photography.
Visit Phil Drinkwater's wedding photography blog to see more of Tom and Emma's real wedding at Arley Hall