A review of the Models Own Nail Art Pen by a Nail Art Novice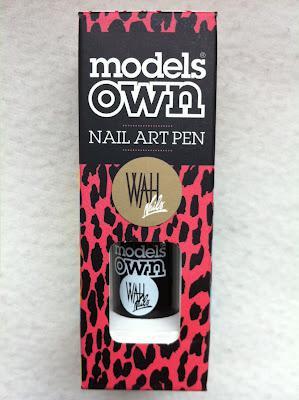 Models Own Nail Art Pen
Despite being a beauty blogger I am definitely not a nail art expert but I suspect that might change now that I am the proud owner of the Models Own Nail Art Pen. I bought this pen as part of the Boots 3 for 2 offer and to be honest I'm not completely sure why I bought it. It must have something to do with the amazing packaging because I've never really been interested in nail art. I think it looks amazing but I just can't imagine having the time to create intricate patterns on my nails knowing that they will only last a few days. However, I have seen the error of my ways and I love this pen. It makes it super easy to create fun and funky nail designs.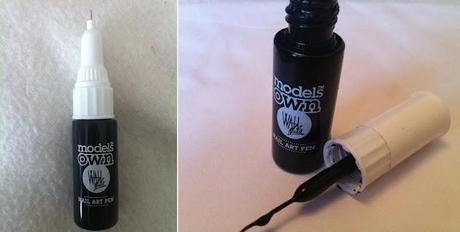 Models Own Nail Art Pen dotting tool  and wand
The Models Own Nail Art pen has a thin nib in the tip that gives out a small amount of polish at a time, which is perfect for creating dots and fine lines. It also has a wand with a long and flxible nib that can be used to create thicker lines and effects. I personally found the longer applicator harder to use at first, as it is easy to overload the applicator with polish making it difficult to create neat designs. You can see from the photograph that a blob of polish has formed, which would smear onto you nails and fingers. However, it is just a matter of practice to get used to this. The actual polish is very long lasting meaning that if you put time into designs they last well without chipping. As I have said this is my first experience of a nail art pen but these are the designs I managed to create.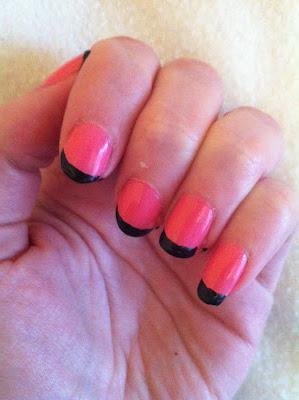 Black tips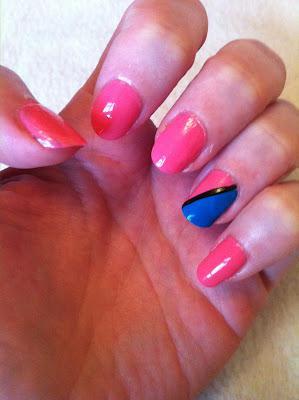 Strip design on ring finger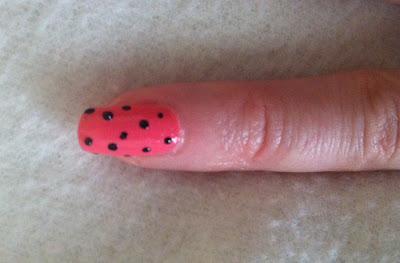 Going dotty
These are my first three attempts ever at nail art so you can see how the Models Own Nail Art Pen makes nail art really quick and easy, even for a novice like me! Its also quite addictive and now each time I paint my nails I try something new so I'm hoping to come up with some more creative designs soon. Remember these are literally my first three attempts ever!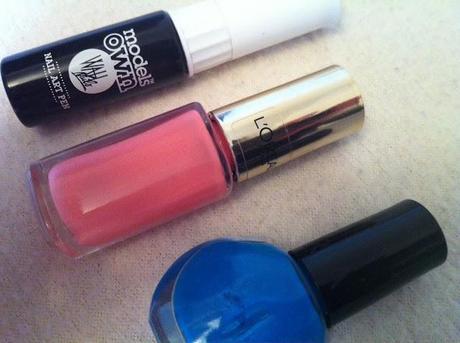 The products I used to create these designs are Loreal Color Riche in Ingenious Rose, Sephora polish (it doesn't have a shade on the bottle, sorry) and the Models Own Nail Art Pen.
The Models Own Nail Art Pen is available from Boots and costs £6.00.