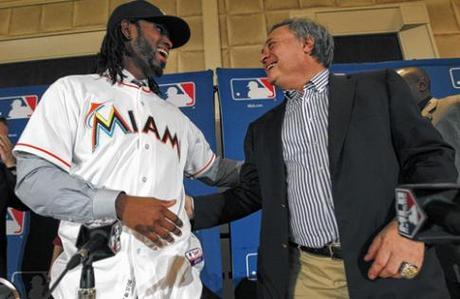 While the Miami Marlins continue to dominate hot stove news during this offseason, their big free agent signings this winter are reminiscent of the 1997 Marlins team that went on to win a World Series, and then quickly dismantled the team the following offseason.
That team, which was then owned by Blockbuster video chain mogul H. Wayne Huizenga, had been somewhat frugal spenders until after the 1996 season. The Marlins that offseason acquired free agents Bobby Bonilla, Alex Fernandez, Moises Alou, and Cliff Floyd. The Marlins went from having a $25 million payroll in 1996, to having the fifth highest payroll in 1997 at around $52 million, a year-to-year increase of 108 percent.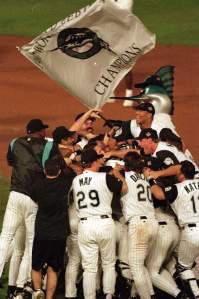 The Marlins came into the league in 1993 along with the Arizona Diamondbacks, and had yet to have a winning season until their World Series-winning campaign in 1997. One of the reasons why the Marlins franchise has yet to take a firm hold of the sports-fan market in South Florida is partly due to what happened following their first championship season.
After his team's quick championship grab and payroll boost in '97, Huizenga dumped his free agents, gutting the team before its eventual sale. The Marlins went from champs to chumps almost overnight, finishing the 1998 season with a record of 54-108, the worst record for a defending champion.
2012 is obviously a different era in baseball, and the Marlins are under new ownership, and have even undergone a makeover, changing their name from Florida Marlins to Miami Marlins, designing new uniforms, and building a new stadium. They even brought in the fiery former White Sox manager, Ozzie Guillen. Owner Jeffrey Loria is trying to finally draw a steady fanbase, as well as build his team's brand and increase the value of his franchise.
Despite a recent SEC investigation into the legitimacy of some of the Marlins' business dealings with local government entities concerning the building and financing of their new stadium, the Marlins haven't been shy about wanting to put a product on the field that will fill their new $650 million, mostly public-funded stadium.
The Marlins aggressively pursued this winter's big free agent, the Anaheim Angels' new slugger, Albert Pujols. Miami reportedly offered Pujols a 10-year deal in excess of $200 million, but without a no-trade clause. That would have left the door open for another payroll dump in a few years when Pujols would be on the other side of 35 years old.
With Brewers first baseman Prince Fielder the biggest name still on the market, the Marlins could make a run at him as well. They've already landed 2011 batting champ Jose Reyes, closer Heath Bell, and the White Sox's longtime ace, Mark Buehrle. The Marlins are also returning stars, Hanley Ramirez and pitcher Josh Johnson.
In less than 20 years in the league, the Marlins have had an interesting history, with most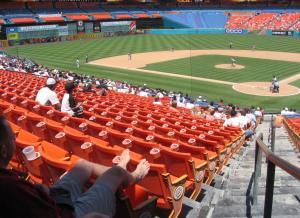 of it played out in front of a mostly empty football stadium. After winning a World Series shortly after league expansion awarded Florida a baseball franchise, the Marlins destroyed that championship team immediately. They built up the team again with mostly young talent, but were able to acquire some key free agents on their way to a second championship in 2003.
During that 2003 championship run, the Marlins still did not sell out their home stadium against the history-rich Chicago Cubs, who were looking for their first championship in 95 years.
The 2012 version of the Marlins will have plenty to offer on opening day with all of the new bells and whistles. If the team enjoys success for the next year or two, will it be enough to sustain a large season ticket holder base? Will the notoriously flighty Florida fans abandon their team, even with a shiny new stadium and generously paid ballplayers in place?
The most popular professional team in South Florida is unquestionably the Miami Dolphins. The NFL franchise hasn't played in many meaningful games over the last couple of decades, but based on their long, successful run under head coach Don Shula, the Dolphins have always been kings of the sporting world in Florida. The Miami Hurricanes college football team is a close second in Miami sports fans' hearts.
Even with Dwyane Wade, LeBron James, and Chris Bosh coming together to rule the NBA for most of the 2010-2011 season, the Miami basketball fans still had to be reminded to cheer loudly during playoffs games. With plenty of nightlife and other activities to partake in, as well as a large population of transplanted residents from other parts of the world living in Florida, it has always been difficult to sustain a successful and popular sports brand in Florida.
The Marlins have been relatively competitive after dismantling their latest World Series-winning championship team, while developing some solid young talent. They've also been quite frugal, and that could partly be blamed on continued poor attendance figures.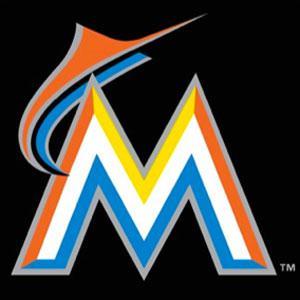 This winter's season of spending for the Marlins has been another shift in philosophy, however, similar to the team's transformation in 1997. The Marlins' team payroll of $69 million in 2011, will far exceed $100 million in 2012, and may climb further with Fielder still a possibility for Miami.
Loria may be looking for a good run of a few years to bolster his team's value in hopes of turning a handsome profit, similar to Huizenga's fire sale in 1998, post-championship. Hopefully, for the good of the game, the Marlins will build their brand organically, and hold on to their new, expensive talent for at least a couple of years. Fans should have a guarantee that the team who plays in the new stadium that Floridians helped finance, will stay put for the next few years, staying competitive, and not vanishing overnight in some multimillion dollar garage sale.
-James Kries