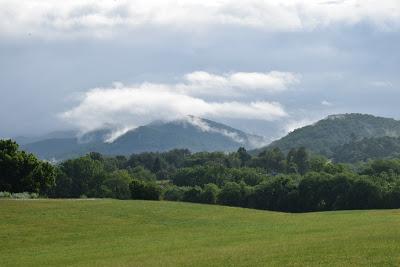 The mountains at John C.Campbell were mist-shrouded yesterday morning . . .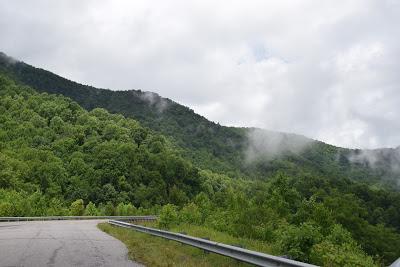 As were the mountains on the way home . . .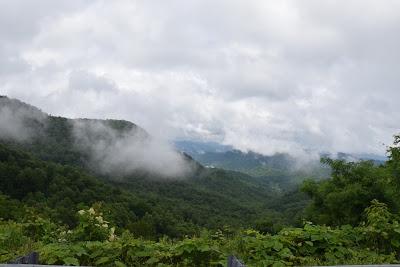 What a joy to be greeted by the clematis in full bloom . . .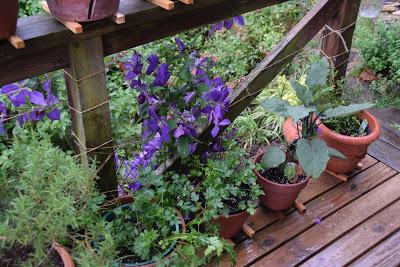 And my own particular misty mountains. We sat on the porch and I heard the news -- the new calf, the big old fallen oak that only took one work day, several chainsaws, three men, a truck with a winch, and a tractor  to be reduced to blocks and hauled down to the barn, ready for splitting.
It's good to be home.