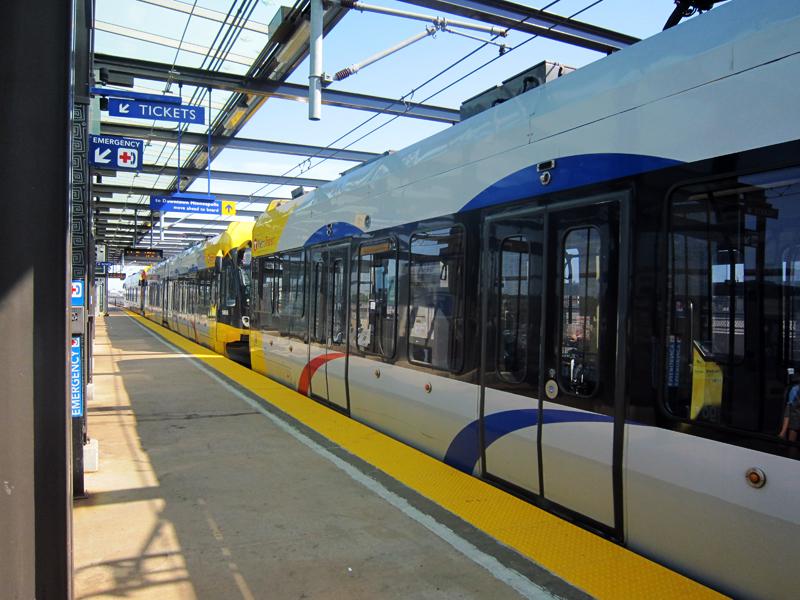 Location near public transportation may be the new mantra. A new study recently released by the American Public Transportation Association (APTA) and the National Association of Realtors (NAR) revealed that nationwide, properties located within a half mile of high-frequency public transportation performed 42% better than other properties during the recent recession.
The study looked at five 5 metro regions, and while property values fell substantially between 2006 and 2011, properties close to high-frequency transit systems held their value much better. Boston values near transit outperformed others by an incredible 129%, Minneapolis-St. Paul followed with 48% higher, San Francisco and Phoenix were both 37% higher and Chicago public transit area home values performed 30% higher than the region as a whole during the recent recession.
In the Twin Cities, average residential sales prices declined 47.8% less within 1/2 mile of rapid transit. Broken out by LRT and commuter rail, properties near the Hiawatha light rail line performed 62.7% better, while properties near the Northstar commuter line did 11.2% better. 
The new Green Line LRT to St. Paul is now 90% complete and scheduled to open in 2014. After putting up with the hassle of construction, property owners near the line should be happy not just for the convenience, but also for more stable home prices.
Proximity to bus lines also adds value for many buyers. Did you know that we can search the Twin Cities MLS for homes near public transportation? Let me know if you would like to search for homes for sale with 6 blocks of a bus/public transportation line.
Sharlene Hensrud, RE/MAX Results - Email- Minneapolis-St. Paul Realtor