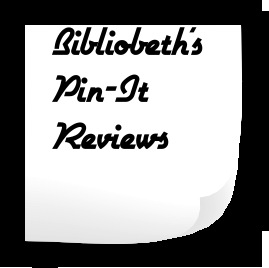 Hello everyone and welcome to another mini pin-it reviews post! I have a massive backlog of reviews and this is my way of trying to get on top of things a bit. This isn't to say I didn't like some of these books – my star rating is a more accurate reflection of this, but this is a great, snappy way of getting my thoughts across and decreasing my backlog a bit. This time I've got four author requests for you – please see my pin-it thoughts below!
1.) The Spirit Guide – Elizabeth Davies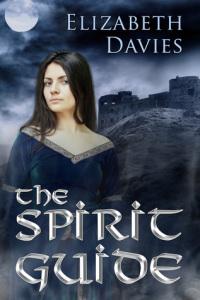 What's it all about?:
Seren has an unusual gift – she sees spirits, the shades of the dead.
Terrified of being accused of witchcraft, a very real possibility in twelfth century Britain, she keeps her secret close, not even confiding in her husband.
But when she gives her heart and soul to a man who guides spirits in the world beyond the living, she risks her secret and her life for their love.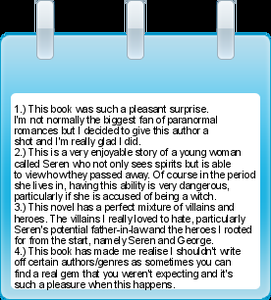 Would I recommend it?:
But of course!
Star rating (out of 5):

2.) I Once Knew A Poem Who Wore A Hat – Emma Purshouse, Catherine Pascall-Moore (illustrator)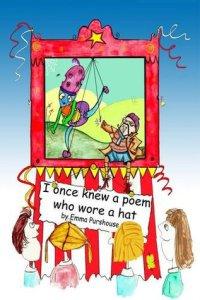 What's it all about?:
Looking for a book packed with begging-to-be-read-out-loud poems and joyful pictures? Look no further! Come inside and meet Figment (of the Imagination). Discover poems about a grandad with big ears, an invention for recycling belly button fluff, Jeevan's quest to find his Opal, teeth, dinosaurs, cats, dogs, dragons and lots, lots more!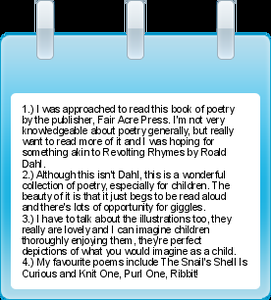 Would I recommend it?:
Probably!
Star rating (out of 5):

3.) Return To Glow: A Pilgrimage Of Transformation In Italy – Chandi Wyant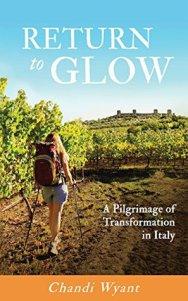 What's it all about?:
In her early forties, Chandi Wyant's world implodes in the wake of a divorce and traumatic illness. Determined to embrace life by following her heart, she sets out on Italy's historic pilgrimage route, the Via Francigena, to walk for forty days to Rome.
Weakened by her recent illness, she walks over the Apennines, through the valleys of Tuscany, and beside busy highways on her 425-kilometer trek equipped with a nineteen-pound pack, two journals, and three pens.
Return to Glow chronicles this journey that is both profoundly spiritual and ruggedly adventuresome. As Chandi traverses this ancient pilgrim's route, she rediscovers awe in the splendor of the Italian countryside and finds sustenance and comfort from surprising sources. Drawing on her profession as a college history instructor, she gracefully weaves in relevant anecdotes, melding past and present in this odyssey toward her soul.
This delightful, transporting tale awakens the senses while inviting readers to discover their own inner glow by letting go of fixed expectations, choosing courage over comfort, and following their heart.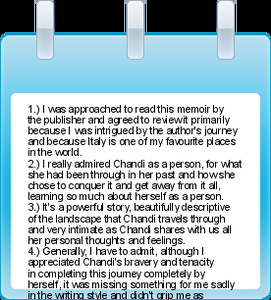 Would I recommend it?:
Maybe!
Star rating (out of 5):

4.) Trudge On: The Poetic Works Of Shawn Worth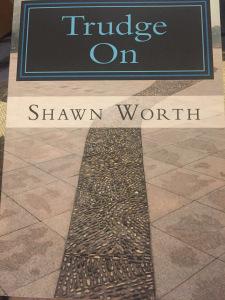 What's it all about?:
American Poet Shawn Worth explores themes of nature, class, depression, technology, and human interaction though the use of free verse and structured poetry.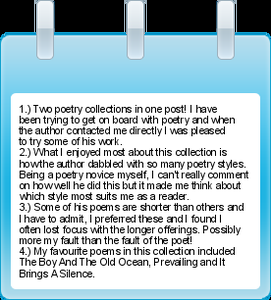 Would I recommend it?:
Maybe!
Star rating (out of 5):

COMING UP NEXT TIME ON MINI PIN-IT REVIEWS: Four YA Books.
Advertisements
&b; &b;