It was my son's birthday this week and he asked me to make him a minecraft cake, complete with Steve, Creeper and pig. I've seen him played the game before but I have absolutely no idea how these characters look like and had to google for them.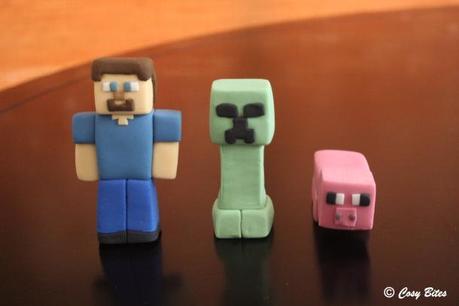 The completed cake toppers: Steve, Creeper and Pig
Initially he wanted a dirt block cake but later changed his mind and wanted a diamond ore cake. Compared to his pirate ship birthday cake last year, this cake is a lot more time-consuming! Besides making the cake toppers in advance, there's the cutting of the individual squares and piecing them together on the cake. It certainly didn't help that I wasn't feeling well. The little squares didn't look as good as I'd like them. I would have taken everything off and redo square by square but I was simply too tired and unwell to do that. Luckily my son still likes the cake despite its looks.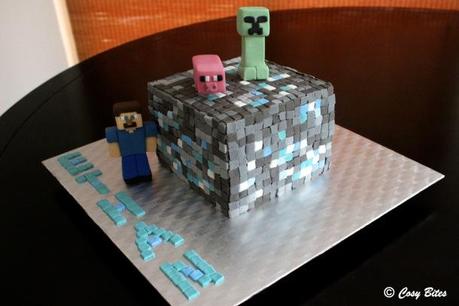 The cake was brought to his school and he had a mini birthday celebration in class. I was glad I was able to make it there … not before popping 2 panadol extras though.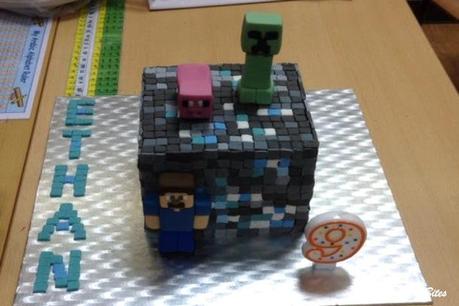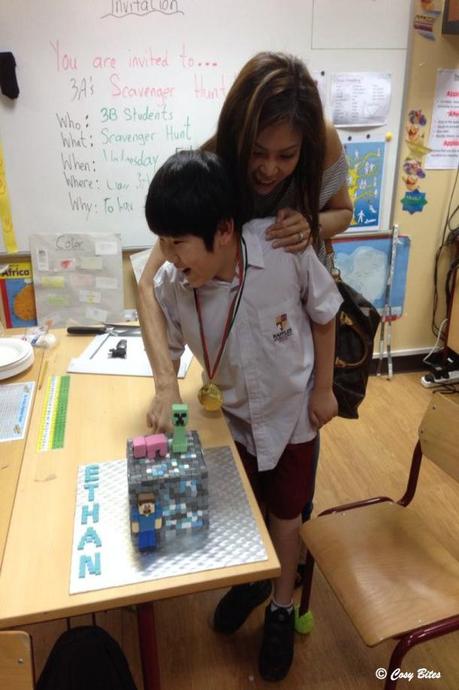 What took hours to create was gone in minutes but I was happy everyone liked it. :D