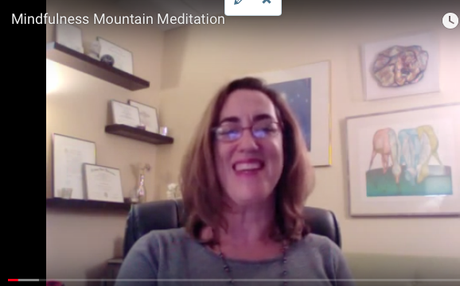 This brief meditation, adapted from Jon Kabat-Zinn, will help you find a place of stability and groundedness in the midst of emotional storms or difficult circumstances. Appropriate for any time you'd like to feel an increased sense of calm and emotional strength.
Go ahead, find a comfy chair, close your eyes and let yourself take 10 minutes just for you...
If you liked this meditation, consider looking at some of my other meditations on my Dr. Sari Roth-Romer YouTube channel: https://www.youtube.com/channel/UCRzQL1c0gVxmE1QDKBfC-qQ.

I am a medical psychologist and the director of Arizona Medical Psychology, PLC in Scottsdale, AZ. I am an adjunct professor at Arizona State University supervising and teaching psychology doctoral students studying behavioral medicine. I trained at Harvard University (M.Ed.), Arizona State University (Ph.D.) and University of Washington School of Medicine (residency in behavioral medicine). My clinical and research work over the last 20 years has focused on helping adults and older adults handle the challenges of physical illness, aging, brain injury, and chronic pain. My current work explores the role of intuition and spirituality in the psychological healing process, as well as the practical application of recent scientific evidence linking mindful awareness and consciousness to neural network changes in the brain. I'm learning all the time. Thanks for your input on the blog; it means the world to me. View all posts by Dr. Sari Roth-Roemer