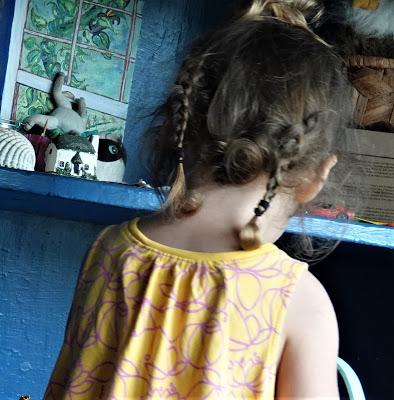 I have two braids (and  a topknot.) I like braids.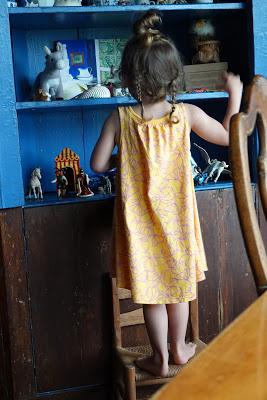 My little chair is handy for checking out my top shelf. The other shelves that are higher are where Meema puts her stuff. I am not supposed to mess with her stuff.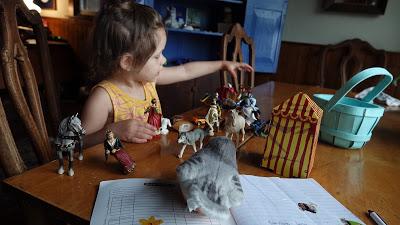 Robin watched me play with my new  toys.  I gave them names like Mr. King and Mrs. Queen, Sir Knight and Miss Lady. Meema said the Jester was Tooley and that we should call the red dragon (who is a nice dragon) for our friend Suzie because red dragons are special to her.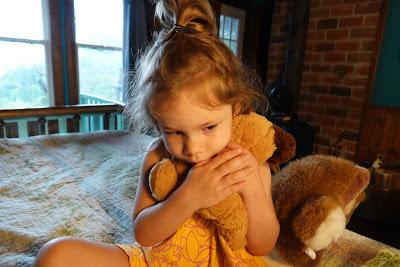 Later we went to The Room. There was thunder and Li'l Pup got scared. I told him I was there for him and gave him a hug. He felt better.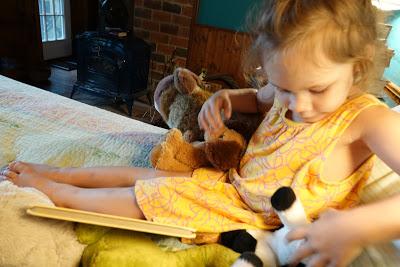 Everyone was a little scared so I read them a story.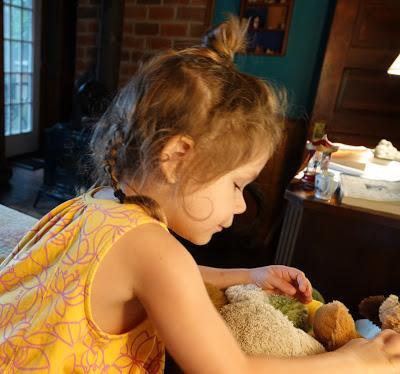 Being a mama is sometimes hard work with so many kids to take care of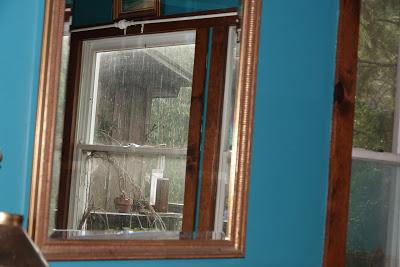 It rained and rained.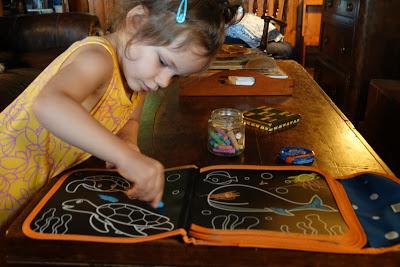 Back in the living room I did some coloring in the book my friend Sandy sent me. When a page gets filled up, Meema wets a towel and wipes it clean so I can color it again another time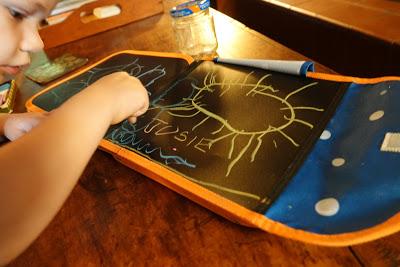 I drew a yellow sun on the page where Meema wrote my name. I am getting good at suns. 
I did some more drawing upstairs in my office. Meema says it is her workroom but I have a desk there with pencils and paper and paperclips so I say it is my workroom and my office. I tell Meema she can have the corner with her ironing board.
This is a picture of me All Alone at the beach when I was a grownup. There is the sun and the ocean too. I forgot to put the sand in this one but I did in some others.