I wanted to show you a really pretty color by Milani called Purple Gleam, it's from there One Coat Glitters line. I have two others from the line and there all amazing. Some of you might have already seen or used this since it came out sometime last year. I was looking through my boxes of nail polishes and saw this and realized I've never used it. I think that's a sign of someone who buys way too many nail polishes lol. Anyway onto the polish!
Purple Gleam is a

vibrant

true purple glitter. I love the color purple especially when you add some glitter! It's super

sparkly

,

shiny

, very eye catching and

screams party!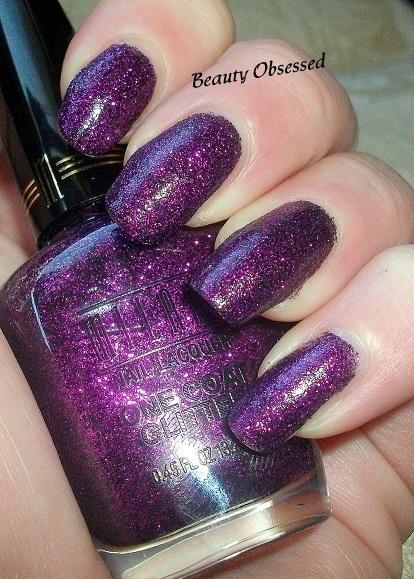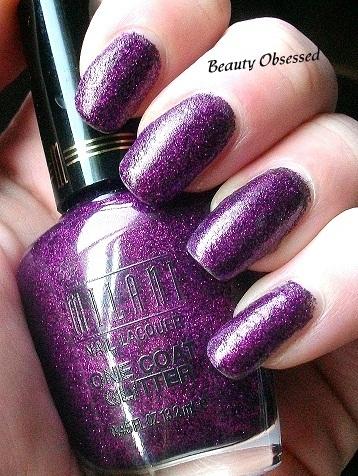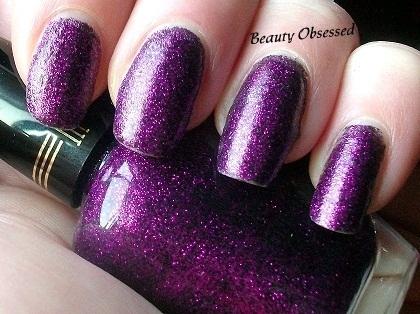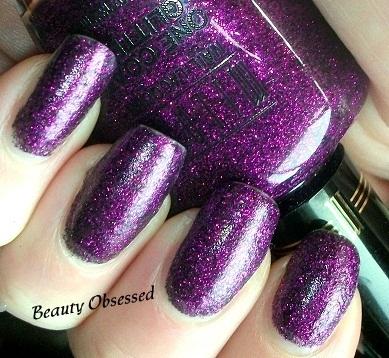 It was hard to capture the true shade of purple with the camera. The pictures are pretty close but the actual color has some tints of fushia.
Color
More of a lighter red toned purple, almost like a dark fushia with dark purple and black micro glitter mixed in to give it depth. The lighter purple tends to pop against the black glitter and that's what makes the sparkles come alive.
Application
You need to really load up on the brush if you don't want to apply more than one coat. I learned that after the first two nails, if you don't get enough polish on the brush its like your just pushing the sparkles around. Besides that it applies very evenly.
Finish and Drying
Just like most glittery polishes this one also dries very fast, I only waited 4 or 5 minutes before applying my top coat. However, it dries gritty and feels like sandpaper and the finish dries matte. Thankfully one good coat of top coat will fix all that and you're left with smooth nails, I think the top coat brings out even more shine in the color.
I'm really enjoying this color a lot, it's definitely not subtle but when you're in the mood for something that stands out and is fun then this color does it.
Have you tried any of Milani's One Coat Glitters? 
Click the links below :) Follow via GFC Follow me on Twitter Like my Facebook Page Follow me on Bloglovin