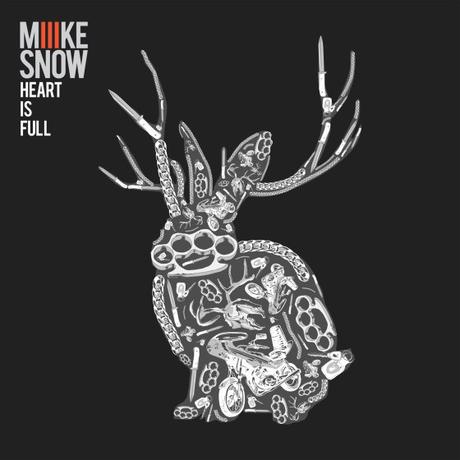 Miike Snow are back after 3 long years! Yes, the Swedish/American trio unveiled their new single 'Heart Is Full' which premiered as Zane Lowe's World Record on Beats 1 (Oct 29)
The single serves as the follow up to Paddling Out, The Wave and 2011's Devil's Work (Remember that hypnotic video where he's just running on an open road for 4 mins?) 
During their downtime from Miike Snow, the trio have kept busy with various projects. Wyatt released his solo record Descender in 2013 while Karlsson and Winnberg joined forces as production duo Bloodshy & Avant, working with the likes of Katy Perry, Madonna and Ms Dynamite, and writing such pop hits as Britney's Toxic and Bruno Mars' Grenade. Karlsson is also known as one half of Galantis (U and I, Peanutbutter Jelly).
With such varied experience between the three talented producers, Heart is Full makes a big statement with it's sassy horns, retro soul samples and hip hop vibes, not to mention that all important infectious hook; a tasty bit of pop with a gritty edge. We're witnessing the evolution of Miike Snow, experimenting with various styles and elements to make something pretty special.
Heart Is Full is taken from the trio's forthcoming third album III, which is set for release in 2016.  Check back soon for what will no doubt be a creative video from Lance Drake. Welcome back Miike Snow!