Hope you're all enjoying your Halloween week.  Keeping busy here and, sadly, have class tomorrow evening so no celebrations for me on the happiest horror night of the year.  But I do get to discuss the literary merit of Dorian Gray.  So that's something.
I'm finally getting back into the swing of blogging.  I think next week I'll start the What to Read this Week posts again and that's all my blogging time will be able to handle.  But it's finally gotten back to normal after almost 2 months of adjusting to the new life.  And I'm finally making progress on the stitching again too!  (Although not enough that I'll be making my usual Christmas crafts.)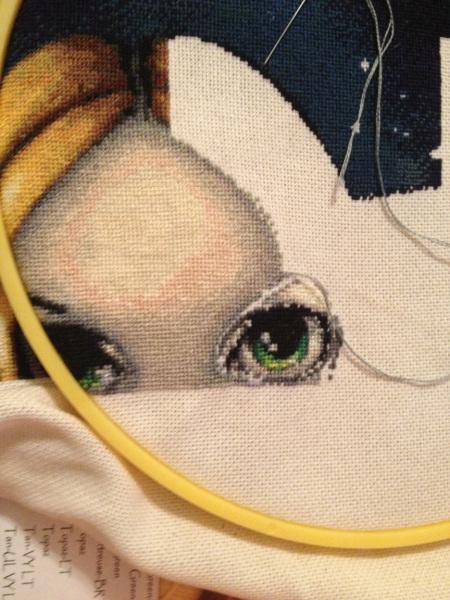 The second eye is done!  (well, there's still a few areas to fill in, but you can tell what it is).  Which means the face is close to finished.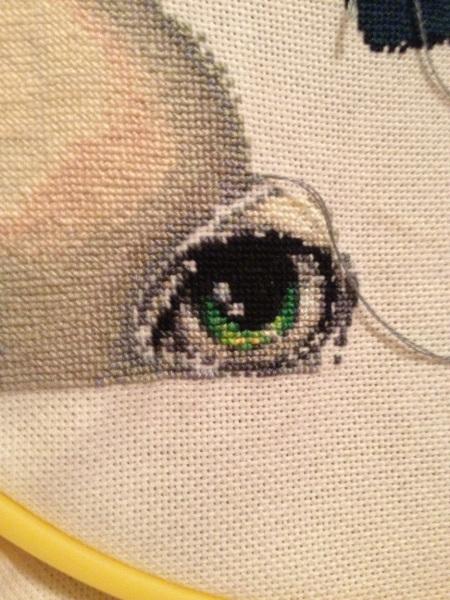 Close up.  Kind of creepy…sorry.