I have to admit this week's progress update is pretty slim,  I guess I just haven't been feeling all that productive lately.  On the upside, however, my linen for the HAED big project has finally shipped and should be here by the end of the week which means I'll finally be able to start the project I've been waiting for.  Let's just hope it gets here soon!  I'm getting a little impatient.
How are the rest of you getting along this week?  Hope you're all doing well and making lots of progress with your bookish, craftish, and lifeish endeavors this week.
Here's all the progress I've managed to make on the current bookmark: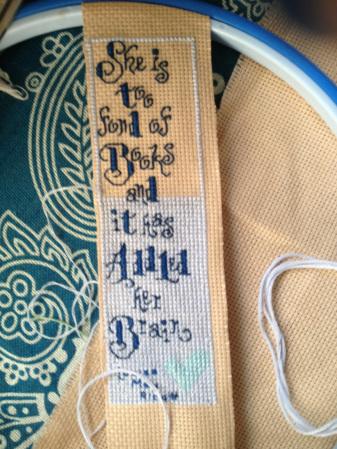 Almost have to background all filled in now.  It's looking good, nothing too exciting, but it's cute and will make a good bookmark.  I feel a little like I'm in craft limbo because I want to start  a new, larger project but I'm waiting for all the materials to get here so I'm not quite sure how to spend my time.  Oh well, by next week this won't be a problem and at least I would have any half finished projects to stash somewhere while I work on the bigger one.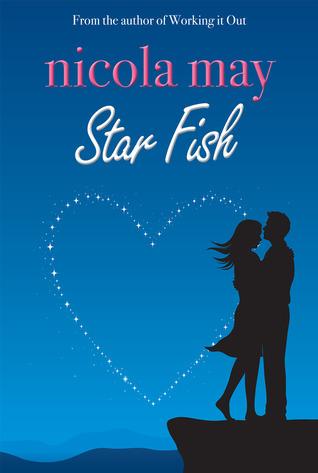 I only managed to finish one book this week so far: 
Star Fish
by Nicola May.  I found this on the indie shelves of Amazon.com and was very excited about it.  It's about a woman who signs up for an astrologically based dating services where people are matched by sign and her goal is to go through all 12 to see if she can find her "soul-mate" and see if all that horoscope stuff makes sense.  Sadly not only did this plot fall flat on its face the fact that the book was blatantly unedited with inconstant galore (all of the chapters weren't even in the right order…).  This book has shot it's way to the top of my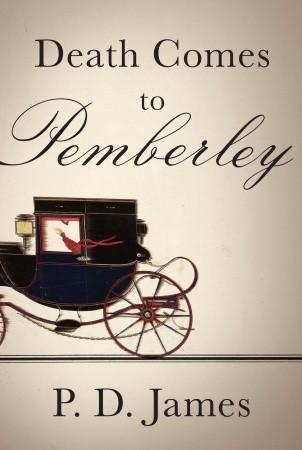 "worst books I've read in 2013″ list and has sent me into a bit of reading funk as I don't want to be disappointed again.  The review probably won't make it up until March (I'm still in shock how far ahead I am on reviews) but I'll skip to the end for you, skip this one.
The book I'm reading right now is P.D. James's Death Comes to Pemberley.  This one had been highly recommended by NPR and NYT but I was a little shy to start because any book that claims it's a continuation of Pride and Prejudice leans more towards the fan-fiction side of things.  However, the whole premise really intrigued me, so I thought why not.  So far I'm really enjoying this one, a nice palate cleanser from the last book.  We see Elizabeth and Jane settled into married life, when Lydia rushes back to Pemberley claiming her husband (the notorious Mr. Wickham) has been murdered.  Well, turns out not only is he still alive…he might be the murderer.  See, you want to read it now too don't  you?
So what books are you reading this week?  Anything good?  Anything to stay away from?  As usual, if you want to stay uptodate on what I'm crafting and reading, or just keep in touch follow me on twitter @xstitchurheart or be my friend on goodreads.