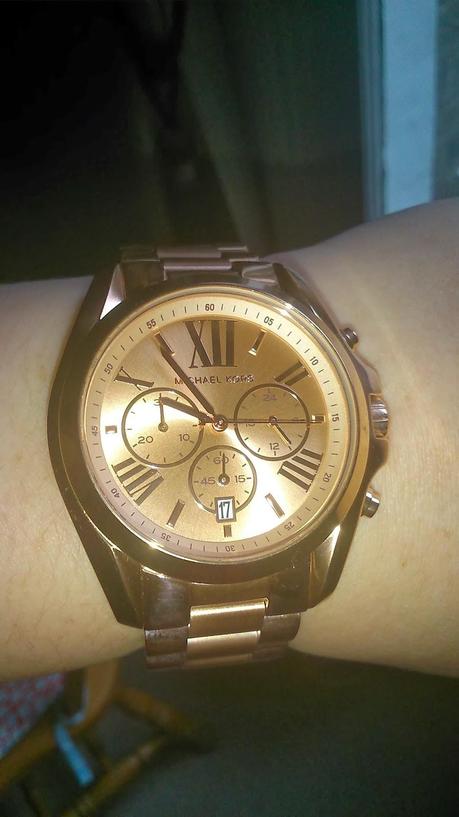 Oh I haven't blogged for a very long time. I am a very naughty blogger *slaps wrist.
How are you all in blogger land? I hope 2014 is treating you very well so far. It's so far given me a chicken pox ridden baby and a nasty horrible cold that will not budge. I've also been working on a lot of writing for another project so I do apologize for my non-blogging ways, and I will try and get back up and running as normal ASAP!
I wasted to share with you my favorite Christmas present, given to me by my lovely hubby.
Now, I may have given him a few hints, which he obviously received loud and clear, as I got this stunning Michael Kors rose gold watch.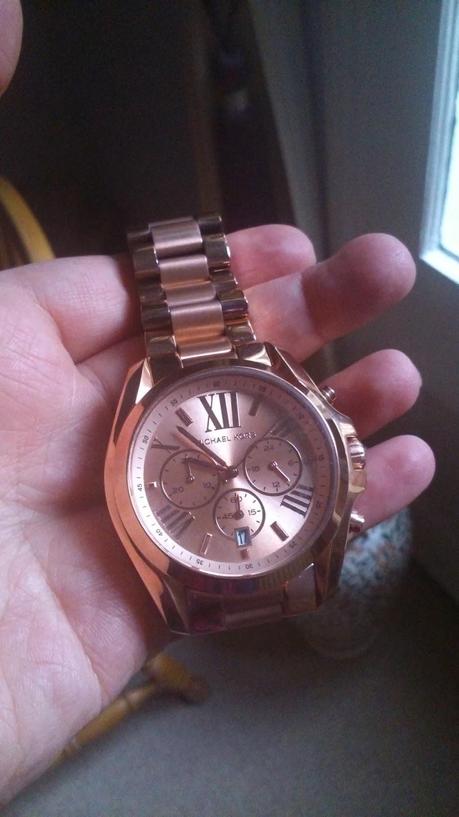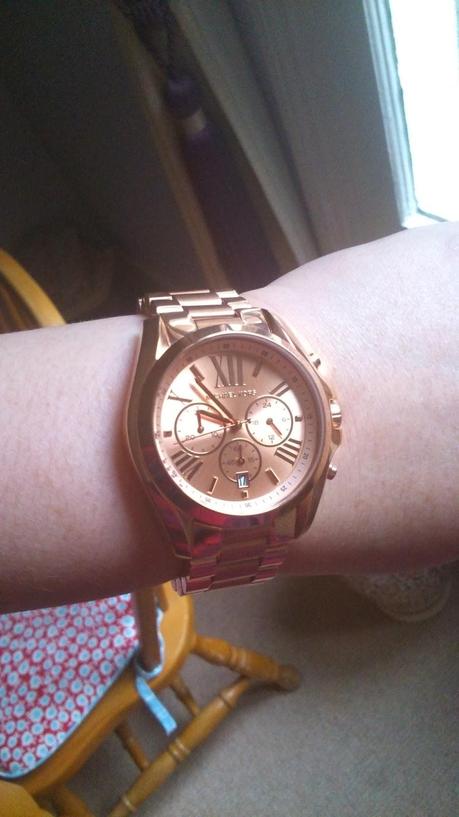 I have NEVER owned a watch before. I know, crazy. I never really saw the point in them, and as I don't really do bracelets, I have never really wanted one. However, when Darren got me my lovely rose gold and diamond bracelet for my birthday in October, I decided wrist jewelry ain't that bad. So, I had a look online and fell in love with this stunner by Michael Kors.
This is the Bradshaw watch and I don't really know all the techy specifications, but it has an analog display, date, time and stopwatch and it's chronograph...and most importantly it's really pretty!
I had to have three links taken out of it, as it was quite big, but now it fits perfectly and I absolutely love it. It goes with everything and finishes off my outfits, giving them a bit more of a smart yet edgy touch.
What do you think of this rose gold beaut? Are you a fan of Michael Kors watches? Enjoy x