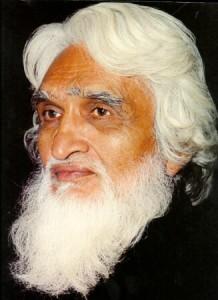 M. F. Husain was nothing short of a legendary artist. His demise at a ripe age of 95 years at a London hospital is being mourned by millions of fans across the world. He was one of the first Indian artists to gain recognition on the global stage. He became world renowned after a painting of his fetched a record $1.6 million in 2008 at Christie's South Asian art auction.
His beginnings as an artist were humble – Husain started as a Bollywood billboard artist, but his talent soon started gaining recognition in Mumbai. His paintings are prized possessions of art collectors across India. Humble in his demeanor, he was a truly global artist. He was one of the champions of the Indian avant-garde and was at the forefront of the Progressive Art Movement in the 1950s and 60s.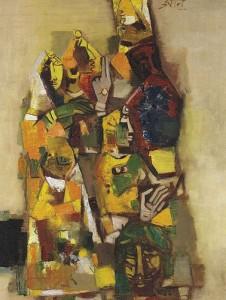 M. F. Husain was the recipient of the highest Indian honors – Padma Shri, Padma Bhushan and Padma Vibhushan. He was respected and celebrated in art circles and outside. The multifaceted artist was not only known for his paintings, but also his movies, which also earned him international recognition. His movie 'Through the Eyes of A Painter' won a Golden Bear at the Berlin Film Festival in 1967.
Husain's relationship with Bollywood was eternal. He painted several leading ladies of Bollywood including the charming Madhuri Dixit, who has also featured in his movie Gaja Gamini.
The low point in his life came when some fundamentalists forced him into exile from the country to which, despite his earnest desire, could not return. The controversy was over a painting, which depicted a nude lady on the Indian map. The incident left Husain heart broken and he finally became a Qatari national, when his return to India was not facilitated.
Husain has completed 60,000 paintings in his life long career. His most famous paintings include 'Battle of Ganga and Jamuna: Mahabharata 12' and 'Sita with the Golden Deer'. M. F. Husain was always young at heart and so was his art. He covered themes ranging from the evolution of Indian civilization to contemporary India. Popularly known as the 'Picasso of India', his style was distinctive and colorful.
A strong proponent of artistic freedom, he will always be remembered as a talented artist and a humble human being whose love for simple things and art was over and above everything else. We pay our sincere and heart felt tribute to this great Indian artist, whose memory has been immortalized with his paintings for ages to come.

M.F.Hussain
,
Picasso of india