Hello!!! Everyone who know me, friends, family, blog readers,...everyone knows how much I am obsessed with knitwear. Even this post I am writing in a sweater. So, browsing by the blogs, I found this amazing pictures on
Rumi Neely's Fashiontoast
(lucky Rumi, she was in 1st row and soon will own this amazing pieces) and totally fell in love with this knitwear made of this metallic materials. It look so casual but edgy and reminds me a little bit on Medieval knights's uniforms. So....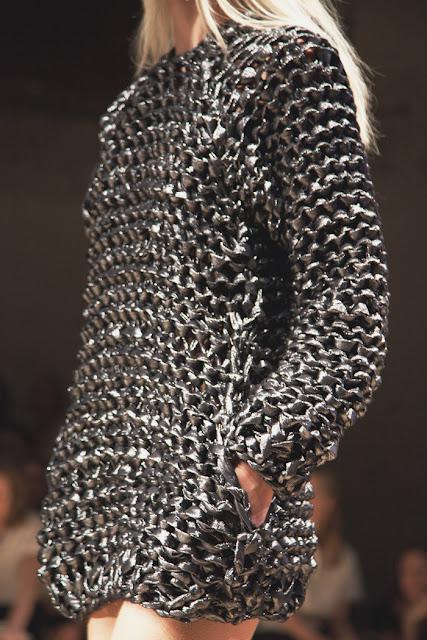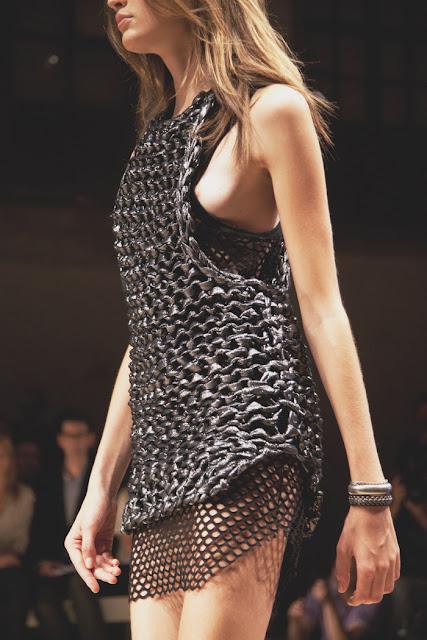 (Isabel Marant SS/12, source: fashiontoast)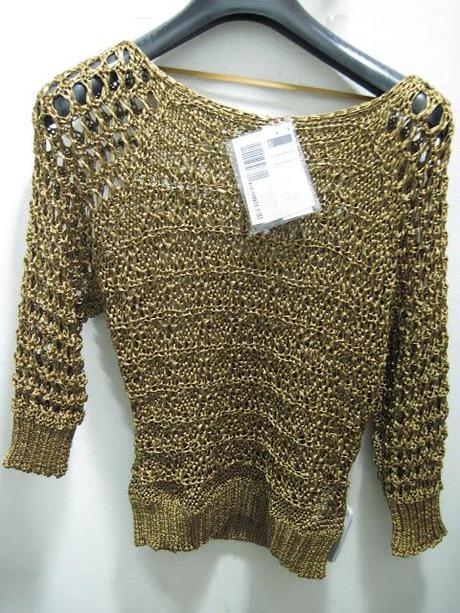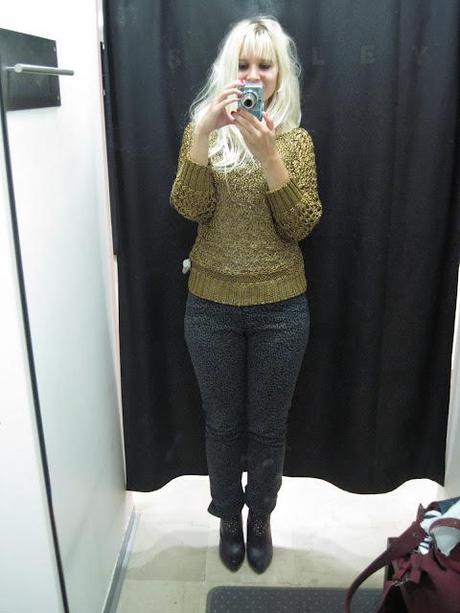 (Sisley - new collection)
                                                                         (I'm wearing: Terranova trousers, Roberto studded boots)
...yesterday, when I was waiting in long order in telecom to pay telephone bills, I went into nearest Sisley store just to browse something and then I saw this lovely sweater. I simply had to try it on and couldn't resist to take the picture of me in it. And it costs about  65 €, while my bills costs 70 €. I think that I'll have to reduce phone calls and chats and spare money and spend it rather on this stuff. And hope that this sweater will wait for me in the store. If it won't, I have an alternative - learn how to knit, buy proper material, and - have some DIY hand job!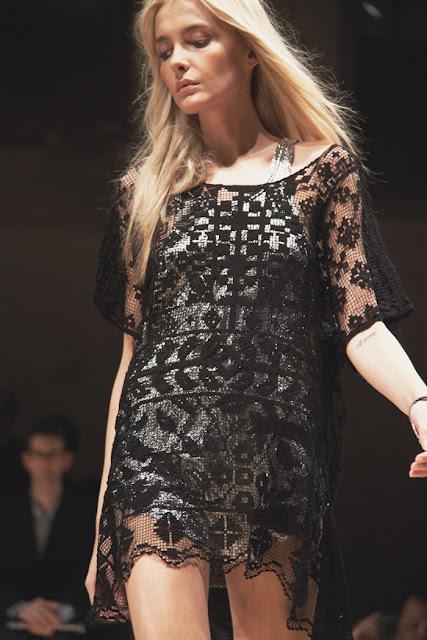 P.S.  This photo has nothing to do with the previous, only in addition to being part of Isabel Marant's collection. I just love this dress, and like the real lace lover, couldn't resist to post it and watch it every day...mmmmmmmmmmmmm
   Whoopee!