Hi Everyone!
So Christmas is finally here! I'm still a little shocked that its that time a year again. Christmas is not only may favorite holiday, but it's also my favorite time of the year. From the day after Thanksgiving until New Years.
I came across this Christmas Tag on Becky's Makeup and Beauty Blog and thought it looked like a fun tag and would day better to post it but Christmas Eve! I've heard this tag has been going around so if you're reading this try and join in. Then leave your link in the comment section below so I can read your answers :)
From my heart to yours, I wish you all a very Merry Christmas!!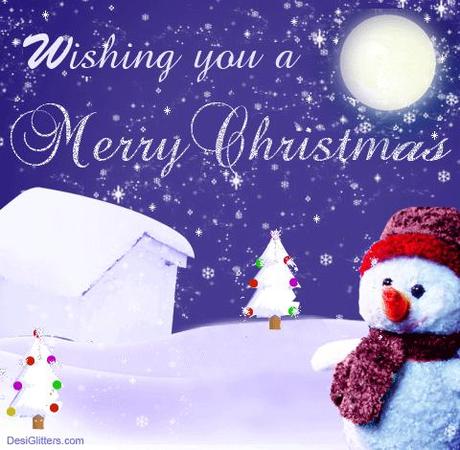 Egg Nog or Hot Chocolate?
Believe it or not but I've actually never tried Egg Nog so I cant say I like or don't like it, but I do like Hot Chocolate once in a while. 
Does Santa wrap presents or just sit them under the tree?
I'm not sure if it would feel like Christmas if the gifts weren't wrapped? I get that you just tear open the wrapping paper and then throw it out but that's not the point. It's more of the tradition that matters
Colored lights on tree/house or white?
I used to prefer colored lights when I was younger but now I think having white lights looks more elegant and pretty
Do you hang mistletoe?
Actually, no :( and I'm not sure why but now that I think of it next year there will be mistletoe!
When do you put your decorations up?
I would love to put all the decorations up the weekend right after Thanksgiving but my family prefers to wait till the week after for some reason. 
What is your favorite holiday dish?
LOL..that's a hard question for me since I don't even like Thanksgiving dinner. I'm a really picky eater that doesn't like turkey or fish but I do like stuffing and cranberry sauce a lot. I know, sad lol


Favorite Holiday memory as a child? 
Oh wow! Just one? This might be a long answer then..
Waking up super early (I mean like 4am early) and peaking out into the dining room first to make sure Santa ate our cookies & milk that we would leave out for him. And of course they were always eaten  by santa or Mom & Dad lol. Then I would peak into the living room where the tree was and get so excited when I saw all the presents that were there. So I would wake my younger brother up and we'd both go jump on my parents bed (still at 4am) and make them get up so we could open our presents.  After that we would all get ready in our finest Christmas outfits and off to grandmothers house we'd go (literally). All of my aunts, uncles and cousins were there and we'd all have a huge pile of presents in front of. Then have Christmas dinner and go home.  We actually do the same thing now but cut out the 4am and checking for Santa's eaten cookies part lol. 


When and how did you learn the truth about Santa?
I will never forget this!  I think I was in 1rst grade and my cousin that was 2 years older than me decided to tell me that Santa wasn't real. I remember being upset and confused, then I asked my mom and she told me "of course there's a Santa" Then she yelled at my cousin for telling me.. lol
Do you open a gift on Christmas Eve? 
No, that's actually something I always wanted to do but when I was younger my parents wouldn't let us. But now, of course I do from my friends, etc. 
How do you decorate your Christmas tree?
White lights, garland, the star on top, and just a few of our million ornaments. My favorite ornaments are the ones from when we were younger or that we made in school. 


Snow! Love it or Dread it?
On the average day, HATE IT!!!! But I think some snow on Christmas is pretty as long as it doesn't interrupt your traveling plans bc then that would just ruin Christmas. 
Can you ice skate?
HaHa! No, the last time I tried I was around 10 and ended up spraining my ankle and ever since I swore I would never try again. 
Do you remember your favorite gift?
Again..there's too many for me to pick one. I honestly cant remember just one favorite. 
What's the most important thing about the Holidays for you?
If you asked me this question when I was just a kid I probably would have said "Presents"!!  But now it's just the opposite, spending time with my family and being together is far more important than any gift. 
What is your favorite Holiday Dessert?
I would have to say Christmas cookies, I'm not that into pie or cakes. Plus, I love sugar cookies with frosting and sprinkles!
If you are reading this then you're tagged!!
Again, I want to wish you all a Very Merry Christmas. I appreciate each and every one of you for your support and I hope you stick around with me in 2012 ♥
Click the links below :) Follow via GFC Follow me on Twitter