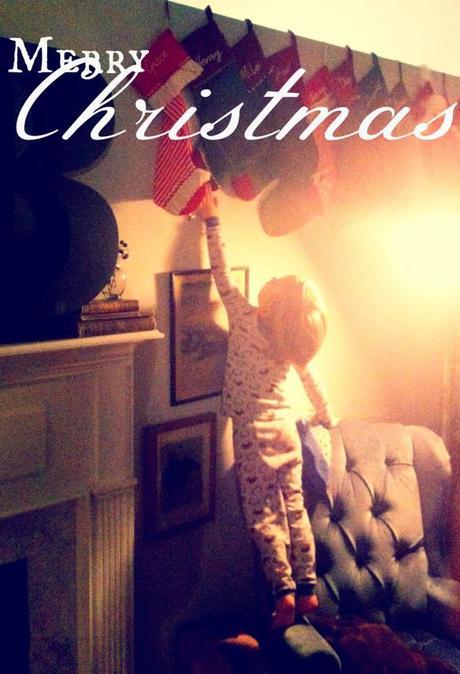 We had a wonderful day.  Absolutely perfect.  My family came in town from all over the country and we had a blast squeezing into my home together.
There is a level of peace and comfortability when they are all here, and life just feels complete.  We all get along beautifully and don't need a lot of activities.
We always joke about how we tend to just sit around snuggling with each other, and sometimes don't leave the house for days.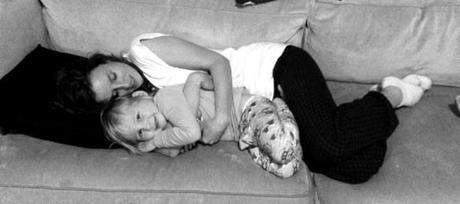 Henry slept on the floor in our room so his Aunt and Uncle could have his bed, and even though he doesn't believe in Santa, we still think it's fun to pretend.
So it was precious to find that he had opened the blinds to be able to watch for Santa's sleigh.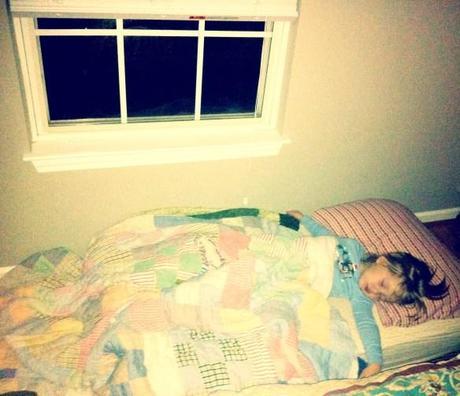 Stockings are by far my favorite part of the morning.
Mom puts a lot of thought into them and they are always amazing!  Seeing the excitement in the children's eyes when they surveyed the living room bursting with gifts was magical.
We have a few really special traditions, one being a stuffed animal or doll popping joyfully out of the top of the kid's stockings:
An elephant for Henry, a soft floppy giraffe for Miles, and Cinderella for my niece.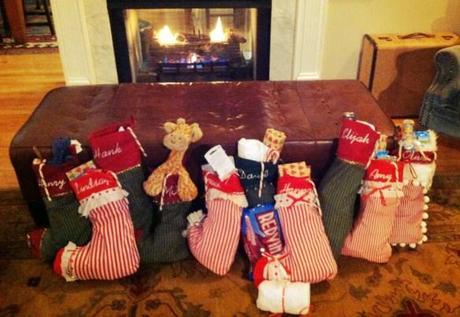 Breakfast was our traditional egg and cheese dish, along with cinnamon rolls from the farmer's market, and fresh fruit. Coffee, tea, and cider to drink.
We opened gifts and celebrated our little Miles' first Christmas.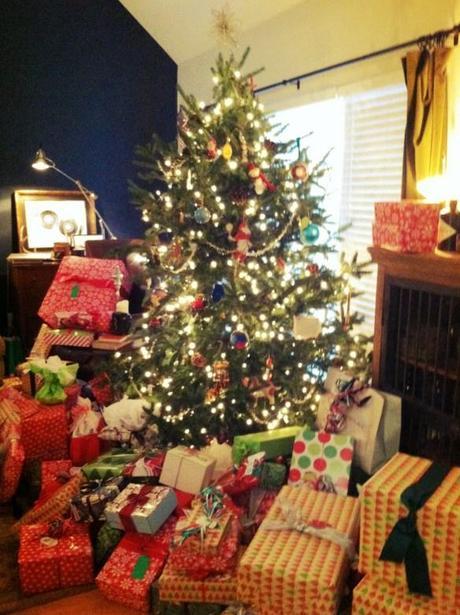 Dinner was also delicious.  Turkey, mashed potatoes, sweet potatoes, green beans, cranberries, corn casserole, and pies.  Everything is always made from scratch, and I was so thankful that my mom was here to prepare most of it!
It was all so tasty, I ate it all before remembering to take any pictures!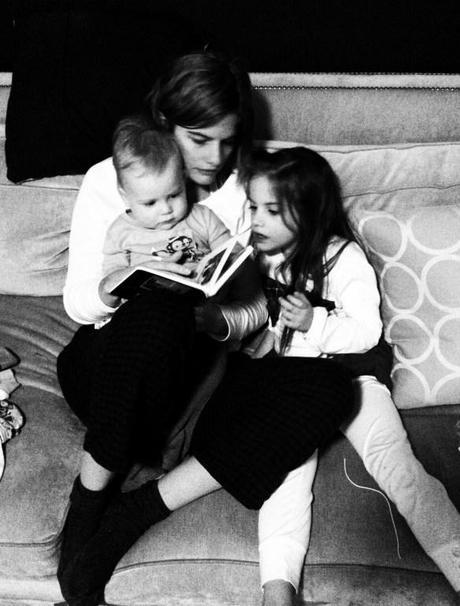 At the end of the day we put the children to bed, and then settled around the fire with mugs of hot drinks.
We stayed up late, read the Christmas story from the Bible, sang Christmas carols, and then we each shared a few highlights from the past year.
It was beautiful.  A really wonderful time to reflect, give thanks, and really connect with each other.
They are all going home soon, I know there will be tears.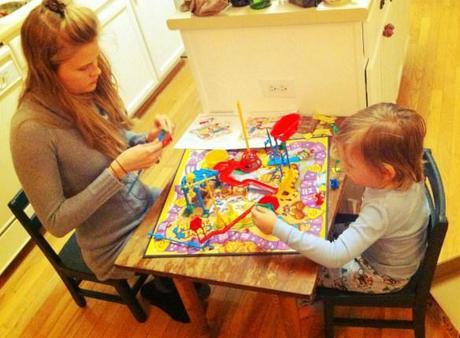 But I am so thankful for the times that we have together. Because we don't live close we really treasure each day we have, and each moment is a gift.
I hope you had a wonderful holiday as well.
live well. be well.