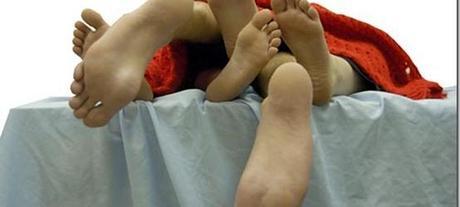 Ah! Got you there, didn't I?
They say when trouble comes, it comes in threes. For example, this month, I have three soul crushing, morale destroying, confidence pulverizing examinations lined up one after the other. (That might explain this post!)
Anyways, so I was reading a lot of clinical buzzwords and stuff and I realized that one of the most important things is clinical triads, and there are tons of them. So, I decided to make a neat little list of the eponymous clinical triads only.
Here goes:
Anderson's Triad: Cystic Fibrosis:
Bronchiectasis/Cystic Fibrosis
Celiac Disease
Vitamin A deficiency
Atta's Triad: Bilharzial Dysentery:
Bleeding per rectum
Polyposis
Clubbing
Austrian triad:
Pneumococcal pneumonia
Meningitis
Endocarditis (classically aortic valve endocarditis associated with aortic regurgitation)
Beck's Triad: Cardiac Tamponade:
Muffled Heart Sounds
Distended Neck Veins
Hypotension
Beck's Cognitive Triad: Depression:
Negative thoughts about
-  The self (i.e., self is worthless)
- The world/environment (i.e., world is unfair)
- The future (i.e., future is hopeless)
Borchardt's Triad: Acute gastric volvulus:
Vomiting, followed by retching and then an inability to vomit
Epigastric pain and distension
Inability to pass a nasogastric tube
Bergman's Triad: Fat emboli syndrome:
Depressed sensorium
Axillary/thoracic petechiae
Dyspnea
Bezold's Triad: Otosclerosis:
Failing or diminished perception of deeper tones
Retarded bone conduction
Negative Rinne's test
Carney's Triad:
Gastric Leiomyosarcoma
Pulmonary Chondroma
Extra-adrenal Paraganglioma
Charcot's Triad: Cholangitis:

Pain in right upper quadrant of the abdomen
Fever
Jaundice
Charcot's Triad: Multiple Sclerosis:
Intention tremor
Dysarthria (Scanning or staccato speech)
Nystagmus
Currarino Triad:
Sacral dysgenesis
Pre-sacral mass
Anal or rectal malformations
Cushing's Triad: Raised Intracranial Pressure:
Elevated systolic blood pressure
Bradycardia
Irregular respiration
Dieulafoy's Triad: Acute Appendicitis (Defense Musculaire):
Hypersensitivity of the skin
Tenderness
Muscular contraction at McBurney's Point
Female Athlete's Triad (Not eponymous per se):
Eating disorders
Amenorrhea/Oligomenorrhea
Osteoporosis
Gradenigo's Triad: Petrositis:
VIth Cranial nerve palsy causing ipsilateral squint and diplopia
Persistent Otorrhea
Ipsilateral deep seated retro orbital pain due to irritation of Trigeminal nerve
Greg's Triad: Congenital Rubella:
Sensorineural deafness
Retinopathy/Cataract/Microphthalmia
Patent ductus arteriosus
Horner's Triad: Pancoast Tumor (amongst many others):
Miosis
Ptosis
Enopthalmos
Hutchinson's Triad: Congenital syphilis:

Interstitial keratitis
Hutchinson's incisors
VIIIth nerve deafness
Kartagener's Triad: Ciliary akinesia:
Situs inversus
Abnormal frontal sinuses producing sinusitis and bronchiectasis
Immobility of cilia
Luciani's Triad: Cerebellar diseases:
Hypotonia
Weakness of muscles
Ataxia
MacDonald's Triad: Sociopathic personality disorder
Eneuresis
Arson/Pyromania
Animal Torture
Meckler's Triad: Boerhaave's Syndrome or Esophageal rupture:
Vomiting
Acute lower chest pain
Subcutaneous emphysema
Meltzer's Triad: Cryoglobulinemia:
Palpable purpura
Arthralgia
Myalgia/Muscular Weakness
Morton's Triad:
Congenital short and hypertrophied forst metatarsal bone with tenderness over it
Hypermobile first metatarsal segment
Callosities under the second and third metatarsal segments
O' Donoghue's Triad: Twisted Knee Injury:
Coincidemce of Anterior Cruciate injury, Medial collateral injury and Meniscal tear
Quincke's Triad: Hepatic Artery Aneurysm:
Epigastric pain
Hemobilia
Obstructive Jaundice
Reiter's Triad:

Urethritis
Arthritis
Conjunctivitis/Uveitis
Reynold's Pentad: Ascending Cholangitis:
Right Upper Quadrant Pain
Fever
Jaundice
(Charcot's Triad)
Hypotension
Altered mental status
Rigler's Triad: Gallstone Ileus:

Ectopic gallstone
Partial or complete bowel obstruction
Pneumobilia
Saint's Triad: Exemplifies Hickam's Dictum (opposite of Occam's Razor):
Cholelithiasis
Hiatal Hernia
Diverticular Disease
Samter's Triad (aka Widal-Abrami-Lermoyez Triad): Aspirin Induced Asthma:
Aspirin sensitivity
Nasal or ethmoidal polyps
Bronchial asthma
Sandblom's Triad: Traumatic hemobilia:
Gastrointestinal bleeding
Biliary colic
Jaundice
Souques' Triad: Parkinsonism:
Elevation and extension of paretic arm results in involuntary extension of fingers
Tipping the chair back while a Parkinsonism patient is seated on it will not result in extension of limbs to maintain balance due to loss of associated movements
Violent over exertion may occur when a Parkinsonism patient attempts to run owing to rigidity
Trotter's Triad: Nasopharyngeal Carcinoma:
Unilateral conductive hearing loss
Ipsilateral otalgia and facial pain due to Trigeminal nerve involvement
Ipsilateral paralysis of the soft palate
Virchow's Triad: Venous Thrombosis:
Hypercoagulability
Venous stasis
Endothelial injury
Vogt's triad: Tuberous Sclerosis:
Epilepsy
Mental retardation
Facial angiofibroma (adenoma sebaceum previously)
Vogt's Triad: Glaucoma/Buphthalmos:
Blepharospasm
Lacrimation
Photophobia
Vogt's Triad: Congenital Toxoplasmosis:
Congenital cataract
Chorioretinitis
Cerebral calcifications
Vogt's triad: Post Congestive Glaucoma:
Glaucomfleckens (Anterior cortical opacity)
Iris stromal atrophy
Pigment on corneal epithelium
Waddell's Triad: Pediatric Pedestrian in a Road Traffic Accident:
Head trauma
Thoracic and/or abdominal trauma
Femoral fracture
Whipple's Triad: Attack of TRUE Hypoglycemia (Insulinoma):
Symptoms and signs known or likely to be caused by hypoglycemia
Low plasma glucose (<45 mg/dl or 2.5 mmol/lit)
Relief of symptoms with administration of glucose to raise plasma glucose levels to normal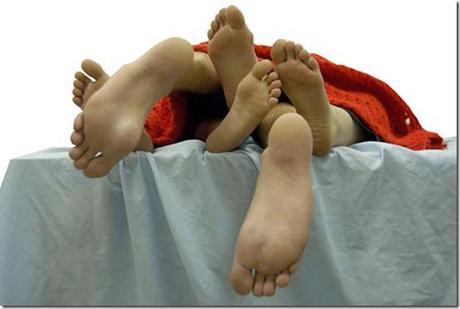 UPDATE: Since a few people expressed their interest in taking a print of this page and told me that the wordpress.com print option rendered the page in a rather ugly fashion, I uploaded the PDF I made for myself. Download it here.