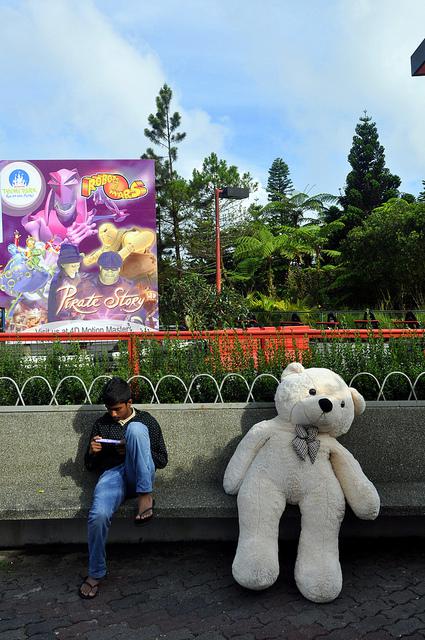 Of all the toys in the world, you just have to play with my heart.
I snapped this last year when we went to Genting Highlands with the family. A huge fluffy teddy bear
was seated beside a boy busy playing with his PSP and it was just too cute to pass up! And here goes the the end result.