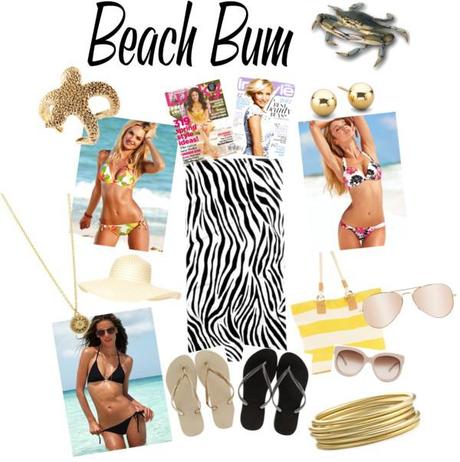 Bay Essentials by alissakelly featuring stella mccartney sunglasses
Today, Matt and I are off to enjoy a long Memorial Day weekend at a friend's house on the Chesapeake Bay! For the next 4 days I will be falling under the category of "Beach Bum" -- only a cute one.
Even after making a list, I still find myself over-thinking what to bring. Packing is tough for me (the over-packer) so I have compiled my affordable bay/beach essentials for the summer.
Believe it or not, there are ways to be a "cute" beach bum. One way: bold prints & colors - whether on swim suits, towels or bags. (I also bring my black swim suit.. perfect to mix & match with other tops and bottoms.) Also, I tend to go crazy on jewelry so I'm working on cutting back. Since colors & prints are abundant, all you need are a few simple pieces that will work day to night.
Of course, this isn't all I'm taking along. We'll be going out to dinner a few nights, so I plan on throwing on a dress, wedges and some jewelry. It doesn't get any easier! Hope you all have a great Memorial Day weekend!!
For the details on each item, click here.