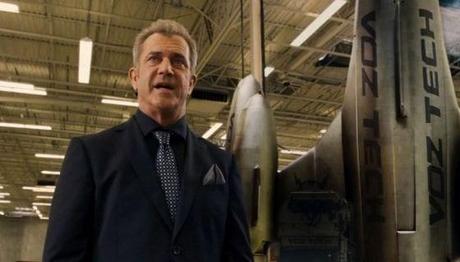 The Expendables' cast seems to be getting bigger by the sequel. Time to time, Sly teased about those new additions to the cast via his Twitter, where he already confirmed that Harrison Ford, Jackie Chan,and Wesley Snipes will join the upcoming sequel. He also revealed his plans to recruit Steven Seagal and Nicolas Cage. Now we have confirmation about a couple of other actors joining the upcoming sequel along with info on who get to be the villain.
Entertainment Weekly
received official confirmation from the director of Expendables 3, Stallone himself that he's recruited Mel Gibson to play as the bad guy, while adding another well-known face to the crew, Antonio Banderas. Mel Gibson also plays the antagonist in the upcoming movie, Machete Kills. We'll get to see more of his bad side on that movie, before Expendables 3.
A couple of people who I'd wish to see in an 
Expendables
movie are Tom Cruise and Dwayne 'The Rock' Johnson. I just wish Sly would consider recruiting them, someday.
Email This
BlogThis!
Share to Twitter
Share to Facebook