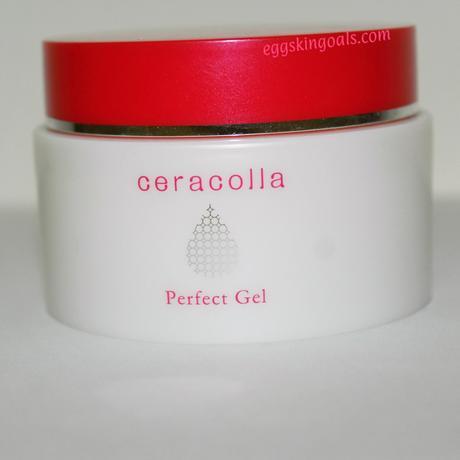 All in one creams/ampoules are trending in Korean beauty market lately. Brands like Scinic, and Shara Shara has introduced quite a variety of all in one ampoules last year. But this type of All in one creams are in Japanese market from a very long time.
In Kbeauty, All in one creams usually has functions of essence, serum, ampoule, and/or cream. In Japanese Skincare, they have different terms with slightly different functionality. Like, in Japanese skin care, all in one creams serves as a lotion(toner), beauty serum, milk, and/or cream - And sometimes more than that..as a face pack(sleeping pack).
Price: $10 for 90g. ( Price varies from seller to seller)
Water, Glycerin, BG, Isopentyldiol, (PEG-240 / decyltetradeceth -20 / HDI) copolymers, Ceramide 1, Ceramide 3, Ceramide 6Ⅱ, Hydrolyzed Collagen, Sodium Hyaluronic Acid, Phytosphingosine, Cholesterol, Carbomer, Sodium Hydroxide, Potassium Laurate, Sodium Lauroyl Lactylate, Xanthan Gum, Phenoxyethanol, Disodium EDTA, Benzophenone-4, BHT, Ethylparaben, Methylparaben, Propylparaben
CosDNA analysis looks clean with no major acne, and irritant triggers.This product contains 3 types of ceramides to repair skin barrier. Contains hydrolyzed collagen to increase firmness of the skin, and Sodium Hyaluronic acid to retain the moisture inside the skin.
Ceracolla Perfect Gel is an all in one cream that serves as lotion, beauty serum, milk, cream and pack. It comes in jar packaging with red colored screw cap. The gel has clear and firm texture, and spreads easily on the skin. The gel gets back to its original shape after every use. The absorption time of the product depends on the amount of gel you use. I feel that, if you use a thin layer of gel it absorbs pretty quickly. But I mostly use it as a sleeping pack - So I use about a grape size of product as my last step of skin care.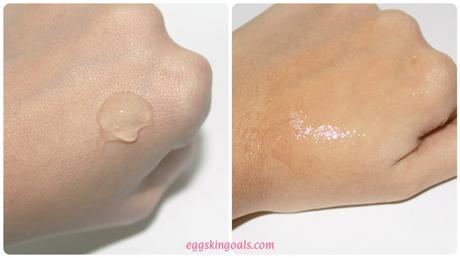 I don't massage it into the skin. In fact, I don't like to massage my sleeping packs into the skin. I just spread it as a layer on the skin, and wait for it to settle before I hit the bed.
I spread this gel evenly on my face and neck. Since I use a grape-sized product, it takes about 4 to 5 minutes for the gel to settle on the skin. It does not feel oily, or greasy. Once it is settled, you will feel a thin layer formed on the skin. Such that it avoids water loss from your skin. So this product can be used as an occlusive.
I have been using this product from more than two months - at least three times a week. Every time I use this, my skin looks less red, and does not get irritated easily in the next morning. I also like to use this product, on the days I treated my skin with chemical peels. The gel calms down my skin overnight, and makes it less sensitive. You will find no dry flakes on your skin that are caused by doing chemical exfoliation.
As this product is alcohol free, and fragrance free - Sensitive skin types can also use this without a problem.
Contains 3 types of ceramides, and cholesterol.
Moisturizes well
Can be used as an occlusive.
Repairs skin barrier with consistent use.
Alcohol free.
Fragrance free.
YES!! I feel this product will help me reach Egg Skin Goal. My firstproduct.
Overall, this has become a staple product in my skin care routine, and I would like to purchase it again and again.
**Disclaimer: This product is bought with my own hard earned money, and all opinions are entirely my own. There are NO affiliate links in this post**