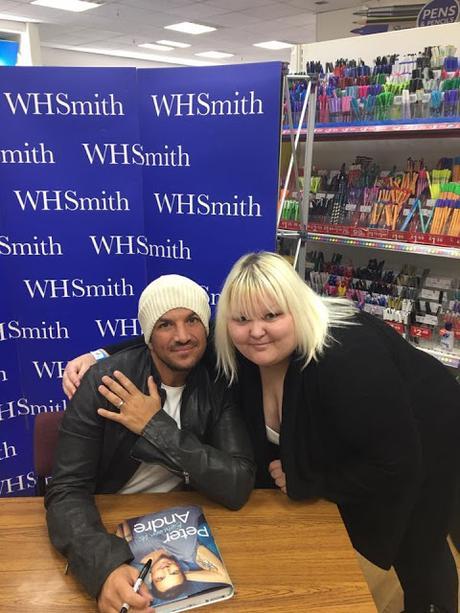 I have never ever met any one famous in my life only the time when i was chosen to speak with Natalie (From Cascada) out of thousands of people when she was doing Eurovision in 2013 in Hannover in Germany, As i am a huge Cascada fan i thought that i wouldn't be chosen to speak with Natalie on that day in 2013 but she loved my question so much that i had won a personal video chat with my idol Natalie. Natalie is the most caring and very supportive person that i have ever met in my life and when she spoke to me i just started to cry as i was so shocked that i had won and speaking to my idol live on webcam, We had a lovely chat together and asked me all about my collection that i had at the time and she was very impressed with it and told me that she hasn't seen a collection like mine before and she was well chuffed and even retweeted it on Twitter after the day she saw it on my Twitter feed. Also i have had my hair done like Natalie's a few years ago and she loved it and even retweeted it that on Twitter! Natalie does also follow me on Twitter after the girls from Team Cascada on Facebook witch i have knowed them for a few years!
When i saw that Peter Andre was coming to my home town on his book tour to sign his brand new book i was shocked because a lot of famous people hardly comes to my town so seeing celebrities in my home town is very rare and when someone does come it is all over the news and the paper. Originally i wasn't gonna meet Peter Andre as i was a little bit unsure what the atmosphere would be like as i have never ever had a book signed by no one in person. I saw the information about Peter Andre was coming in our local newspaper and i was thinking about it if i wanted to go and see him!On the day when Peter was coming i originally went into town and done what i needed to do and then  i spotted the information on WH Smiths door and then decided that i would wanna meet him and went in and got a wristband as it was limited to 400 people event only and it was only £13.99 for the book and also to meet Peter Himself.I had a few hours to wait because everyone told me that he wasn't arriving until 4.00 pm and wouldn't start until 4.30 pm and as i used to work in WH Smiths i knew where everything was in the store and stock room and i was thinking at the same time where would he come out because there isn't really enough room for him to land in a chopper etc! I started to Line up just after 2.27pm as there was a line already building up and i though as i haven't got anything else to do i might as well wait here and its better to be late then early.
I met some lovely people in the line and some people had met him before and i was pretty dam nervous about it all as i was explaining to this one person, I asked what is he like in real life and everyone says that he is very sweet and very charming person and very nice to talk to, This put my mind at ease and the person who i was speaking to had only seem him a few weeks ago in Bristol and she even gave him a bag of M&M's witch was a lovely, As the Security was getting things ready and putting up a rope and checking wristbands all of the local newspapers and people was photographing us and talking to us and being filmed for BBC Gloucestershire's Facebook page where the line was just getting bigger and bigger. I was so glad that i was the 5th one in the line to be seen by Peter witch was a slight relieve otherwise i would of been there until 7.00pm that night.

                


                                   


This was the BBC Radio Gloucestershire's Facebook video that was posted 

on the day of the event, As you can see that the line was massive and i have never ever seen

anything like it in my life. All i can say is Peter Andre has a lot of fans In Gloucester.


We was given our books while we was waiting for everything to be set up and i was getting really excited by now as i was explaining to the person next to me this was the second famous person that i had ever met and i also said that i have watched him on tv and he seemed lovely and very supportive to everyone, and as the few seconds passed i saw a lot of people gather outside the shop taking photos when Peter finally arrived and everyone was going mad and screaming about him and as i couldn't see what was happening i just waited until i was allowed in the shop with all of the others. The disabled and with wheelchairs was allowed in first and then it was time to go in and meet him finally! I was thinking OMG he's there and doesn't he look so much different in real life then on the TV i was waiting until this other person had finished and then it was my time to meet him.
I felt very shaken when he spoke to me and asked me how i was and he knew that i had some kinda depression and he said to me everything's ok and basically calmed me down a bit, He also asked me what my name was and he said that i had never Hurd a name like mine before and was kinda shocked by it. I thought that he was gonna sign my book with my name in but i didn't wanna ask because i don't like asking celebrities things, I had my photo taken by his manger Carl and he wasn't very that charming but they must of been very tired and very busy as they looked tired and drained out to meand he allowed me to hug him witch was the best feeling in the world and said thank you for coming and we will meet again soon and i said thank you Peter you are so kind and that was that. I saw the book and he did sign it and then i looked at my photos and they could of been a lot better i think but as there wasn't a lot of time i couldn't get a good photo with him.
I absolutely had the pleasure of meeting him and i would love to meet him again very soon when he comes back and does a tour for us, As i was told that he done a show in 1996 in the old Leisure center and i was only 7 and i wouldn't of remembered it as i was so young but it would be so nice to see him live in my own hometown one day soon!It was a very tired event for me and i was standing for 4 hours and my legs and back was killing me and i felt so good for doing it in the end i was so happy with myself..


Here are some photos from the event.....
                        Here i am (With the purple circle) waiting with others for Peter Andre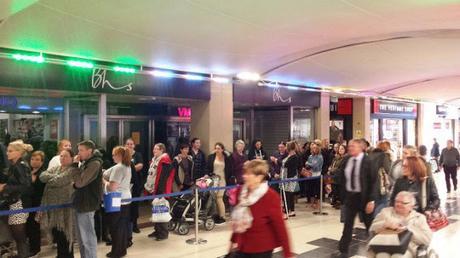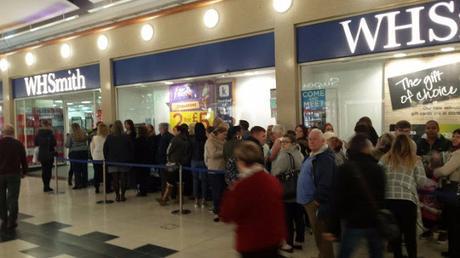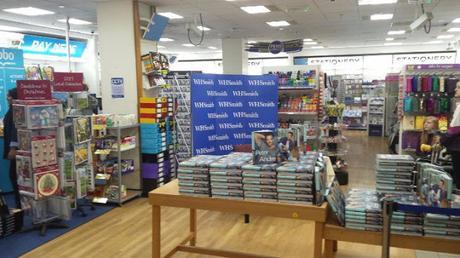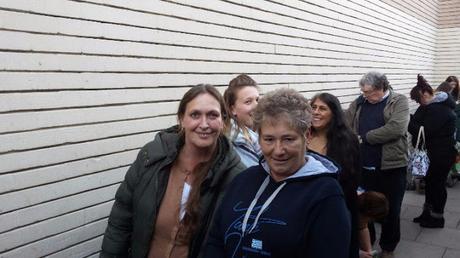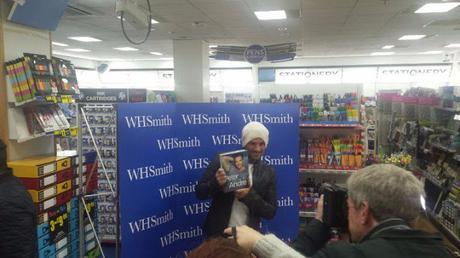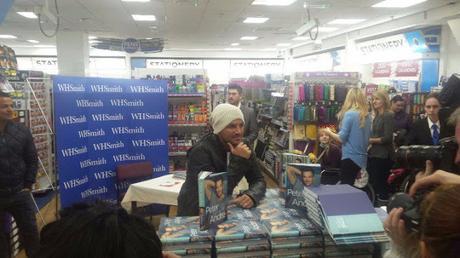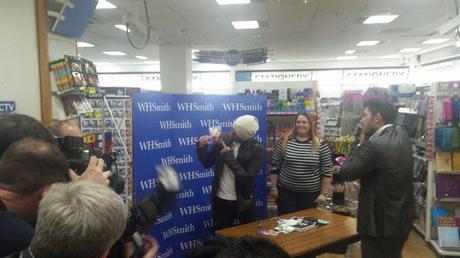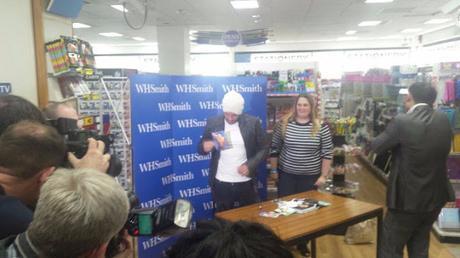 You can view more information on Gloucestershire Live where you can view all of the photos from the event and interviews with Peter Andre himself.
Love Rianna X