As soon as I had seen his picture, I knew I wanted to meet him… He looked so handsome and gentlemanlike. I was seduced by his black fur and bright yellow eyes. Well, as you can imagine, I am not referring to the literary character, but to a cute cat!
About a week ago, horror writer Vanessa Morgan, Lars and I went to Ghent, to a cat café called DreamCatchers. The easiest way to reach it is by public transport. Go to the Korenmarkt by tram and then ask for directions to go to the nearby Schepenhuisstraat.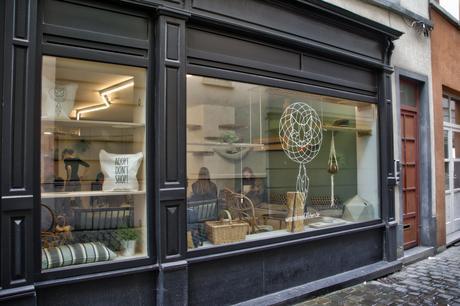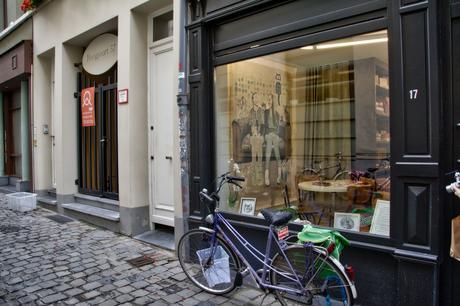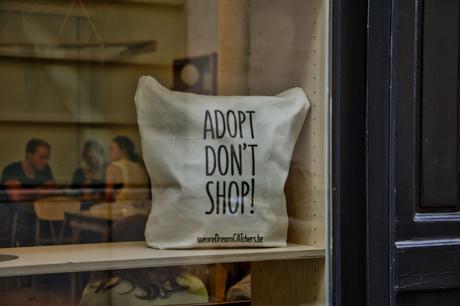 Open the door and you find yourself in a very cosy shop, selling a lot of products for your cat like food and funny cat-related items.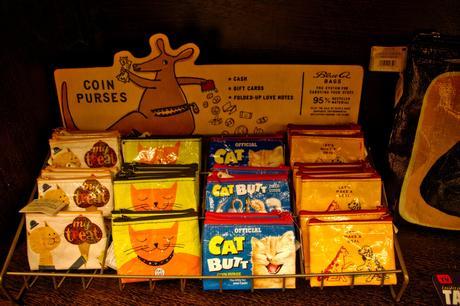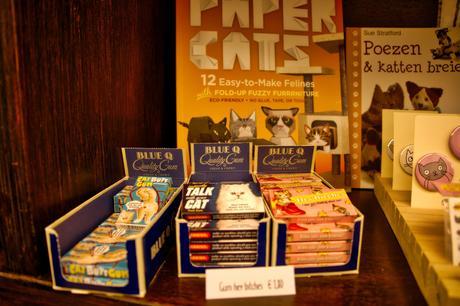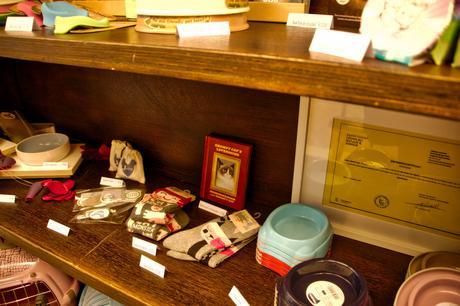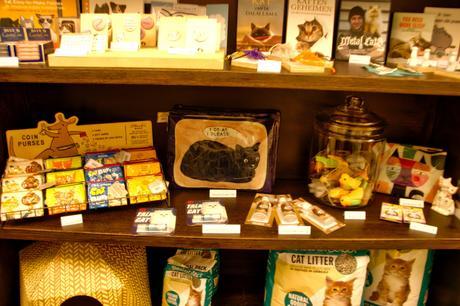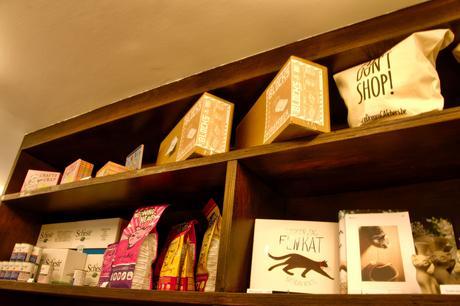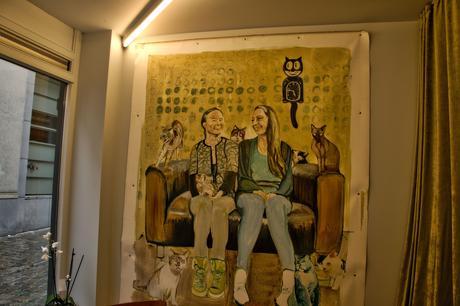 The café is spacious, very light and so inviting. For the decor and items such as plates, the owners worked together with local artists.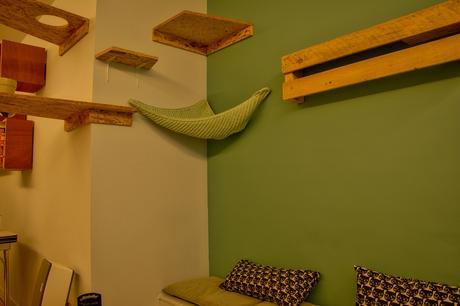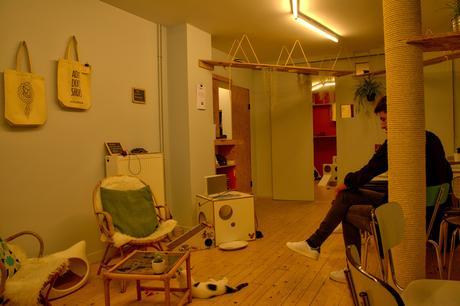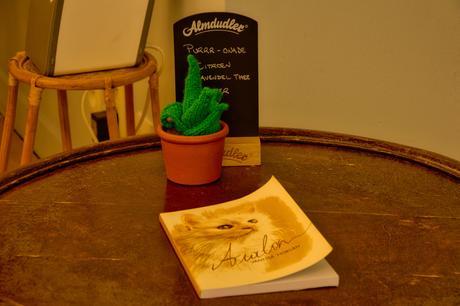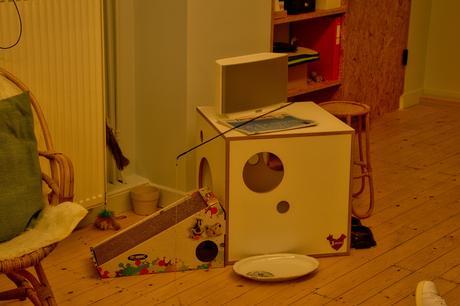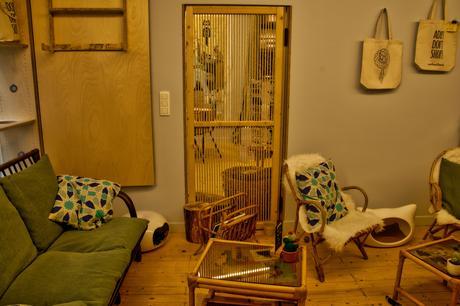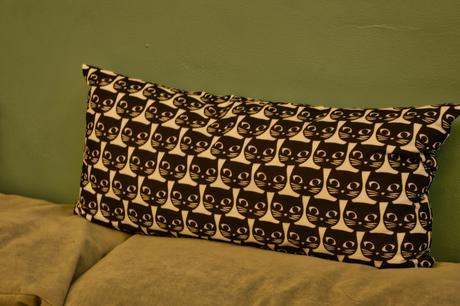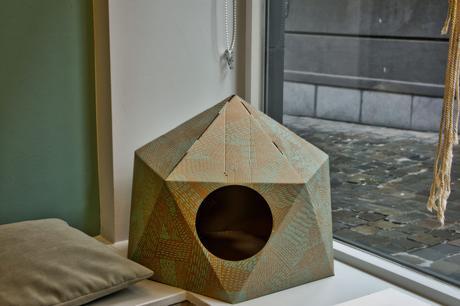 Time to order something! You can choose between lots of cold and warm drinks and sweet snacks, although the owners are thinking about including hearty food on the menu as well. All the proceeds go to local cat-shelters.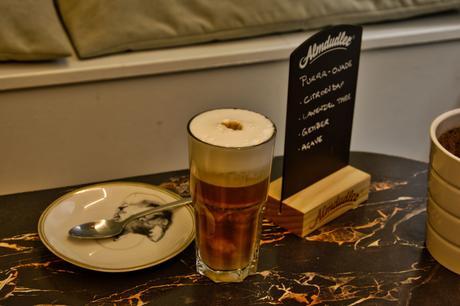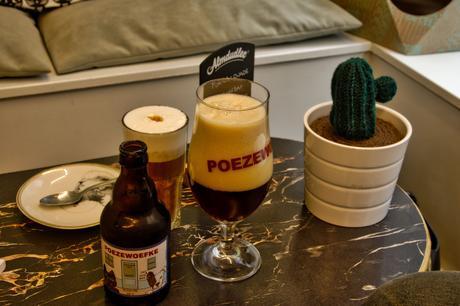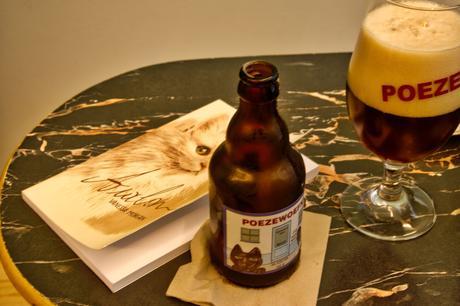 In the meantime, we met some of the feline companions: Jelske, who likes to pose and shy Jodie.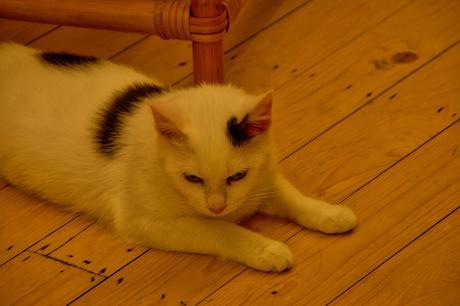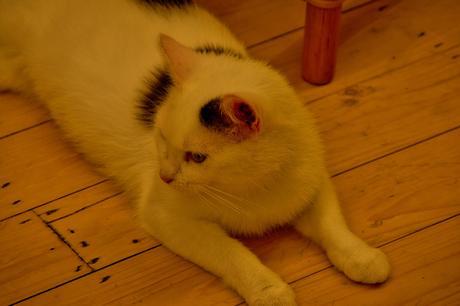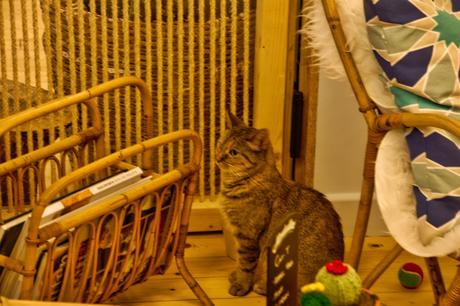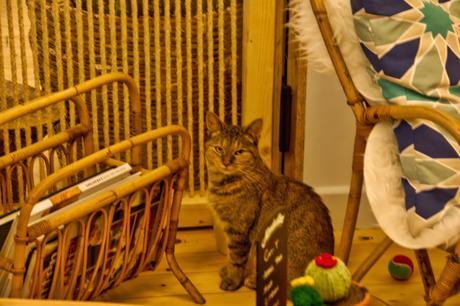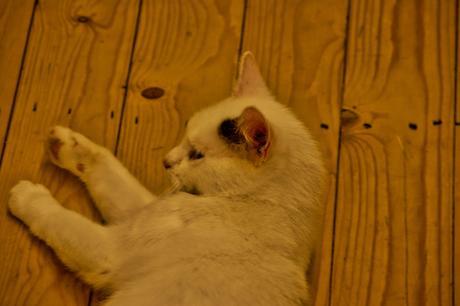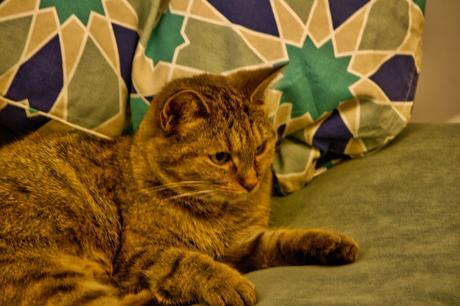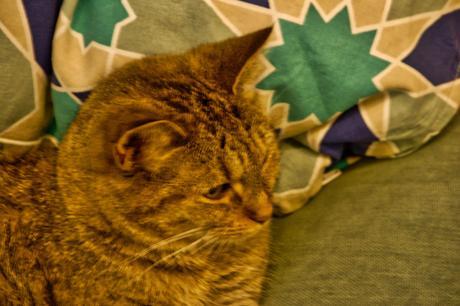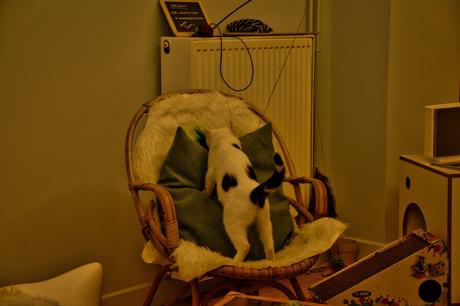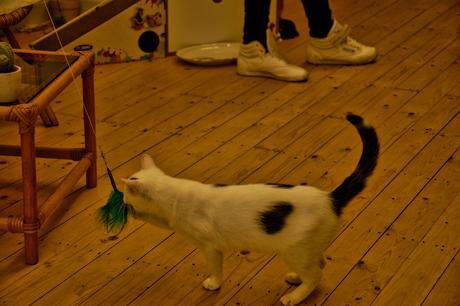 All the kitties, by the way, are up for adoption and come from local cat-shelters.
Finally, Mr. Darcy made his entrance. After some time, he claimed the hammock as his and took a nap.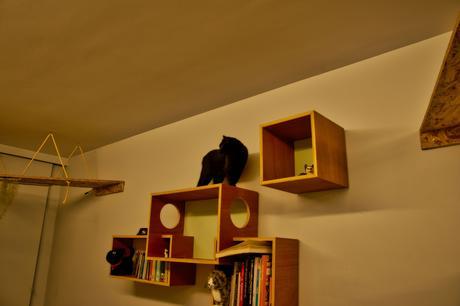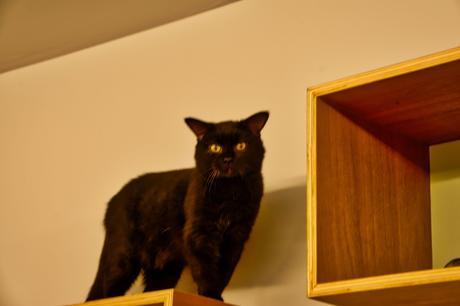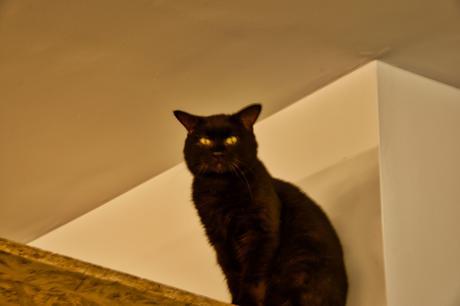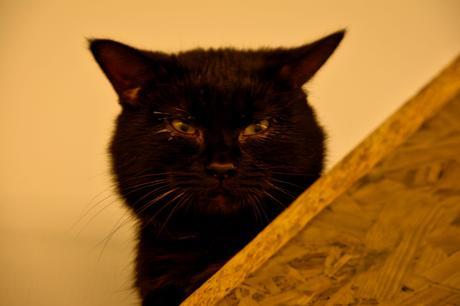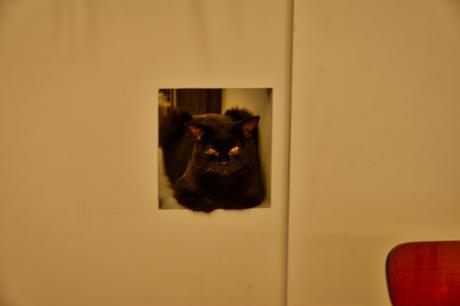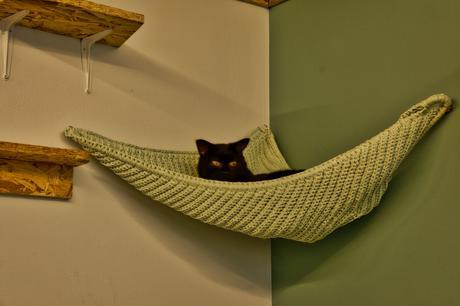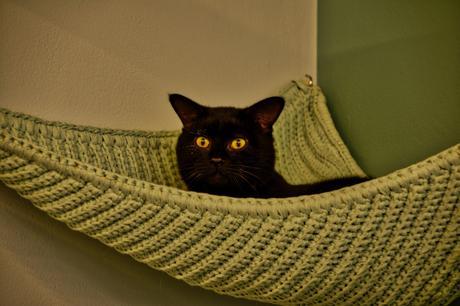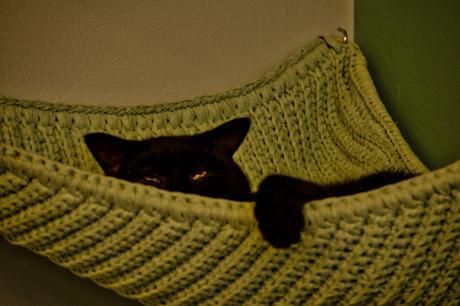 There is one area where visitors are not allowed, the relaxation area.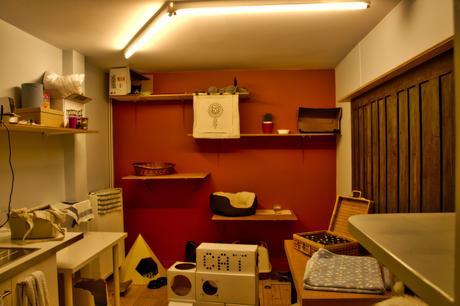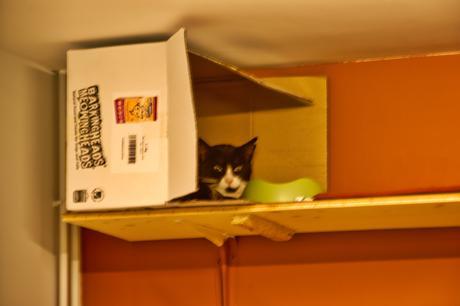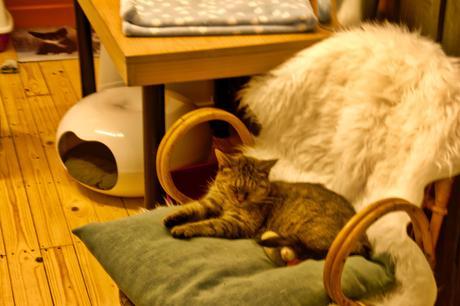 All the cats mentioned in this post have been adopted in the meantime! In total, there have been 16 adoptions in 15 weeks!
Want to visit this charming place as well? Head over to their website and book. And have a look at their Facebook page as well for upcoming activities and events.
Here is the complete address:
DreamCATchers, Schepenhuisstraat 17, 9000 Gent.
All I can say now is: Bye, Mr. Darcy, I hope you have found a loving home!