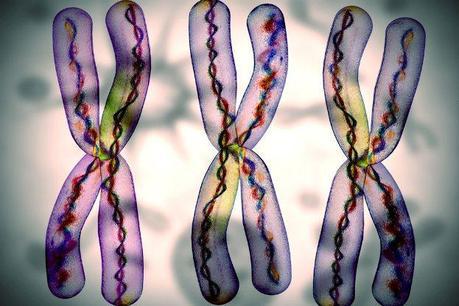 "We already know that psychosocial interventions like mindfulness meditation will help you feel better mentally, but now for the first time we have evidence that they can also influence key aspects of your biology…"
http://www.sciencealert.com/world-first-evidence-suggests-that-meditation-alters-cancer-survivors-cells
This is one of many recently published articles that reminds us that meditation works. Your mind and your spirit speaks to your body. And amazingly, all it takes is a few minutes of your time. But that's the problem, right? No matter how small the amount, it takes our time…and we don't like to give our time, do we? There's the struggle, between our intuition and our immersion in our hectic lives, to make ourselves and our health a true priority. In our heart we know we want to, but in our unconscious mind, we make excuses why it's more important to spend our time on other pursuits.
Here's the secret…make those unconscious thoughts that stop us from taking care of ourselves conscious. It begins with purposeful awareness. Tune in and pay attention to what you are saying to yourself when you find yourself too busy to sit for 3, 5, or 10 minutes in the morning to be quiet and still. Set a purposeful intention for yourself that you are ready and interested in doing what it takes to take care of yourself. Talk kindly to yourself about this intention on a regular basis. Consciously change your story about where taking care of your health fits into your priorities. Literally envision, in your mind's eye, how good it will feel. Tell yourself that of course you have time to sit for 3 minutes to start. Remind yourself that meditating is not taking time to do nothing, rather it is taking time to do something crucial for your health and well-being. Expect that there may be obstacles, and make that OK. We all know that obstacles and failures pave our path to success. When you skip a day, or two, instead of giving yourself a hard time about it, allow yourself to be human and simply try again. You see, as with most things, it's all in your perspective. Ultimately, when we listen to our intuition and take the path it shows to us, the better we will feel inside and out.  And as the Zen proverb reminds us, "You should sit in meditation for twenty minutes every day — unless you're too busy. Then you should sit for an hour." Ha!
Suggested meditation links – all for free!
Sari Roth-Roemer YouTube channel: https://www.youtube.com/channel/UCRzQL1c0gVxmE1QDKBfC-qQ (try the Compassion Meditation or the Mountain Meditation)
Buddhanet:
http://buddhanet.net/audio-meditation.htm (Try Calming the Body with the Breath 17 min meditation with Malcom Huxter)
Headspace:
https://www.headspace.com (simple free 10 min meditation instructional program)
DoYogaWithMe.com:
http://www.doyogawithme.com/yoga-meditation (yoga and meditation for kids and adults, all levels, all variety of times)
Enjoy…
Be happy and well,
Sari Roth-Roemer, Ph.D.
(Thanks for the post link and the inspiration, sister!)