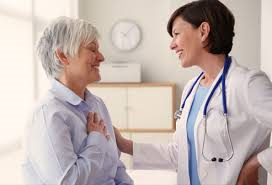 Having happy patients' is the key to being a successful Health-care Provider. Without the Medisoft Software and Electronic Medical Billing; it would just get harder and harder to run your practice. It's safe to say that Medisoft Software has made life a lot easier and has provided happier patience. Medisoft 19 will now be a smoother process and most importantly a cost-effective way to better manage patient records and medical billing. Other than the bigger reason of making sure your Medisoft System is up to date for the ICD-10 changes, here are a few more reasons to upgrade to Medisoft 19.
Medisoft Software 19- No More Errors
In Medisoft Clinical, making notes in charts. Notes are routinely filled into the chart database. Removing transcription errors; making your Medical billing more accurate. Medisoft has advanced to be a seamless software more and more through the years and is the most popular medical billing software in the country, and is used by thousands of providers.
Easier Medical Billing
Medisoft is designed to convert diagnostic codes into billing codes, making your Medical Billing department flow smoother. Creating more accurate billing for your patients' (leading them to be more pleased with your practice), when claims go through the first time, the patient leaves relieved they will not be over charged later. Medisoft provides with all the essentials to simplify your patients' accounts in an easy-to-use system.
Less Patient Wait time
Scheduling is now a breeze with Medisoft 19, getting patients in and out in a timely manner will always create a better reputation for your practice. The system is built to allow you more face to face time with your patience, spending less time charting and more time chatting.
http://ironcomet.com/medisoft-2/http://http://ironcomet.com/physician-medical-billing-services/