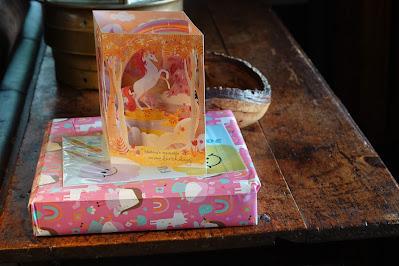 On Friday at preschool there was a birthday party for me, Josie. There were cupcakes and a fancy purple birthday hat and when Meema picked me up I told her I had had enough sugar, so we didn't need to stop for an ice cream cone. She said that was good because there was a birthday present waiting for me at her house and I could open it early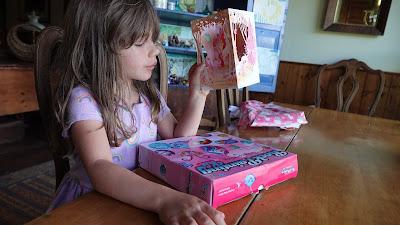 The present was from my friend Sandy who is kind of my fairy godmother and I think she is magic because when we were on the porch, before I even saw the present, I said to Meema that I would like to paint some of the rocks that were there in one of her plants. And when we got in the house and I opened the present (very fast while Meema was still bringing in the groceries,) what do you think it was?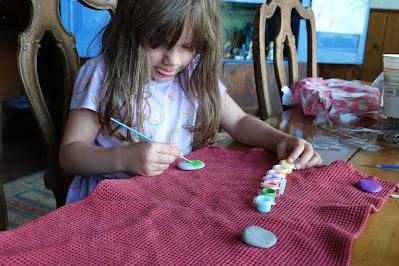 It was a rock-painting set with paints and brushes and glue and feathers and glitter and googly eyes and mermaid tails and unicorn horns to glue on to the rocks!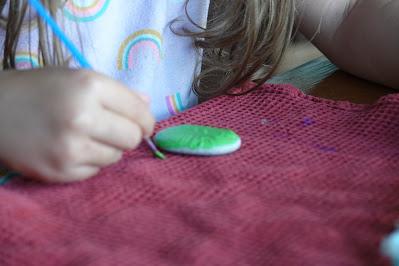 First you have to paint the rock all one color and let it dry. That is the hard part, waiting for it to dry.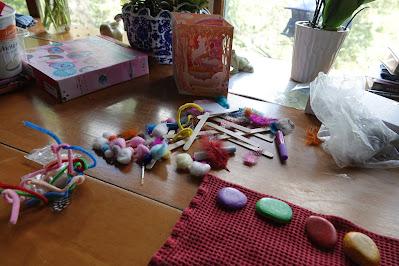 When the rock is finally dry comes the fun part--gluing stuff on!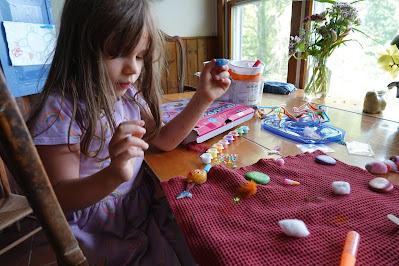 I made a 
narwhal with a mermaid tail and a unicorn horn.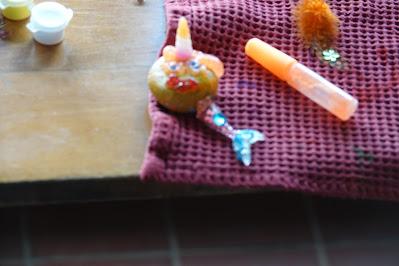 This is so much fun!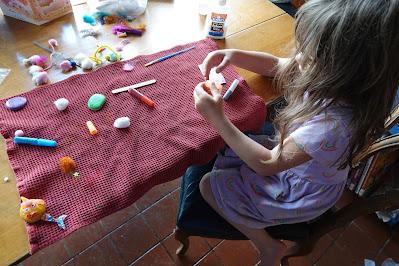 Before Daddy came to get me, I also made a mermaid and a bird with REAL feathers.
 THANK YOU, SANDY!!!