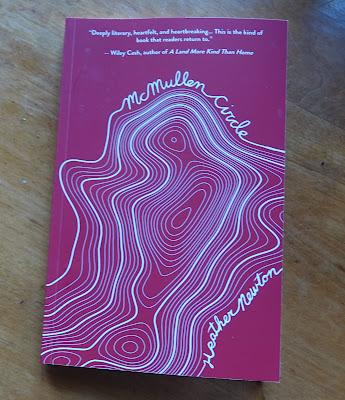 Deeply satisfying, this novel in twelve linked stories explores the intertwined lives of families at a boarding school. Set in Georgia during the turbulent years of 1969-70, the book explores multiple issues, among them Vietnam, integration, loyalty, and heroism. 
Each story focuses on a different character, from the rigid headmaster of the school and his frustrated wife to a cafeteria worker and her aspiration for her children, an aging lesbian couple, to an alcoholic veteran of WWII, living in a nearby facility.
Each chapter/story is a gem, complete in itself. But in linking them together, she shows us the larger world and the fundamental interconnectedness of us all, Newton brings each character to vivid life, engaging our sympathy for their various conditions. Her masterly use of small suggestions to carry a larger story is delightful. 
The whole book is delightful. Highly recommended.
I'll be doing a Zoom conversation with Heather on Feb. 20 at 3--and will post more info later.