Draw attention to your eyes by highlighting them with a hint of color. Featuring vivid, eye-catching colors, these colored eyed pencils instantly up the style quotient of your look.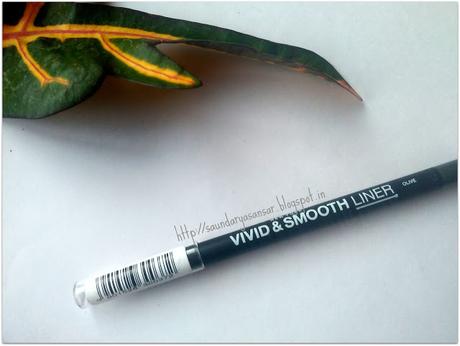 Yes, i am talking about an eye pencil. its an Eye Liner from . it is +Maybelline New York IndiaMaybelline VIVID & SMOOTH Liner in the shade- Olive.
I am super crazy for eye liners which instantly highlights my eyes without much of effort and precision needed. The best part with eye pencils is that you need not be a pro to glam up your eyes. Just a swipe on your lids or waterline- You are done! Not only this smudging helps you create various looks with the same pencil.
I love to try all kinds of colors with eye pencils and here again i got a perky shade.
Choose Maybelline's Vivid And Smooth Eye Color Pencil to add color and brighten up your eyes.
Here's why you'll love it:
* Comes in vibrant shades that highlight and brighten up your eyes
* Is easy to apply and spreads smoothly along your lash line
* Available in 12 stunning shades
Price: Rs. 275 available on all retail counters and online sites.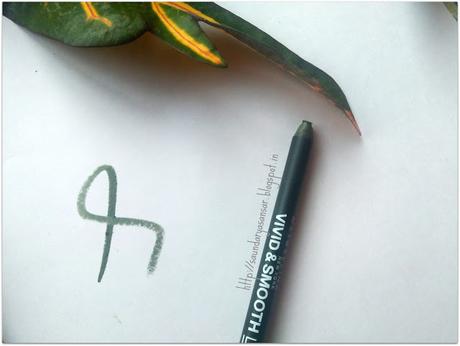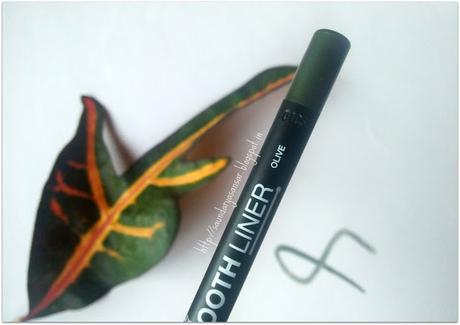 This is a slim pencil sealed with a transparent plastic cap- packaging very classy and elegant. The pencil needs sharpening which surely wastes a lot of product. But....the focus here is color. Its a pretty jewelled shade- Olive, seems like a metallic green with hint of golden shimmer.
Its very pigmented- single swipe works well. Pencil is buttery soft and smooth.
it dries and settles quite fast so if you want to smudge it on your lids, you will have to be little quick.
Its super smooth on waterline too and shows up well there too. But i usually like to wear to on my lids and below waterline to create a glam look. Even if you are not wearing much of eye makeup like eye color or shadow. This pencil is sufficient to add pop of color and perk you up instantly. It stays quite long for 7-8 hours without fading. Also its not easy to remove just wiping with water, you need a makeup remover to remove this completely.
I like shades of blue, green, metallic black, brown on my eyes.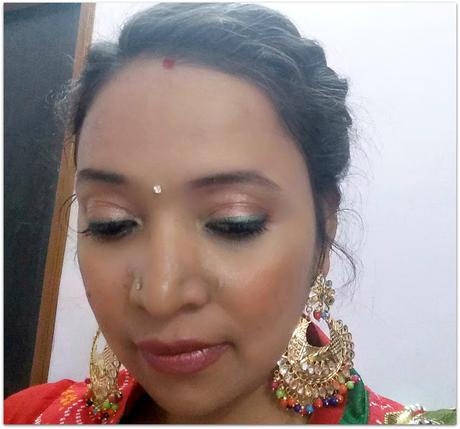 Overall if you like playing with colors and an eye pencil lover like me, go grab it. Maybelline VIVID & SMOOTH Liner in Olive is a great value for money and has superb quality along with color. Highly Recommended!
My rating- 4.5/5 (-.5 for sharpening)
What kind of eye makeup do you prefer? Have you tried Maybelline VIVID & SMOOTH Liner as yet? which is your favourite colour?