Hey Girls, 
It's time to get Lucky. 
Blush and the Blog with Maybelline New York India is having a fun contest for you all.
 Maybelline New York India asked girls to share what was on their mind.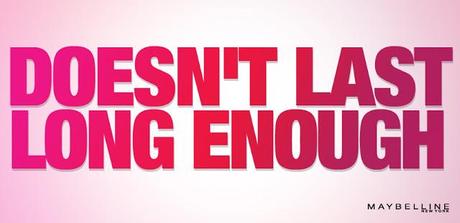 Be it weekends, flings, kisses, boyfriends or their shopping funds, the hottest topic on the Maybelline New York Girl's mind is "IT DOESN'T LAST LONG ENOUGH" 
Girls, do you feel the same way? Tell us what you wish lasted longer!
One winner with the quirkiest answer will win a surprise gift from Maybelline New York!
Get creative and type your answers in the comment box. You can also post your answers at
Maybelline New York India's Facebook page. 
The contest ends today only and I will select one winner at the end of the day.  So better hurry and write down the whackiest and quirkiest answers.
All The Best!
Stay Beautiful  
Open only for girls In India